The Lucky One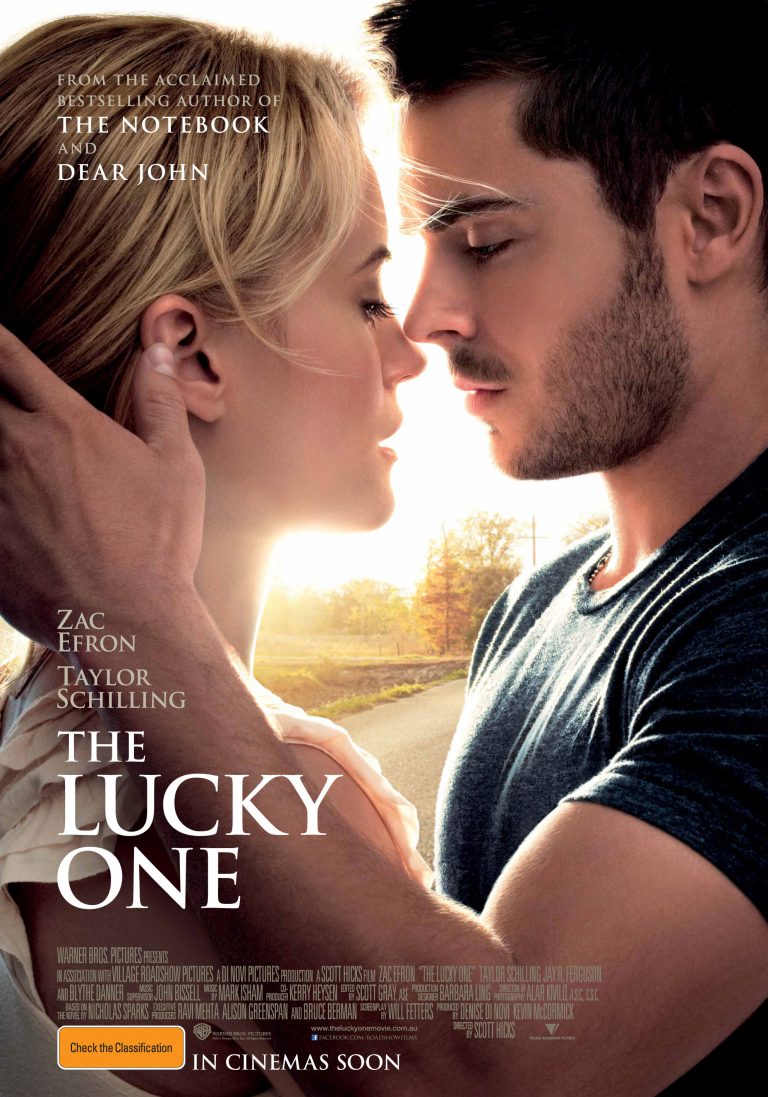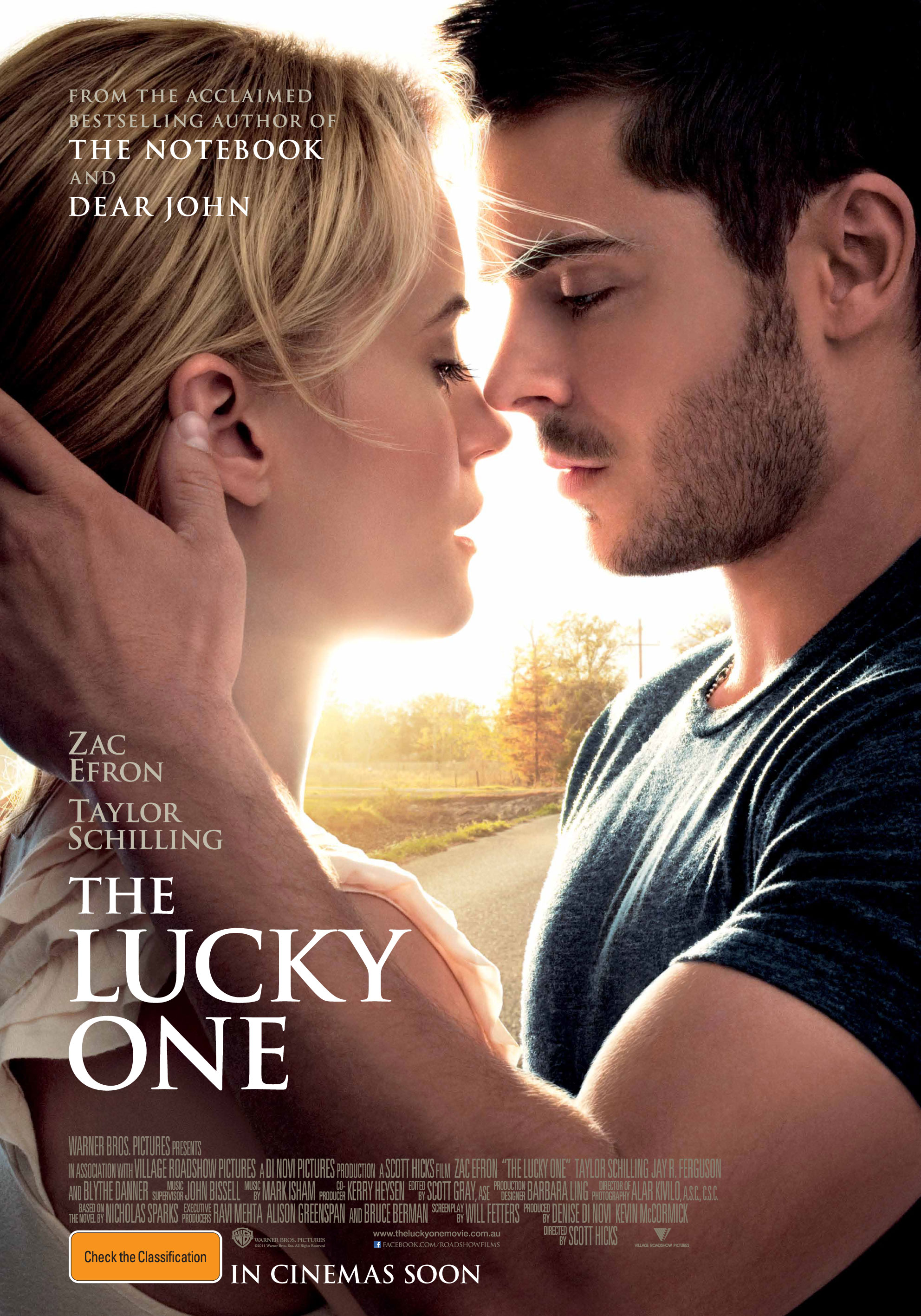 The Lucky One 
Based on Nicholas Sparks' bestseller The Lucky One, Zac Efron ("17 Again," "Charlie St. Cloud") stars alongside Taylor Schilling (upcoming "Atlas Shrugged: Part 1") and Blythe Danner ("Meet the Parents" franchise) in this romantic drama directed by Academy Award®-nominated writer/director Scott Hicks ("Shine," "No Reservations"). U.S. Marine Sergeant Logan Thibault (Efron) returns from his third tour of duty in Iraq, with the one thing he credits with keeping him alive—a photograph he found of a woman he doesn't even know.  Learning her name is Beth (Schilling) and where she lives, he shows up at her door, and ends up taking a job at her family-run local kennel.  Despite her initial mistrust and the complications in her life, a romance develops between them, giving Logan hope that Beth could be much more than his good luck charm.
The Lucky One Review – Gemma Mulcahy 
I was so excited about going and seeing this movie with hubby. Not only because I cant remember the last time we went to the movies together. But, also I'm a big fan of the notebook and I was looking forward to being swept into a different world for approximately 90 minutes. A world filled with romance and sweet nothings, one that seems far away from us sometimes (enter two toddlers, a small business and an often frazzled mum).
The Lucky one didn't disappoint. It was a love story about a broken women, allowing herself to fall in love with a broken man. Somehow they manage to complete each other to form a relationship full of passion, care and those romantic lines we know never really happen (but secretly wish they did).
Zac Efron managed to portray Logan, (the returned soldier having difficulty reintegrating into society) with a degree of awkwardness and pain, that made me want to jump right into that screen and give him a hug and tell him it was going to be ok.
And Taylor Schilling was the perfect leading lady, She played Beth, a divorced single mum who was trying to be strong for her child, and for herself. As the movie went on, her vulnerability was revealed and her character was effortless to relate to.
What was surprising to me, is that Hubby enjoyed this movie as well (and not an Avenger in sight). He said the love scenes were 'hot' (they were pretty good actually) and I think from a man's perspective, he could relate a bit to Logans lack of communication skills. Which Zac executed really well. The photography was amazing and the location was perfect. There was a lot of effort made to keep you constantly engaged with the movie.
I would have loved to have seen a bit more character development in the leading roles. And this movie was very fast paced. Another reason why I think Hubby stayed focused. But for me, the movie progressed a little too fast. It left me wanting to read the book so I can find out more about the characters.
I must say also, that it was hard to see Zac past the High School Musical pop icon he has become. He did look young and although there were alot of teens in the cinema, this movie really is more aimed at a slightly older audience. It was a little hard to imagine Logans character having as much life experience, when he just looked so young. But like I said earlier, it really was a good performance on his behalf. And, there were definitely some worthy 'Arsenic Hour' moments from Zac!
Before the movie even started, I joked that it had allready got 3 out of 5 stars, just for getting me out of the house. But I was genuinely impressed and immersed in this movie as soon as it started. If I was actually giving it stars it would be a 4 out of 5 (hubby said 3.5 from a mans perspective).
If you want to be swept of your feet and your romance tank needs a bit of topping up. Or, you just feel like watching a movie that is going to make you feel good (you will, laugh, cry, cringe, and empathise along the way), then this movie is a definite goer. I'm off to read the book now, so I can find out a bit more about Logan, and perhaps figure out how he got so good at making Beth, ahem, blush.
{jcomments on}