Mother, Wife & The Complicated Life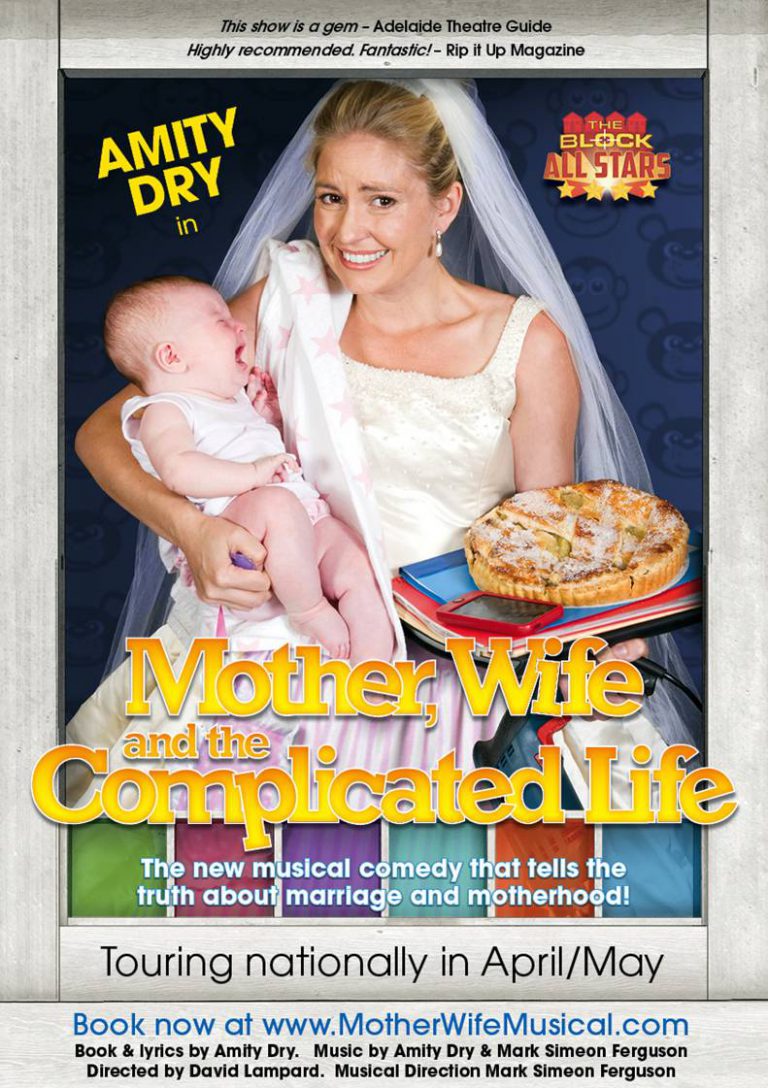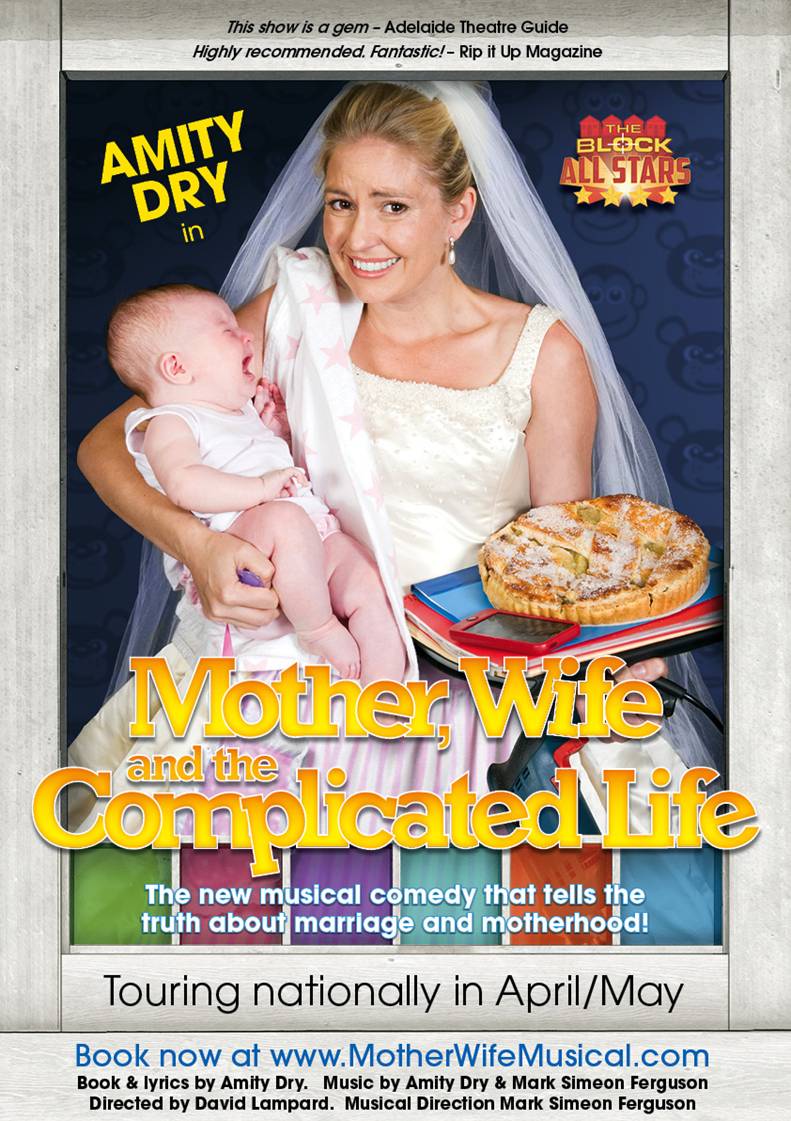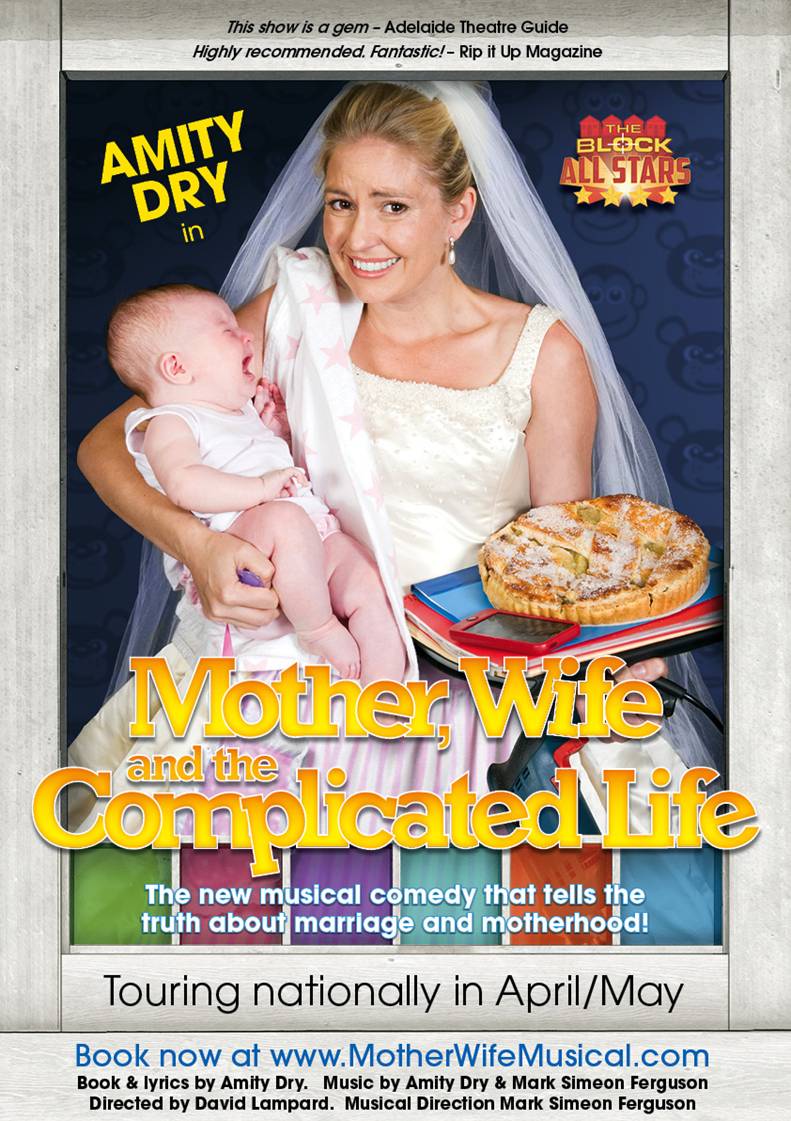 Event Name: Mother, Wife & The Complicated Life
Event Date/s: May 23 – June 1 (Sydney)
Event Time: 7pm
Event Address: Everest Theatre, Seymour Centre, Darlington
Event Blurb: After taking out the #1 spot in The Block All Stars with husband Phil Rankin, selling their Bondi renovation for a cool $1.67 million, it's been Dry's very honest, warm and likeable personality that has again captured the attention of Australia, resulting in the announcement of national dates for her self-penned musical. Mother, Wife and the Complicated Life is a contemporary musical comedy about marriage, motherhood and the pressure on women to 'do it all.' Dry wrote and composed the show in 2009, after noting there was a lack of musical theatre about motherhood. Audiences agreed, giving the show a sell out season in its Fringe Festival debut.
Since then Mother, Wife and the Complicated Life has enjoyed four successful seasons in South Australia, garnering rave reviews and a nomination for Best Professional Musical in the Adelaide Theatre Guide Awards. The show touches on many subjects not typically seen in musical theatre, from unwanted pregnancy and postnatal depression, to the pressure women feel trying to balance work, kids and relationships, without losing themselves in the process. With women more than ever publically discussing these struggles through the worldwide popularity of female focused websites and blogs, this musical takes that discussion and puts it on the stage in a way that has not been seen before.
"I've heard nothing but rave reviews about Amity Dry's musical 'Mother, Wife and the Complicated Life' and I simply cannot wait to see it for myself." Mia Freedman, Mamamia.com.au

"The show is about celebrating women" says Dry. "It's about acknowledging that, as wonderful and rewarding as marriage and motherhood can be, it can also be incredibly hard work and we need to be more honest about that."
for more information visit www.MotherWifeMusical.com or www.facebook.com/PhilAndAmity
Tickets available at www.MotherWifeMusical.com