Whats on August – TAS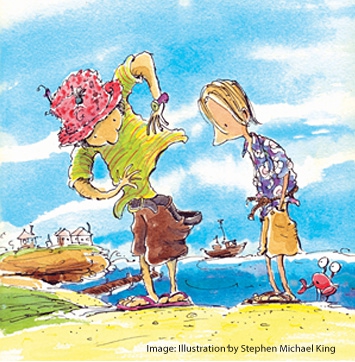 The Bugalugs Bum Thief
Thursday 23 August 2012 5:30pm

Friday 24 August 2012 5:30pm

Skeeta Anderson's got a problem. He's woken up without his bum. He
soon realises that he's not the only one without a behind! All 496
citizens of the town of Bugalugs are BUMLESS!
Along with his best mates Mick Misery and Billy Marbles, Skeeta sets
out on a side-splitting adventure to track down the culprit of the
crime. The Bugalugs Bum Thief will entertain the young and young at heart!
Click Here For More Information!

The Fairies Launceston
Available all year round.
The Fairies magical dance classes aim to build confidence while developing spatial awareness, coordination, focus and social skills through a variety of fun activities and dances! There are a variety of classes on offer including Tap, Fairy Dancing, Bee Boy- specifically designed for boys, and formal classes for children 5 years and older including Jazz, Ballet, Hip Hop and All Stars-a combination of dance, drama and music. !
Click Here For More Information!
Kingsway Crazy Golf
Available all year round.

Kingsway crazy Golf has it all and its fun for all ages! They specialise in the craziest putt putt golf you will ever play, and you never have to worry about the weather as we are completely indoors! Admission fees cover 18 hole crazy golf, mirror maze and jumping castles.

Hobart

Set between graceful plane trees and the mellow sandstone facades of historic warehouses, Hobart's famous market at Salamanca Place attracts thousands of local families and visitors, every Saturday of the year.
Click Here For More Information!

Playschool Concert
7th-9th of August

Prince Big Ted has a royal crown, he has a royal cloak but doesn't have a royal castle. He sets off to find one, and is joined by his friends Humpty, Jemima, Little Ted and the Play School toys as he travels through a fun filled world of nursery rhymes, songs and stories. Get ready to sing, dance and jump for joy, with a live show that will delight and captivate all Play School fans.
Click Here For More Information!
Written by www.whatson4littleones.com.au.