Whats on January – VIC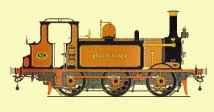 The superstars of T20 will step up the action when the exciting and fast paced KFC T20 International sweeps the nation in January and February 2013. Perfect for families, three KFC T20 International matches will be played across Sydney, Melbourne and Brisbane each of which is set to be a fun, exciting and action packed game of cricket.

Disney Live! Mickey's Rockin' Road Show – MELBOURNE Jan 24-27- Hit the road this summer with Mickey Mouse and Minnie Mouse and your favourite Disney friends Tigger, Cinderella and Disney/Pixar's Buzz Light year and Woody fo ra thrill seeking journey. From Feld Entertainment, the producers of Disney On Ice, Disney Live! Mickey's Rockin' Road Show will whisk you and your whole family on a talent search adventure filled with unexpected twists and turns and exciting encounters along the way.

Melbourne Museum – School holiday Activities –
26 December 2012 – 28 January 2013 – Fly into Melbourne Museum this summer school holidays for a range of
bird-themed activities and a performance of a Kulin nation creation
story.

The Australia Day Fireworks is the finale of Melbourne's Australia Day celebrations. The fireworks can be best viewed from along the banks of the Yarra River (north/city side), Federation Square and Birrarung Marr. Audiences at the Trans Turkish Express Australia Day Concert in the Sidney Myer Music Bowl will also get a great view of the fireworks.