Whats on March – VIC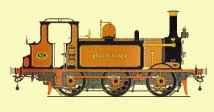 Little Kids' Day In – Monday 4 Mar 2013 – A fun day especially for kids aged under 6 years, their parents and carers.

Bring your little kids to Scienceworks and enjoy a day of fun activities – without the school groups!

Peninsula Family Easter Picnic – Get your hunting skates on for the annual Mornington Peninsula Easter Egg hunt. Celebrate Easter with your family at the Peninsula Family Easter Picnic. To be held at the picturesque Mornington – Saturday 24th March 2013 – Racecourse on 24 March 2013. Join in the hunt for thousands of chocolate Easter eggs.