Whats on May – QLD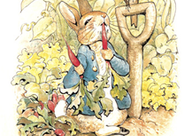 Giggle and Hoot are coming to Brisbane!! 24th-26th June 2013 at QPAC Concert Hall. Tickets are on sale from today!

Jimmy Giggle, Hoot the Owl and their best owl pal Hootabelle are coming to QPAC for their first ever live stage show "Giggle
and Hoot and Friends" for a full-on 55 minute Giggle-liscious stage
spectacular. Giggle and Hoot will be joined on stage by your favourite
ABC characters, Bananas In Pyjamas and LazyTown.

Disney Pixar Fun Zone will be presenting 'Mack the Transporter from Cars' at South Bank on Saturday 18th & Sunday 19th May 2013 from 10.00am – 4.00pm each day. The attraction will be FREE and situated on the lawn area at the Tribune Street end of Little Stanley Street.

Come along with Elmo and the Sesame Street gang as they circle the globe in this all-singing, all-dancing stage show touring Australia in 2013. Abby Cadabby, Big Bird, Grover, Zoe, Cookie Monster and Elmo use the letters of the alphabet to navigate a voyage through imagination that sees the gang visiting China, Zambia, France, India and Australia!

Humpty is putting on a surprise show in QLD in May 2013! Join him as gathers together the Play School Toys to helpwith the big spectacular. There are starring roles for Jemima, Big Ted, Little Ted and Meeka and guest appearances from other Play School favourites along the way. Filled with fun songs to sing and dance along with, this 40-minute show will delight Play School fans.

A much loved witch and her animal friends fly in to Australia when world
renowned children's book Room on the Broom comes to life on stage. The
magical musical adaptation of the much loved book by Julia Donaldson
& Axel Scheffler, follows the extraordinary success of THE GRUFFALO
& THE GRUFFALO'S CHILD, which played to packed houses throughout
Australia & New Zealand from 2009-12.