Whats on August – QLD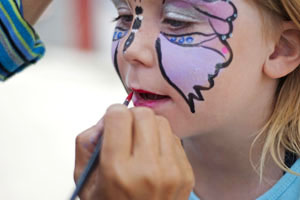 There's more family fun than ever at this
year's Ekka!

Queensland's largest and most loved annual event is almost here bringing
hours of family entertainment!

There will be endless entertainment for kids all ages
including the Peppa Pig and George Pig Stage Show, Queensland Ballet's
Young Dancers Company performing the magical Nutcracker, the Royal
Queensland Baby Show, Ekka Kids in the Kitchen, Lego displays, circus
workshops, Animal Boulevard for all creatures great and small, plus so
much more!
August 8th until August 17th.
Gates open at 8am daily.

Hoyts Princesses – from 3rd August – Relive the enchanting stories of
your favourite Disney Princesses at the Disney Princess Magical Movie
Month this August, showing at Hoyts Cinemas. The beloved Disney Princess
films will be gracing the big screen for a limited time only with
screening sessions each Saturday and Sunday

The Children's Art Centre presents 'Kangaroo
Crew', an interactive artist project created especially for children
and families by Indigenous Australian artist Gordon Hookey, from the
Waanyi people.

The 'Kangaroo Crew' exhibition is based on 'The Sacred Hill', an
insightful narrative developed by Gordon Hookey.

Children are able to engage with the story through hands-on and
multimedia interactives, and a story book published by the Children's
Art Centre, illustrated with more than 20 paintings by the artist.