Whats on August – VIC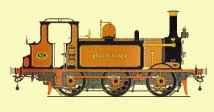 .

Located in the heart of the Docklands, across the road from Harbour
Town Shopping Centre, Medibank Icehouse is Australia's largest ice
sports and entertainment venue…come ice skating and 'Get Your Fun On'
364 days of the year.Take part in a FREE 15 minute lesson, ride
the seals, watch the Australian Ice Hockey League games.\ and have loads of fun! There is also an Under 8's Ice Fun – when children under eight and their
parents can go on the ice in shoes to gain their confidence and take
part in lots of ice play fun.

.

See historic vehicles on parade and take a ride on a model steam train on
this family fun day out. Jump aboard and take a ride on a working model steam train Steam
Train Rides happen at 10.30-11.30am, 12.10-1.15pm & 1.50-2.30pm.