The 8 Best Gifts For Your Cocktail Loving Friends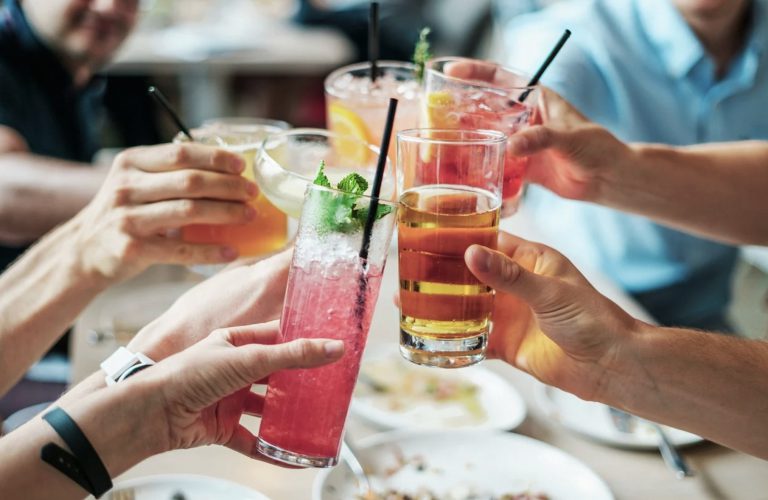 The 8 Best Gifts For Your Cocktail Loving Friends
Do you know someone who absolutely loves a cocktail? Or perhaps that someone is you. Either way we've put together some of the coolest cocktail themed gifts that are sure to impress. In fact you'll probably want to keep them for yourself! 
HOUSE has a huge range of cocktail themed gifts ranging from shakers, to gin and tonic sets to glassware. Whatever your taste or budget you're guaranteed to find something unique that you'll love to use over and over again. Best of all, HOUSE is currently offering a sale of up to 75% off full priced items before Mother's Day. But be quick, the offer is only available until the 2nd May, 2022.
Cellar Premium Luxe 6 Piece Gin & Tonic Set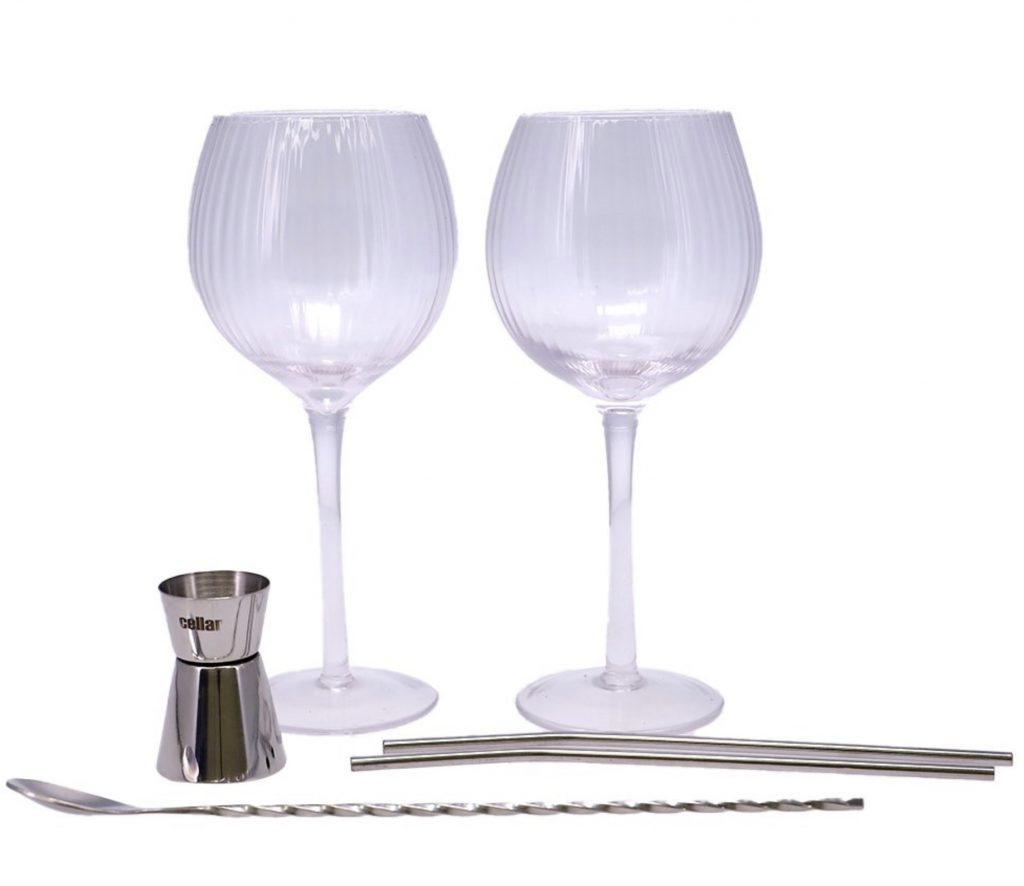 Gin lovers, this one's for you! The Cellar Premium Luxe Gin & Tonic Set is a must-have addition to your barware collection. This 6 piece bar set includes 2 balloon gin glasses, a stainless steel stirrer and jigger, as well as 2 stainless steel cocktail straws for sipping in style. The glasses in the Cellar Premium Luxe Gin & Tonic Set have been expertly and individually crafted to provide outstanding quality and pristine quality, and feature a subtle ribbed texture that is eyecatching without overshadowing your beverage. Perfect for a classic gin and tonic, a milder gin and soda, or any gin forward cocktail, the Cellar Premium Luxe Gin & Tonic Set is an essential for every gin fan.

Cellar Premium Cocktail Barware Set of 3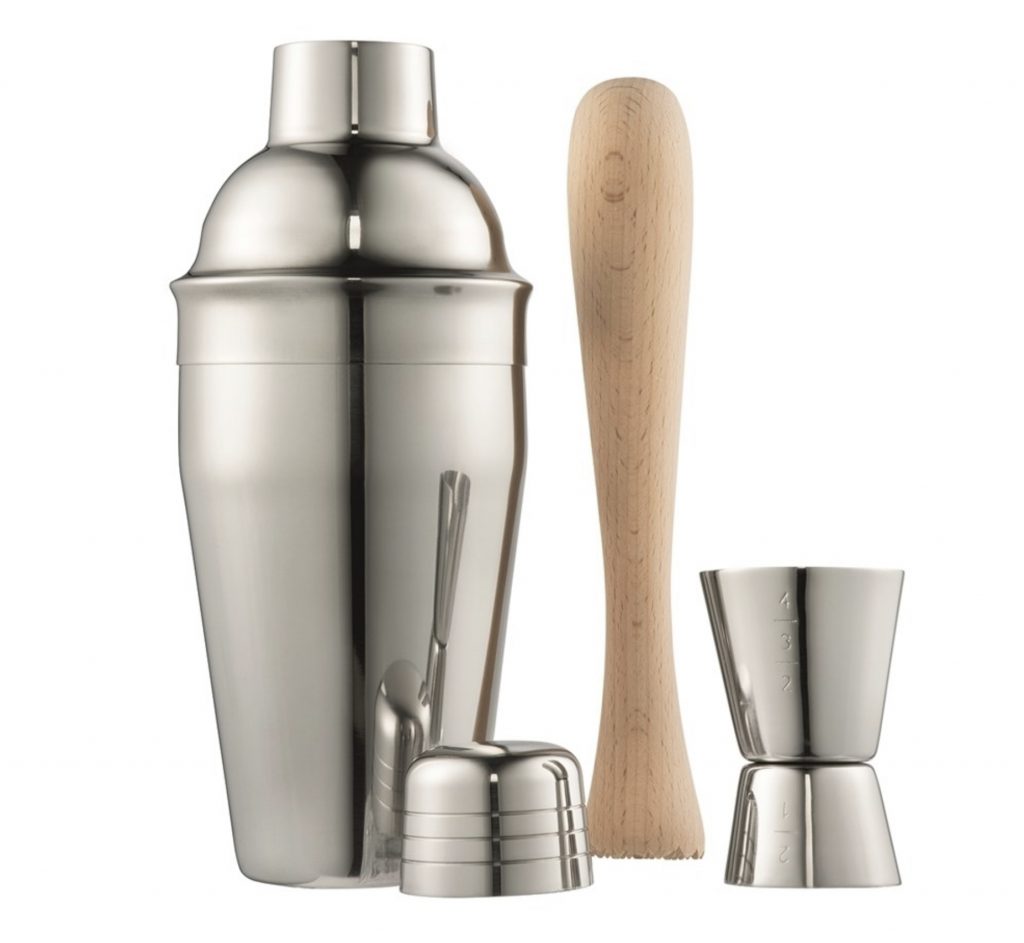 The Cellar Premium Cocktail Barware Set of 3 is perfect for mixing and measuring professional cocktails at home! This set features a double measuring jigger, a wooden muddling stick for crushing fruit or mint and a stainless steel cocktail shaker with a straining lid for creating your favourite cocktails. The Cellar Premium Cocktail Barware Set of 3 is an essential addition for any bar.

Cellar Premium Luxe Bartender Set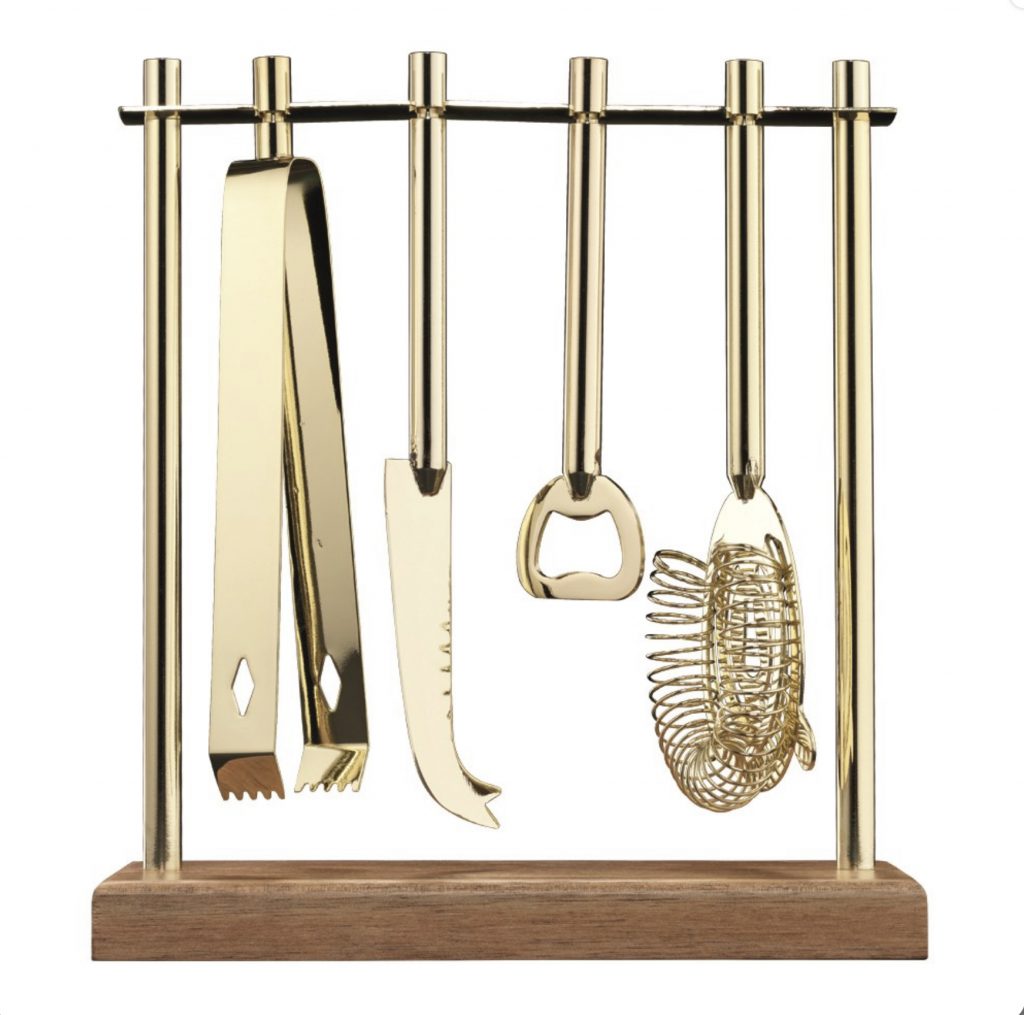 Attracting your guest's attention has never been so easy, all thanks to Cellar Premium Luxe Bartender Set. With the stylish golden stand, you'll be able to proudly display your cocktail kit. This kit will give you everything you need to whip up professional cocktails. This gorgeous golden bar tool kit contains 1 x strainer, 1 x bottle opener, 1 x garnish knife and 1 x ice tongs. If you are a designated bartender or just passionate about making good drinks, grab the perfect Cellar Premium Luxe Bartender Set today!

Cellar 2 Piece Cocktail Set including Shaker and Muddler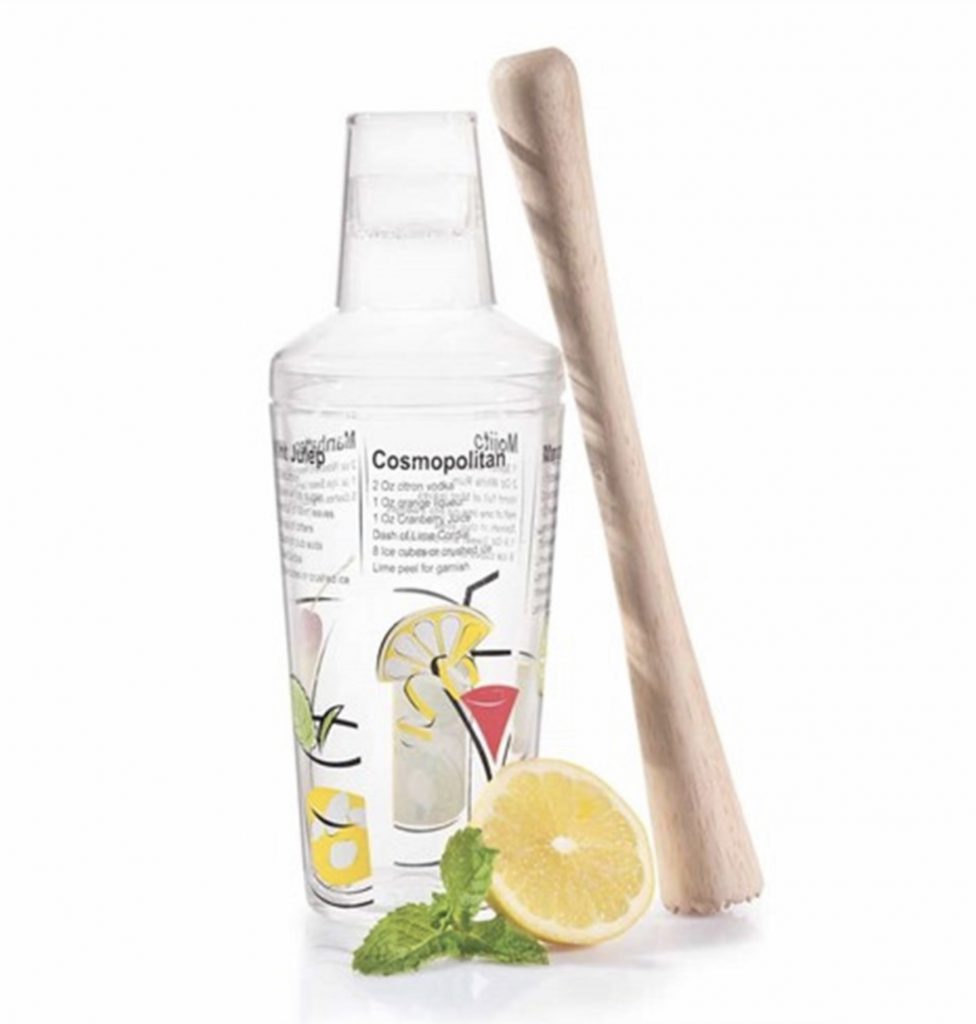 With the Cellar 2 Piece Cocktail Set you will be able to make cocktails like a pro. This two piece set includes a cocktail shaker and muddler for creating delicious cocktails. The cocktail shaker is made up of a cocktail shaker body, a removable strainer top and a lid that doubles as a measuring cup. To help you out, the cocktail shaker body has five recipes listed on it. It gives you the ingredients and measurements to make a Manhattan, Mint Julep, Cosmopolitan, Margarita and Mojito. The wooden muddler is a great tool that you can use to crush fruits like lime and berries and to bruise herbs like mint in order to release the flavour. Neatly packaged in a box, it would be a great gift.

Cellar 6 Piece Stainless Steel Bar Tool Set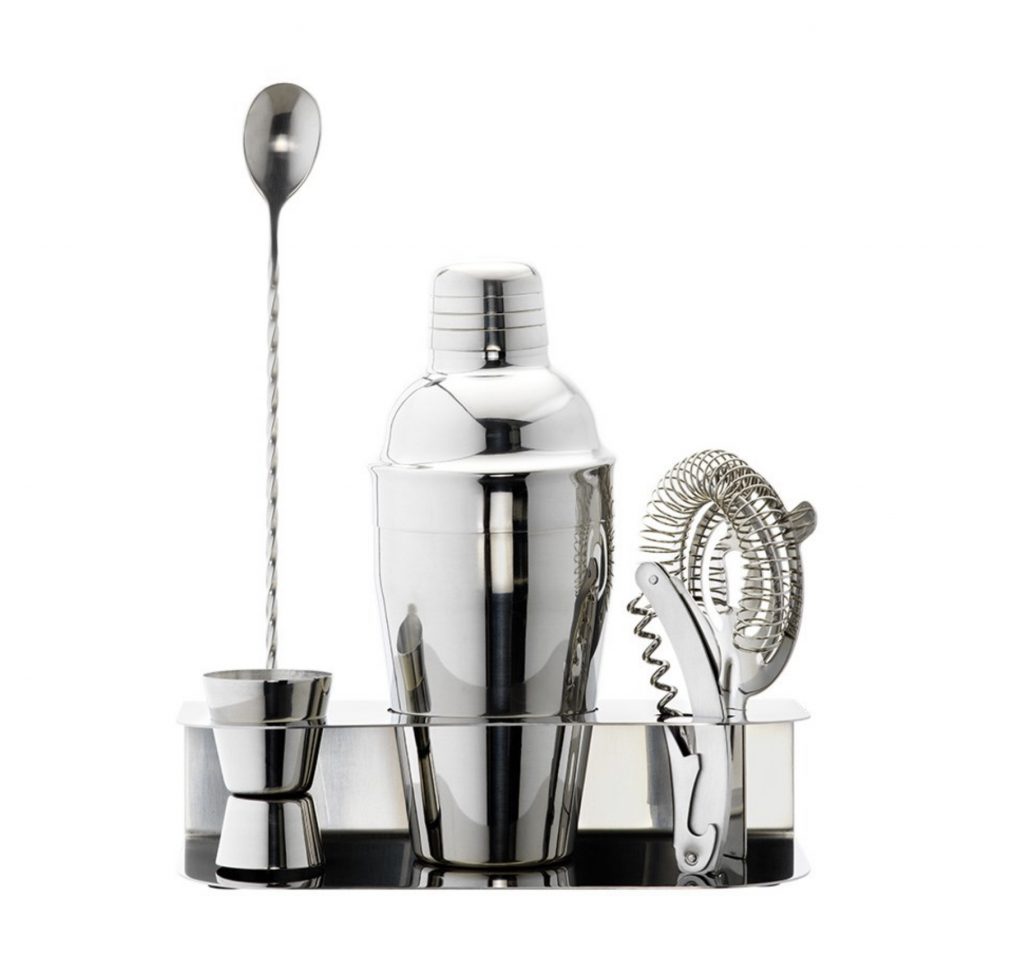 Unleash your inner mixologist by creating delicious and complex cocktails with the Cellar 6 Piece Bar Tool Set. This essential home bar kit contains everything needed to create incredible cocktails – including a shaker, double jigger, stirring spoon, corkscrew and strainer all stored in a custom designed stand! Each piece in the Cellar Bar Tool Set is expertly crafted from premium quality food grade stainless steel for ensured durability and performance over time. With a sleek mirrored finish, the Cellar Bar Tool Set is designed to complement any home or home bar décor and style. To maintain the quality of your barware and cocktails, we recommend hand washing in warm soapy water.

Cellar Premium Luxe 3 Piece Cocktail Set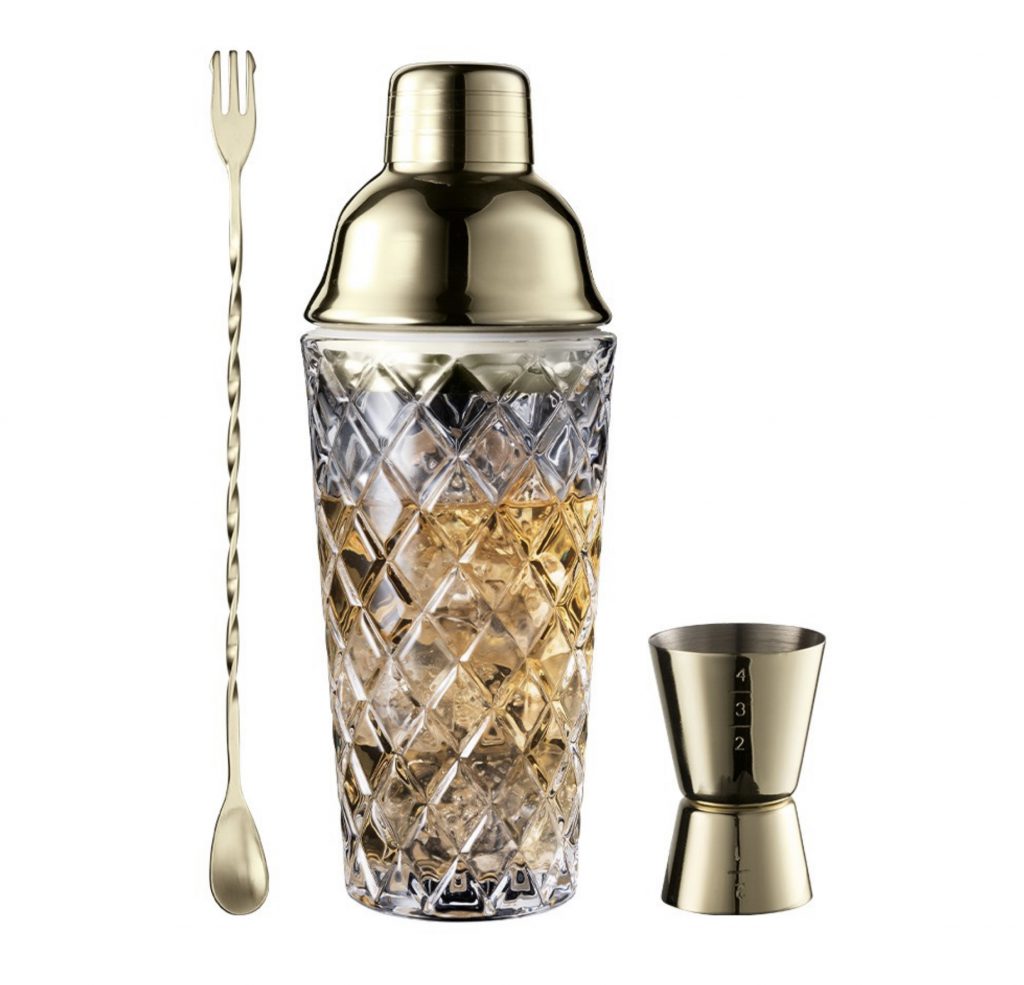 Feel like a Friday night cocktail without the expensive price tag? Mix it yourself with the Cellar Premium Luxe Cocktail Set! This 3-piece essential bar set includes a standard size cocktail shaker, long drink stirrer and double ended measure jigger that will help you on your way to mixing your favourite cocktails and mocktails for yourself and your friends. The Cellar Premium Luxe Cocktail Shaker is a stunning limited edition design that is crafted from the finest quality pressed glass to produce a gorgeous diamond-style body with gold finishes that add a high class, luxe touch to your home bar. Fitted with a strainer in the lid, you can shake and pour directly from the Cellar Premium Luxe Cocktail Shaker directly into your favourite cocktail glasses. The Cellar Premium Luxe Stirrer, crafted from the finest quality stainless steel with a chic trident topper and small teardrop shape head, allows you to mix your cocktails or style your glass for an extra touch of class. And lastly, the Cellar Premium Luxe Jigger, also crafted from stainless steel, features a double ended design with engraved measure points on the exterior that allow you to accurately measure ½ and 1 standard measure of spirits, allowing you to get your mixes and blends just right. All components of the Cellar Premium Luxe Cocktail Set are hand wash only.

LSA Rum Glass Mixer Jug & Glass Set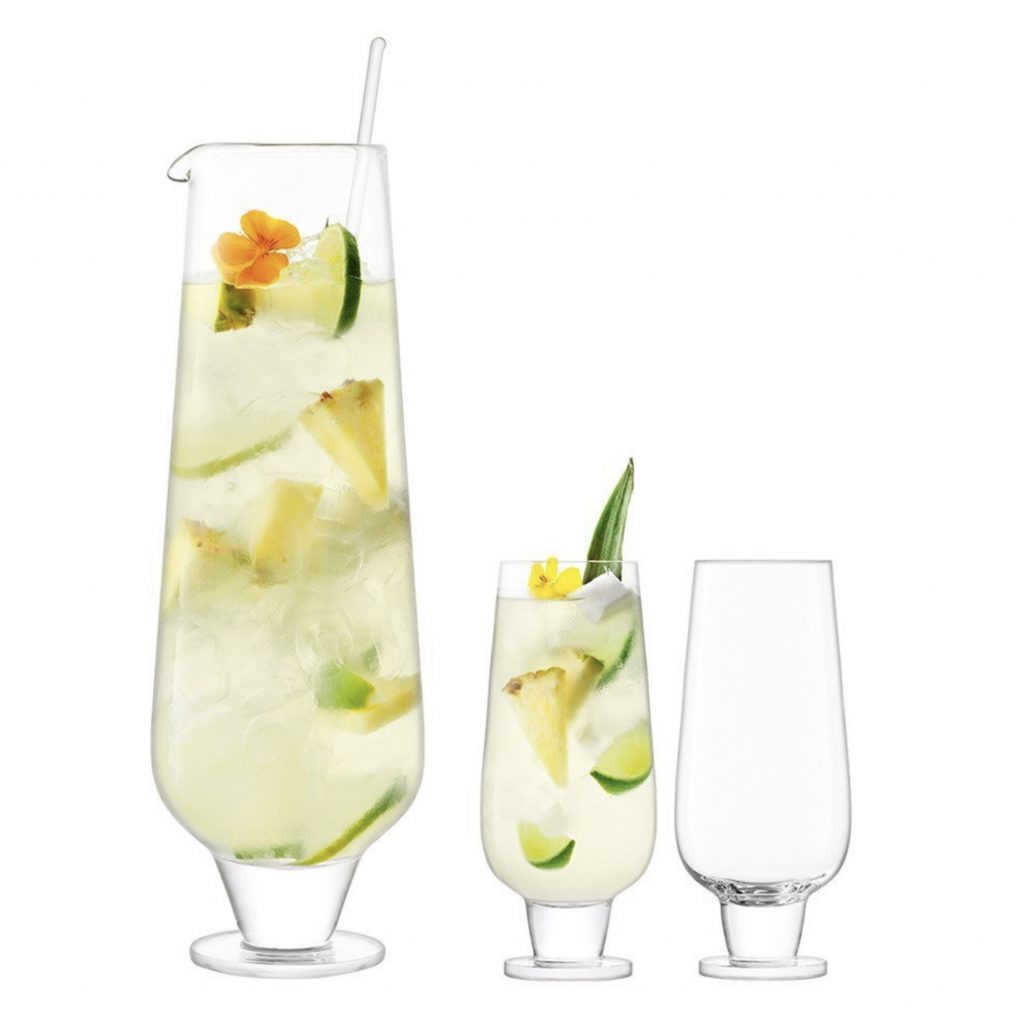 Prepare delicious fruity cocktails using the LSA Rum Glass Mixer Jug & Glass Set! Comprising of one mixer jug, a stirrer and two glasses, this set is ideal for hosting casual get togethers or special occasions. Each glass is crafted from mouthblown glass and boasts brilliant clarity to flaunt the delicious colours of your beverage. The Rum Glass Mixer Jug & Glasses Set has a modern shape with rounded bowls and solid tapered stems that bring a touch of timeless style and sophistication to your glassware collection. Presented beautifully boxed, the LSA Rum Glass Mixer Jug & Glass Set makes a delightful gift for housewarmings, birthdays and other special occasions.

Vin Bouquet 4 Piece Cocktail Making Set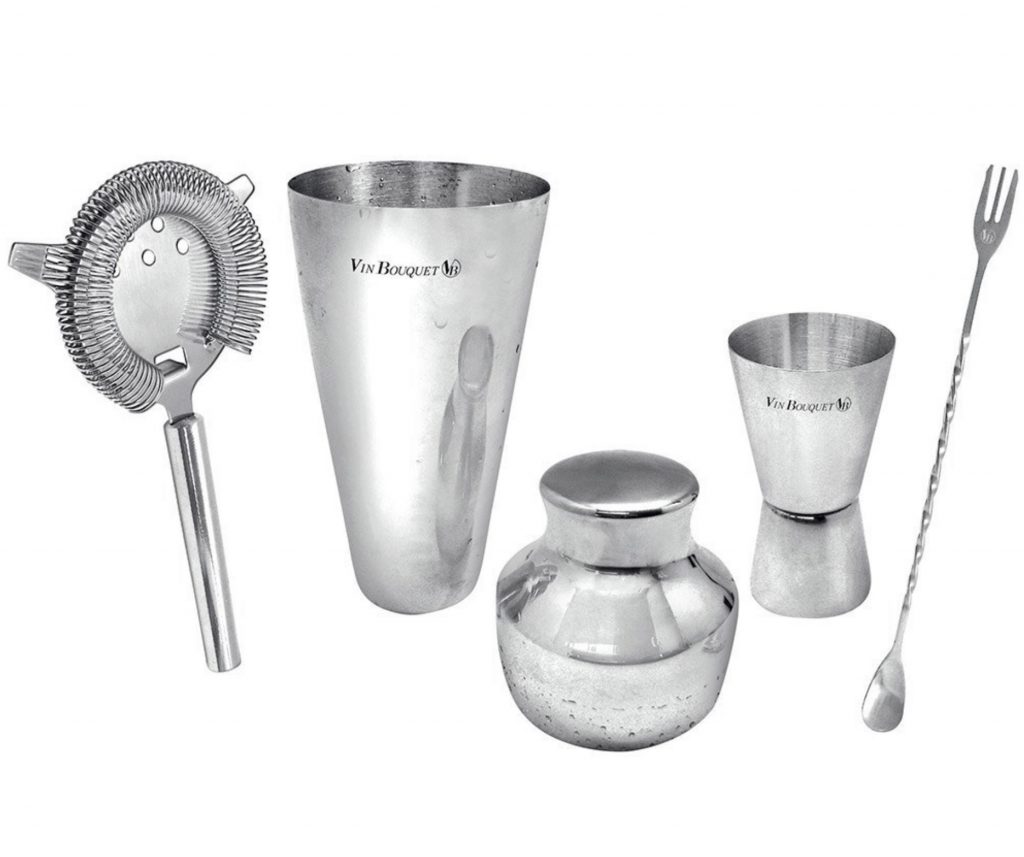 Become the ultimate home bartender for your friends and family with the Vin Bouquet Cocktail Making Set. This handy set is your one-stop shop for bartending greatness and includes a 500ml cocktail shaker, strainer, double ended stirrer and double ended 20ml/40ml measuring jigger. Made using food grade stainless steel, the Vin Bouquet Cocktail Making Set provides you with all the tools for mixing delicious seasonal drinks for casual or formal dining occasions, enabling you to expertly measure, shake, and pour classics like cosmopolitans, martinis, Moscow mules, and more.

Disclosure: This article contains affiliate links. This means that if you make a purchase, we may receive a small commission at no extra cost to you. This helps to pay the running costs for our website and the wages of our work-from-home writers, who are parents, just like you.