Mum Wants to Know If She Should Shave Her 'Hairy' Baby's Arms and Legs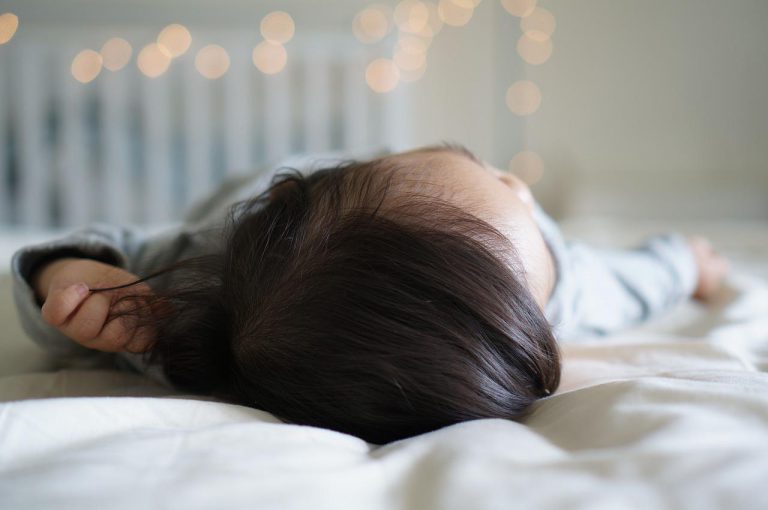 Mum Wants to Know If She Should Shave Her 'Hairy' Baby's Arms and Legs
A mum has taken to social media to ask for advice regarding her baby's reaction to medication for congenital hyperinsulinism. The medicine has left him with thick hair all over his body and she wants to know if it's okay to remove it. What do you think?
(Congenital hyperinsulinism is a genetic disorder in which the insulin cells of the pancreas, called beta cells, secrete too much insulin.)
Bri Shelby, who goes by @blshelby on TikTok, shared videos of her son explaining that although he was born pretty much hairless, after taking the medication hair grew back thick mostly on his arms and legs. Now she wants to know if she should shave it or not.
"When your baby becomes hairy from having to take medicine," she wrote on the video which has been viewed over 79.2 million times.
After watching the video people were curious to know what sort of medication would cause this to happen in a baby. "Is there something wrong with his hormones? How the heck did this happen?"
Posting a follow up video the mum explained it all. "He was put on a medicine called diazoxide," she said in the video. "He does not need his hormone levels checked. He did not have any hair like this when he was born — it came after he started the medicine."

People were quick to comment on the videos with a mixed bag of responses. Some thought the mum should definitely get rid of the hair while others said it's the worst thing she could do. When one person gave the advice of "you should wax him" she was not happy and responded with: "You do not wax a baby. He has a rare condition and to help his condition he had to be on a certain medicine that caused this hair growth."
But although she was against waxing the mum was open to other suggestions so in another video she put the question to people online to solve. "Should we shave his legs and arms?" she wrote. "Comment what y'all think."
And boy did people tell her what they think!
"No it will be itchy and uncomfortable when it grows back baby is fine as is," one said.
"I don't think you should," someone else agreed. "I would be afraid to make it worse, but maybe ask the doctor."
"Please do not shave a baby! Possible infection for what? A beauty standard? It's just hair and normal," another wrote.
"Just use Nair it's harmless," another advised.
In an updated post it seems mum Shelby didn't succumb to shaving her son's body. A new clip showed her playing with her son with the caption: "When we don't care what people say about his hairy body," she wrote in the video.
Good for you Shelby!
Images: TikTok and Pixabay