Cooking with Chloe: Flourless Chocolate Cake Recipe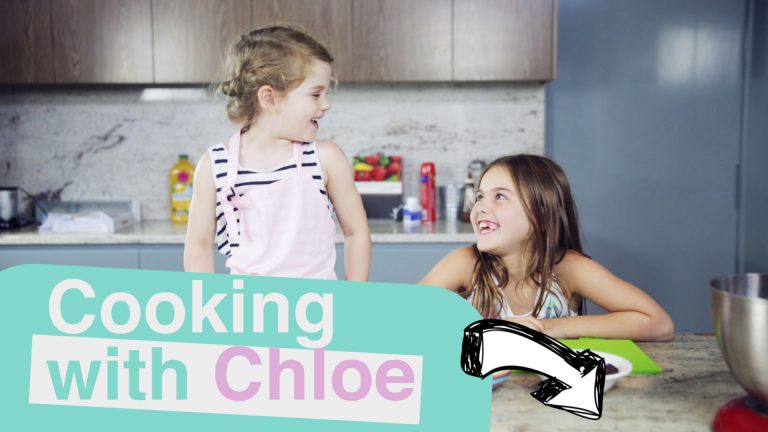 Flourless Chocolate Cake Recipe
This easy flourless chocolate cake recipe only uses 4 ingredients, making it the perfect cake to whip up with the kids. What it lacks in flour it makes up in flavour! In addition to the ingredients you will also need a Springform pan, a kettle, a mixer and a microwave, so whilst this simple recipe is a great one to do with the kids, constant adult supervision and help is required.
So what are you waiting for? Let's get cooking with Chloe!
Ingredients
8 large eggs, cold
1 lb. dark, semisweet or bittersweet chocolate, coarsely chopped
16 Tbsp.  unsalted butter, cut into 16 pieces
optional toppings: powdered sugar and/or berries
Directions:
Pre heat over to 180c.  Line the bottom of an Springform pan with waxed paper and grease the sides of the pan. Bring a kettle or pot of water to boil.
Beat the eggs at high speed until the volume doubles in the mixer.
Meanwhile, melt the chocolate and butter together in the microwave by heating the chocolate and butter in a microwave-safe bowl. We recommend melting the chocolate in 30-second intervals to avoid burning it, and stirring in between, until the chocolate and butter are melted and smooth.
Fold about a third of the beaten eggs into the chocolate mixture using a large rubber spoon.
Fold in half of the remaining egg foam, and then the last half of the foam, until the mixture is large.
Scrape the batter into the prepared Springform pan and smooth the surface with a rubber spatula.
Place the roasting pan on the oven rack and VERY carefully pour in enough boiling water to come about halfway up the sides of the Springform pan.
Bake for between 22-25 minutes, until the cake has risen slightly, the edges are just beginning to set, a thin-glazed crust (like a brownie) has formed on the surface.