30 Awesome Mother's Day Gifts for Under $50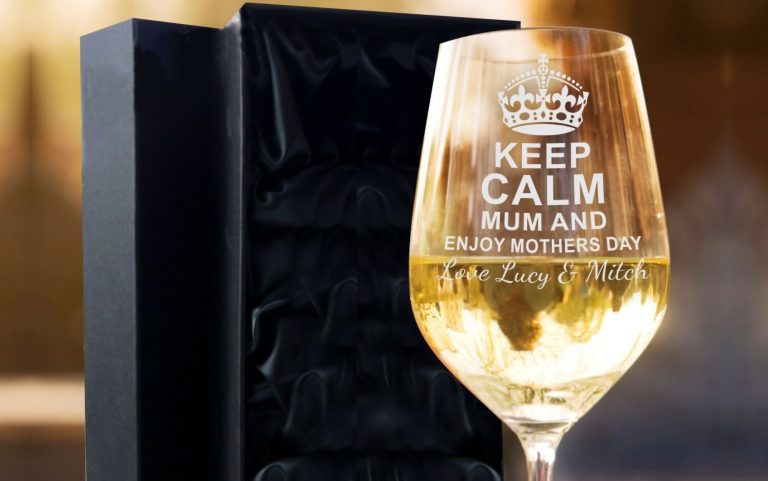 30 Awesome Mother's Day Gifts for Under $50
Looking for a nice Mother's Day gift for mum on a budget? We've done the hard work for. you, and found 30 that we think you'll love!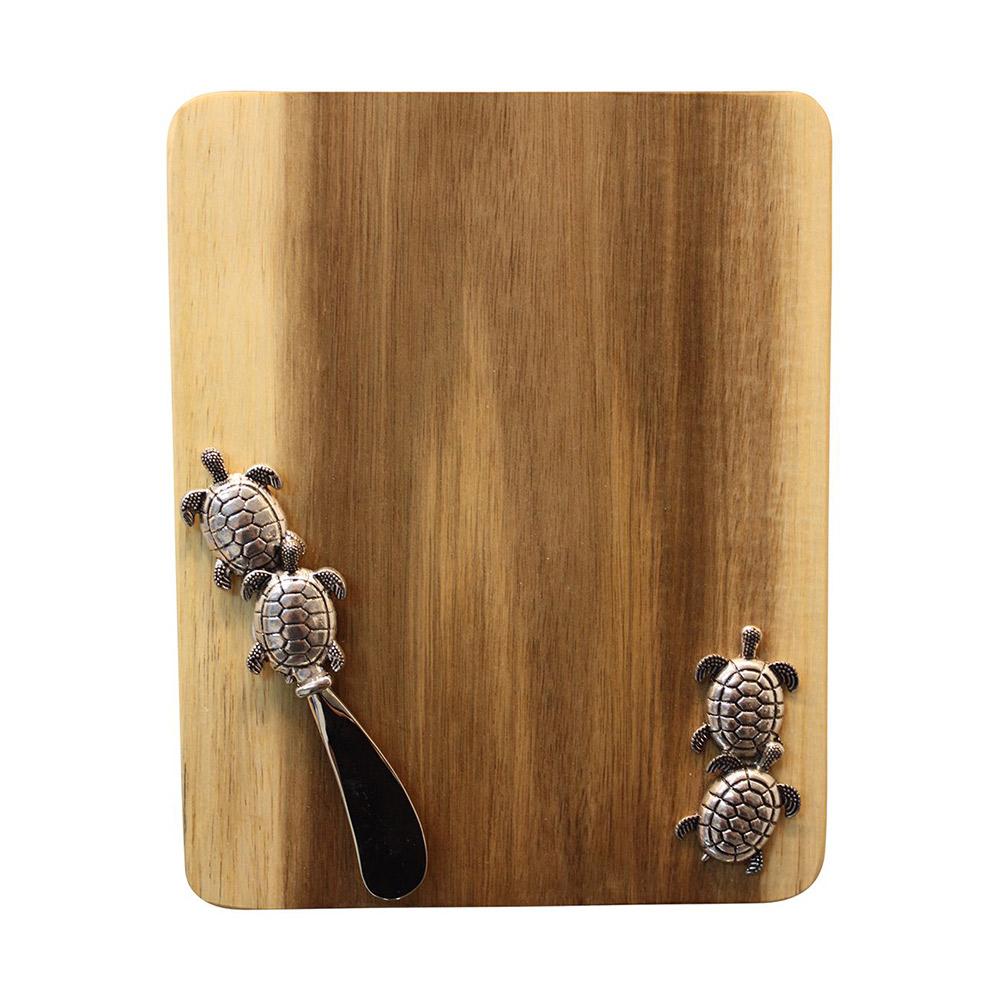 Turtle Acacia Cheeseboard & Condiment Spreader $32.99
The wooden cheese board is made from one solid piece of timber so you won't need to worry about splitting. It's sustainable sourced plantation-grown acacia wood which is perfect to prevent staining and lingering odours.
There's a sweet turtle motif on the corner which perfectly matches the silver plated alloy spreader that comes included! Whether you're enjoying a picnic by the beach or a cosy charcuterie at home, this set will make it even more special.
It comes ready to delight in a rustic burlap gift bag. A thoughtful gift for entertainers! Buy here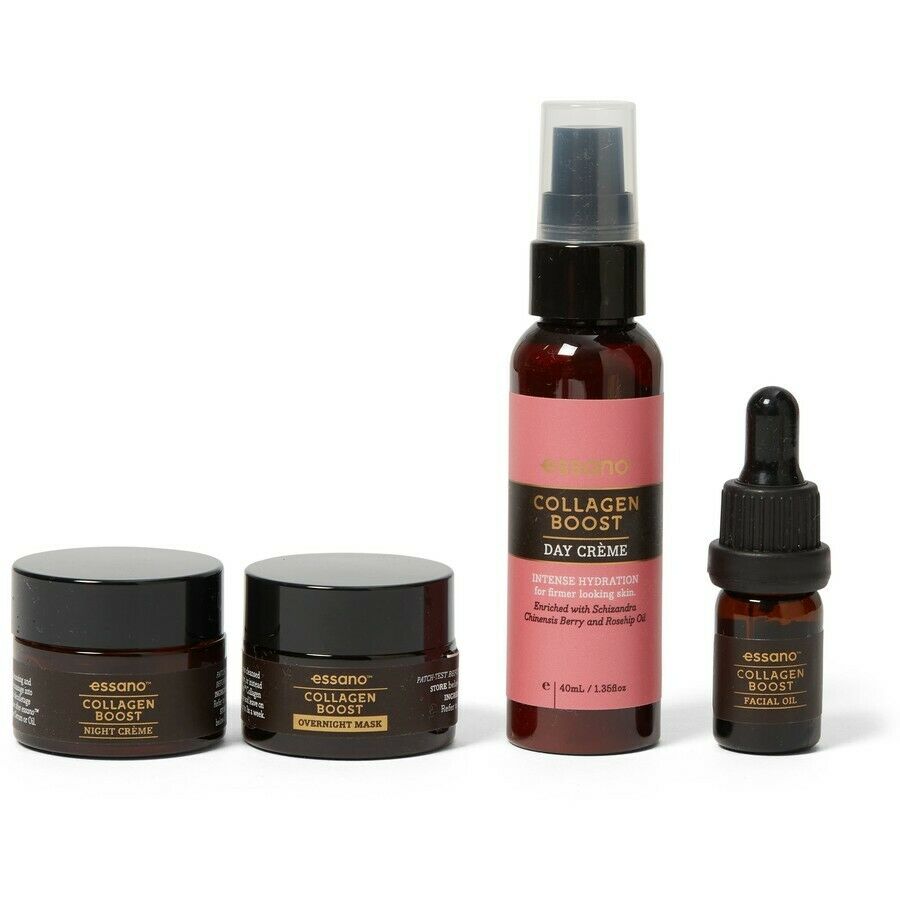 Collagen Boost Natural Skincare Pack $25
Great for travel, trial or treat
Therapeutic properties
Clinically proven to minimise the appearance of fine lines, scars, stretch marks and sun damage
Set contains:

Collagen Boost Day Creme 40mL
Collagen Boost Night Creme 10g
Collagen Boost Facial Oil 3mL
Collagen Boost Overnight Mask 10g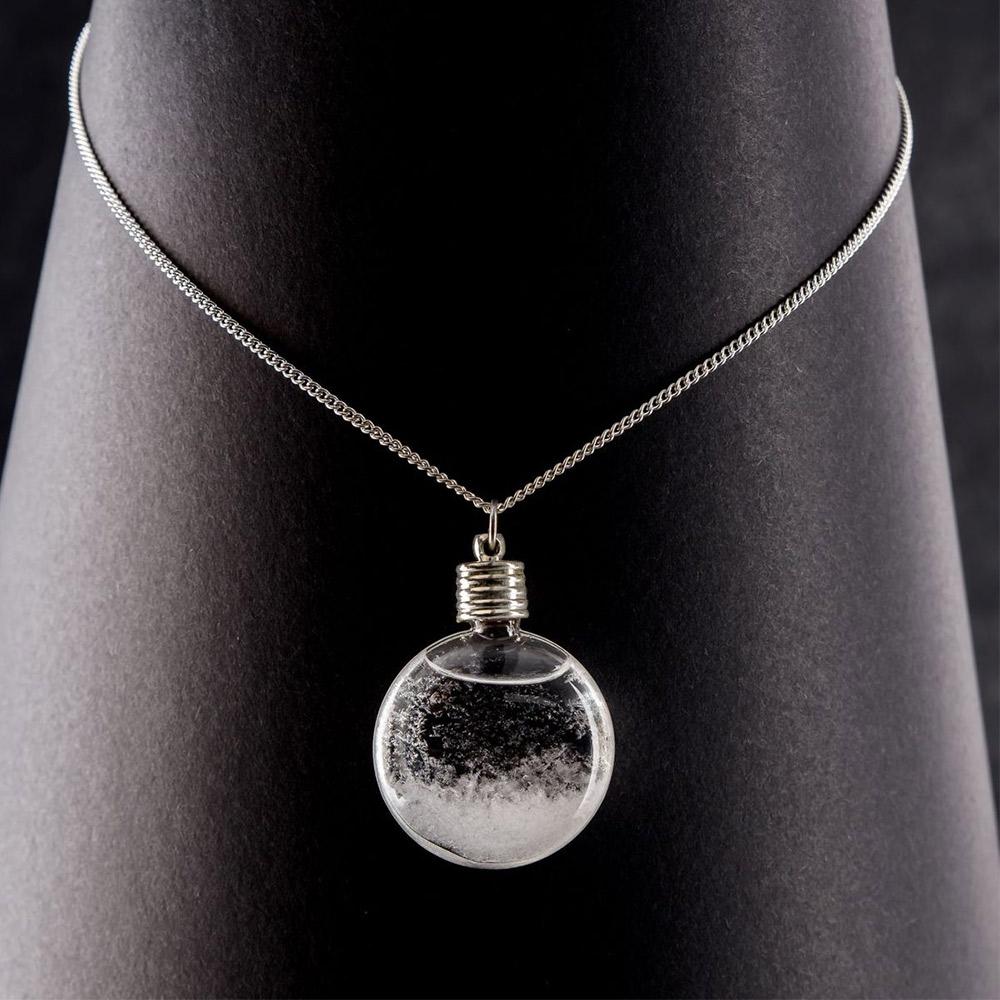 Storm Glass Pendant Necklace $31.99
You'll always know when there's stormy weather ahead thanks to this delicate Storm Glass Necklace!
This statement piece is sure to spark some interest, and once they hear what it's all about you'll have them even more impressed! The crystals in this striking glass pendant change based on the weather conditions. Is the liquid cloudy with delicate little stars? That might mean some rain on the way. Maybe it's looking clear with little stars dotted throughout – today might be a bit nicer for you!
Admiral Robert Fitzroy discovered this way of reading the weather on the Charles Darwin expedition in the 1800's, and it's been used ever since. Now you can wear it for a sweet accessory, or hang it in your home as an impressive yet understated piece of decor. Buy here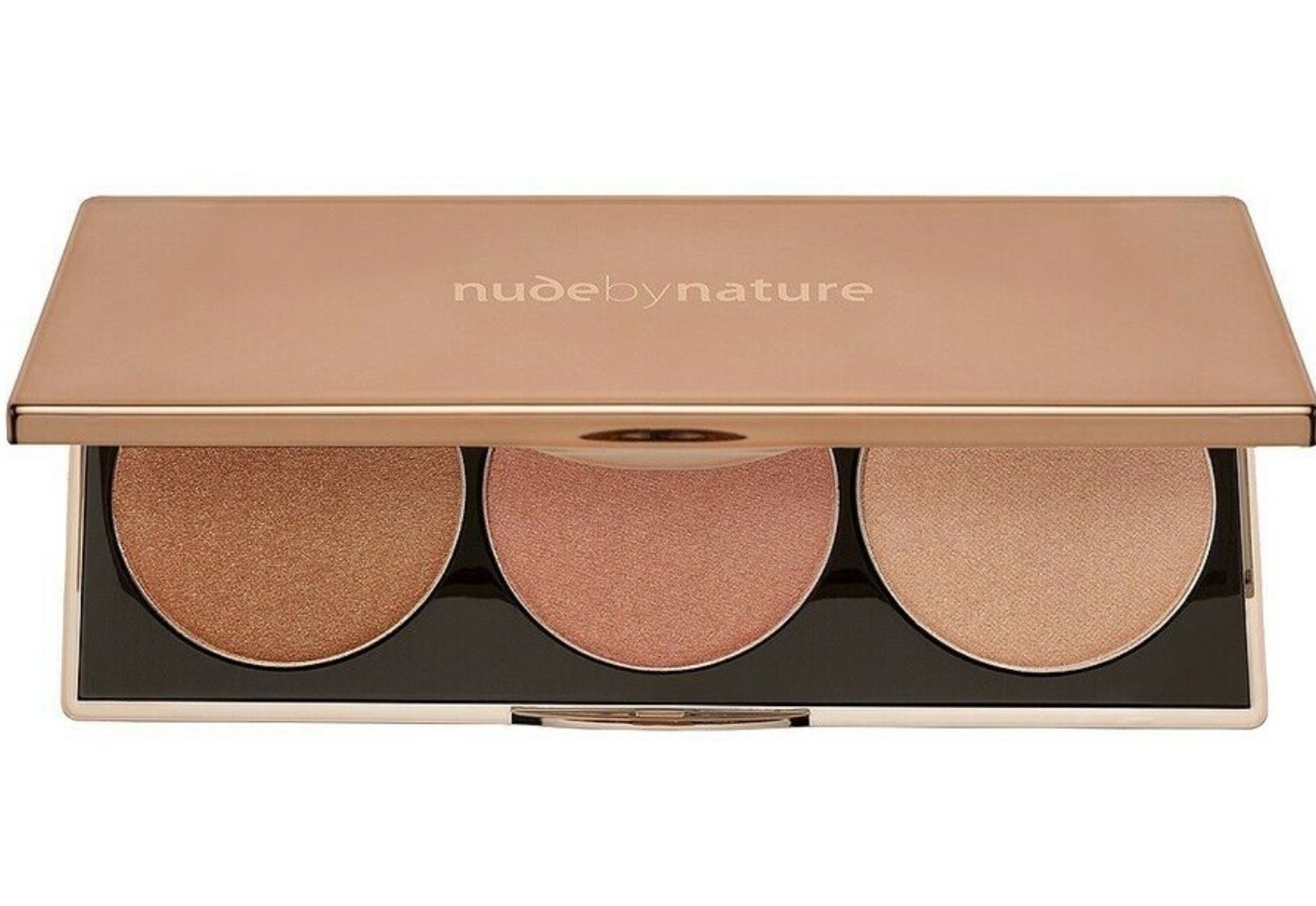 Nude by Nature Highlight Palette Was $39.95 Now $23.97
The perfect palette for easy highlighting of the face. A trio of colours versatility to deliver a natural glow and highlight, with warmth and depth. The 3 luminous shades of the Highlight Palette add dimension, colour and luminosity to emphasise facial features in 3 easy steps. Buy here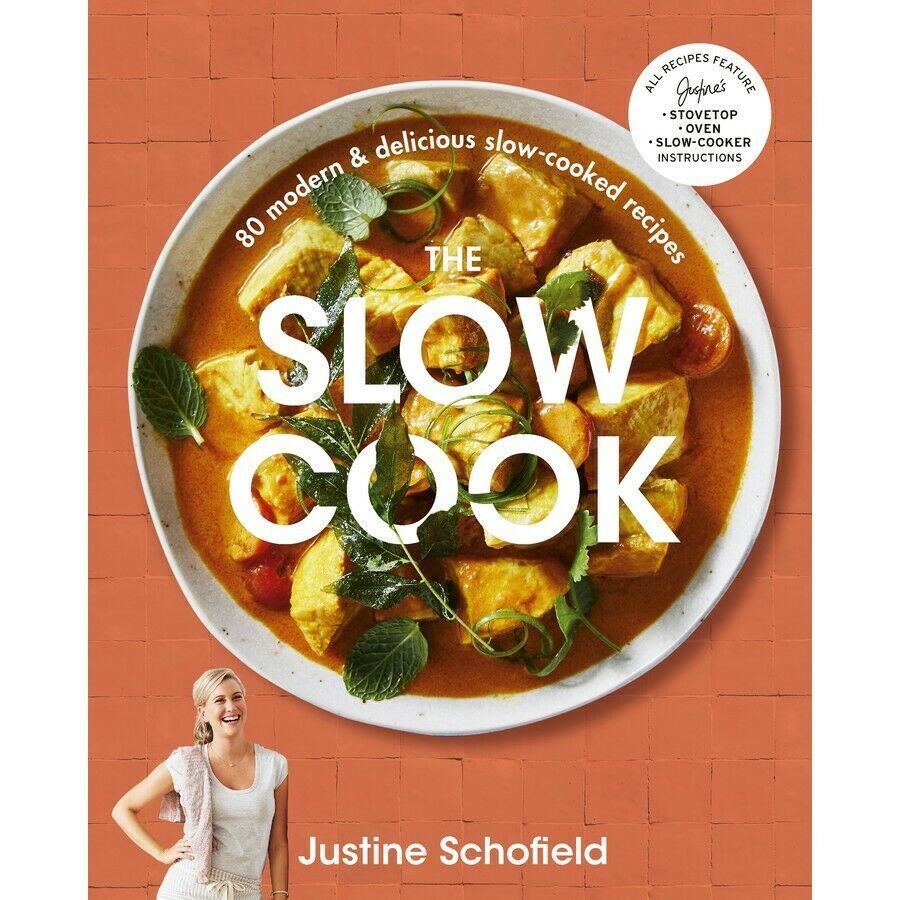 The Slow Cook: 80 Modern & Delicious Slow-cooked Recipes $25
Nothing beats slow cooking when it comes to convenience. With minimal preparation, simple ingredients and just one pot, you can set and forget, then enjoy hearty, wholesome meals every night of the week.
Indulge in the joy of preparing simple, hearty, sustaining meals, with a healthy dose of family favourites in the mix, too. From tagines and tacos to pot roasts, pies and puddings, all recipes include conventional stovetop or oven instructions as well as those for slow-cooker machines. These dishes, even if they're new to you, will give you the warm, fuzzy feeling of having come home. Buy here
Mothers Day Engraved Premium 350ml Wine Glass $21.59
Win Mothers Day this year with the best gift possible. A truely unique gift idea that Mum or Nan will definately love as they put it to good use with a nice glass of red or white.
The design option of your choice will be personalised and professionally laser engraved onto your glasses, packaged and sent to your door step in no time at all. Unique, Easy and Affordable. High quality glasses, stylish gift box and a personalised touch. Buy here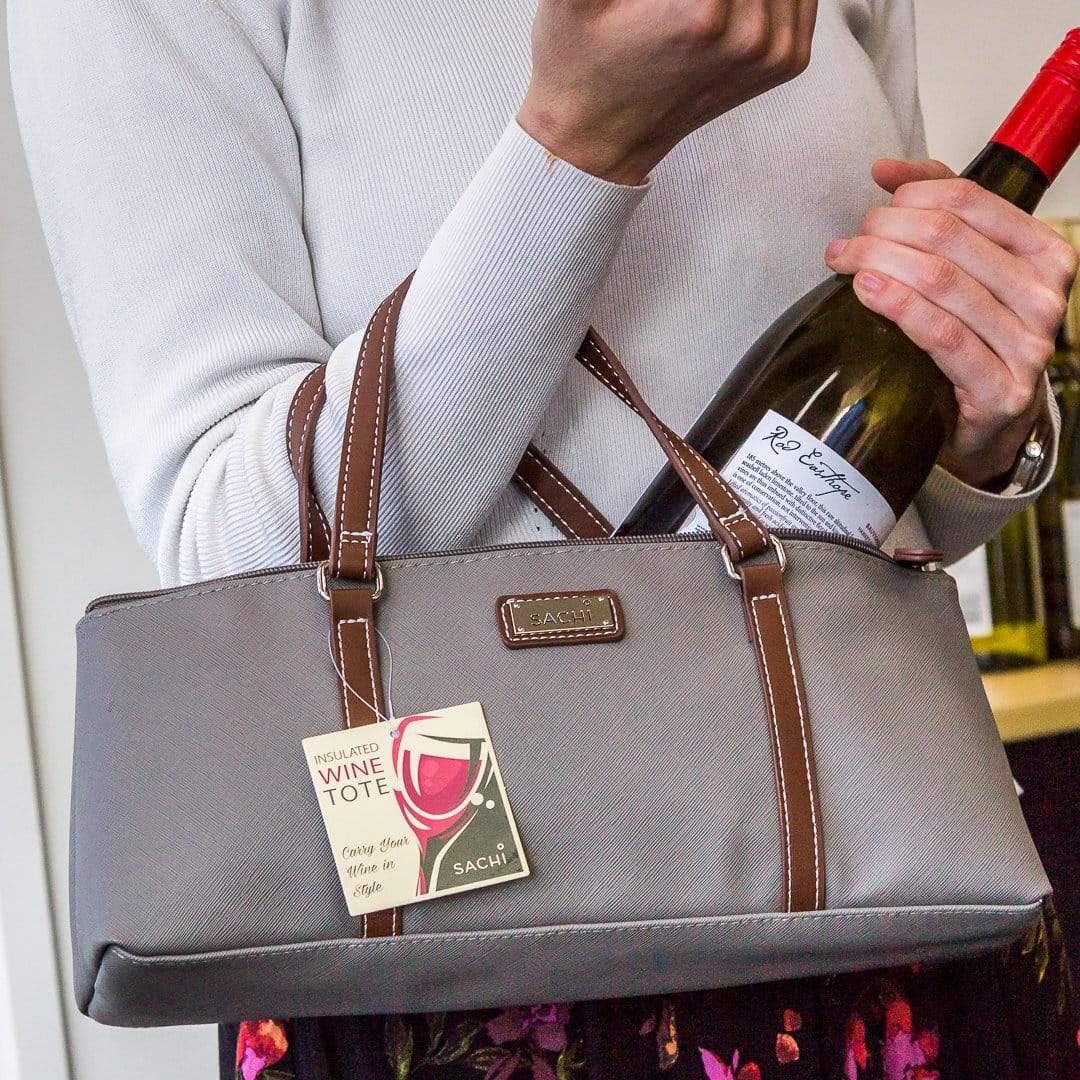 Wine Tote Insulated Wine Bottle Cooler Purse $36.99
Cool camouflaged carry is what we got here for all you wine loving ladies out there. No more gross paper bags and/or having to wait for your wine to cool in the fridge. Just a stylish insulated handbag specifically designed to keep your wine ice-cold and you looking good while you carry it to whatever gathering you must bring wine to.
The durable two-tone taupe outer disguises a 100% waterproof insulated inner. Slide your bottle of wine inside – and add a little ice too to keep it super-cool – then zip it up tight and off you trot. The comfortable carry handles making toting your tipple as easy as polishing off a bottle of Bordeaux. Buy here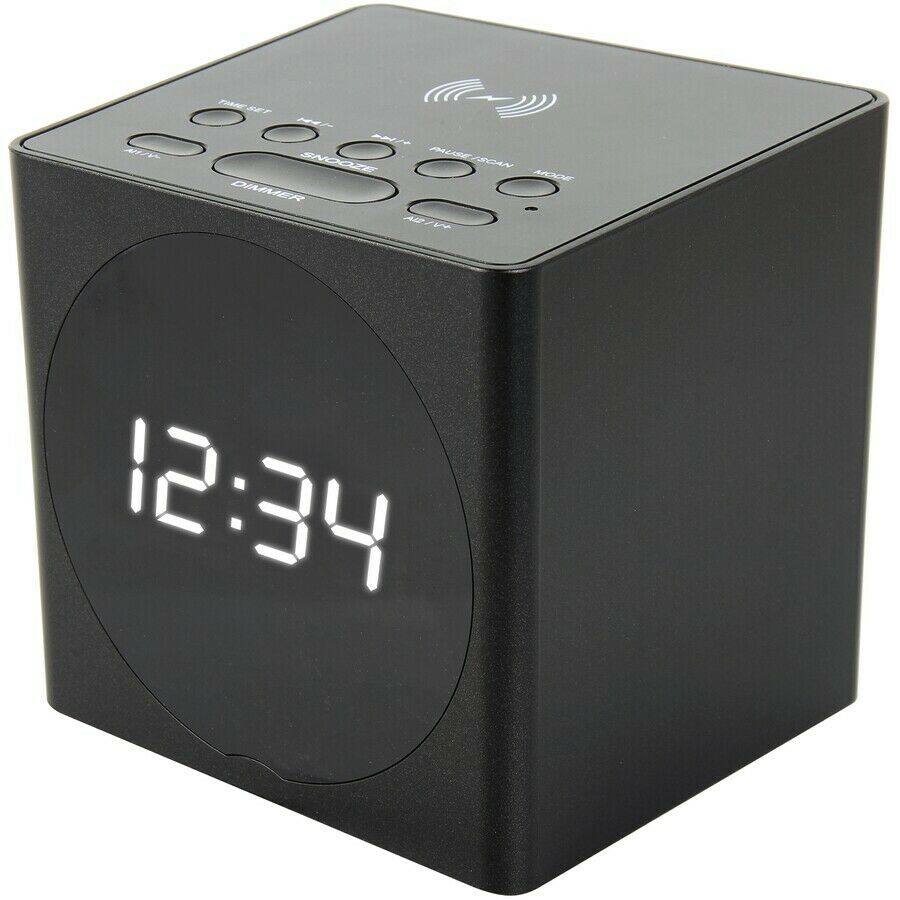 Liquid Ears Dual Alarm Clock Radio with 5W Wireless Charger Was $59 Now $44.25
Start the day on the right foot with a feature packed Liquid Ears alarm clock that wakes you up, charges your phone, and streams audio wirelessly, playing all your favourite tunes as you get ready for the day. This Liquid Ears alarm clock has the ability to charge your portable devices via USB or wirelessly and a dual alarm that you can wake to FM radio or a buzzer. Perfect for keeping on a shelf in your workspace or next to your bed at home for easy access. Buy here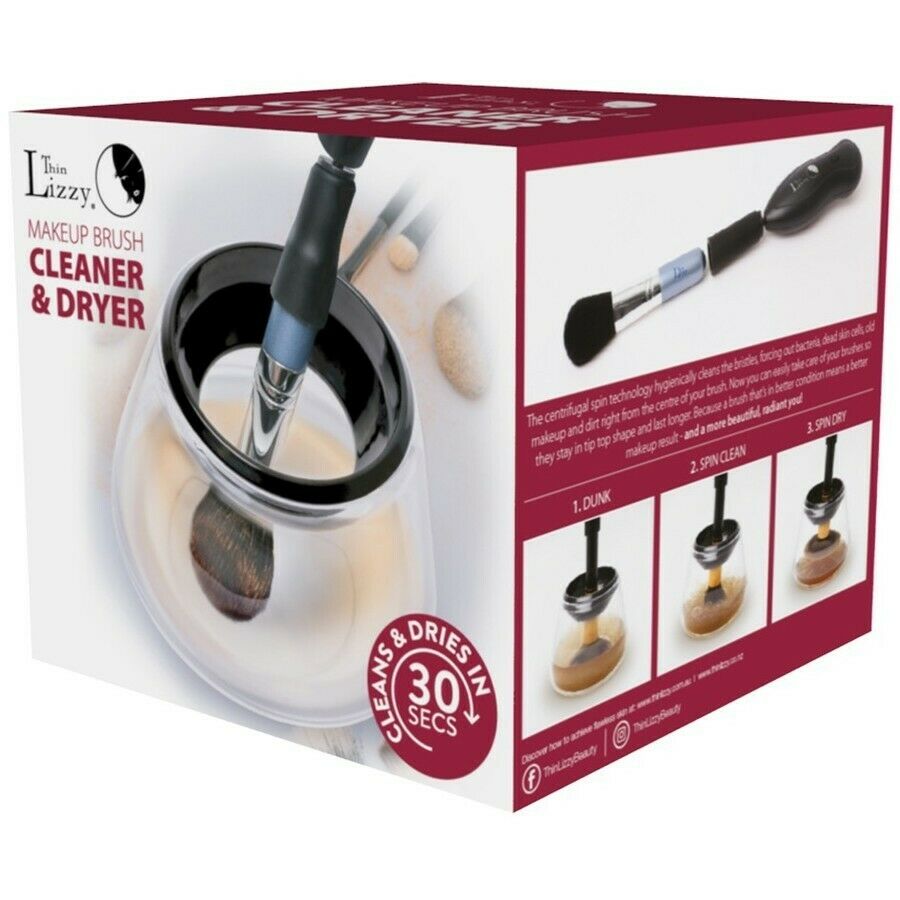 Thin Lizzy Makeup Brush Dryer & Cleaner Was $39.95 Now $19.97
Keep your makeup brushes hygienic and ready for use with the Thin Lizzy Makeup Brush Dryer & Cleaner. Featuring centrifugal spin technology, it forces bacteria, dead skin cells, old makeup and dirt right from the centre of your brush for a sparkling clean result. Simply dunk the brush, spin it clean and then spin it dry – it couldn't be easier! Buy here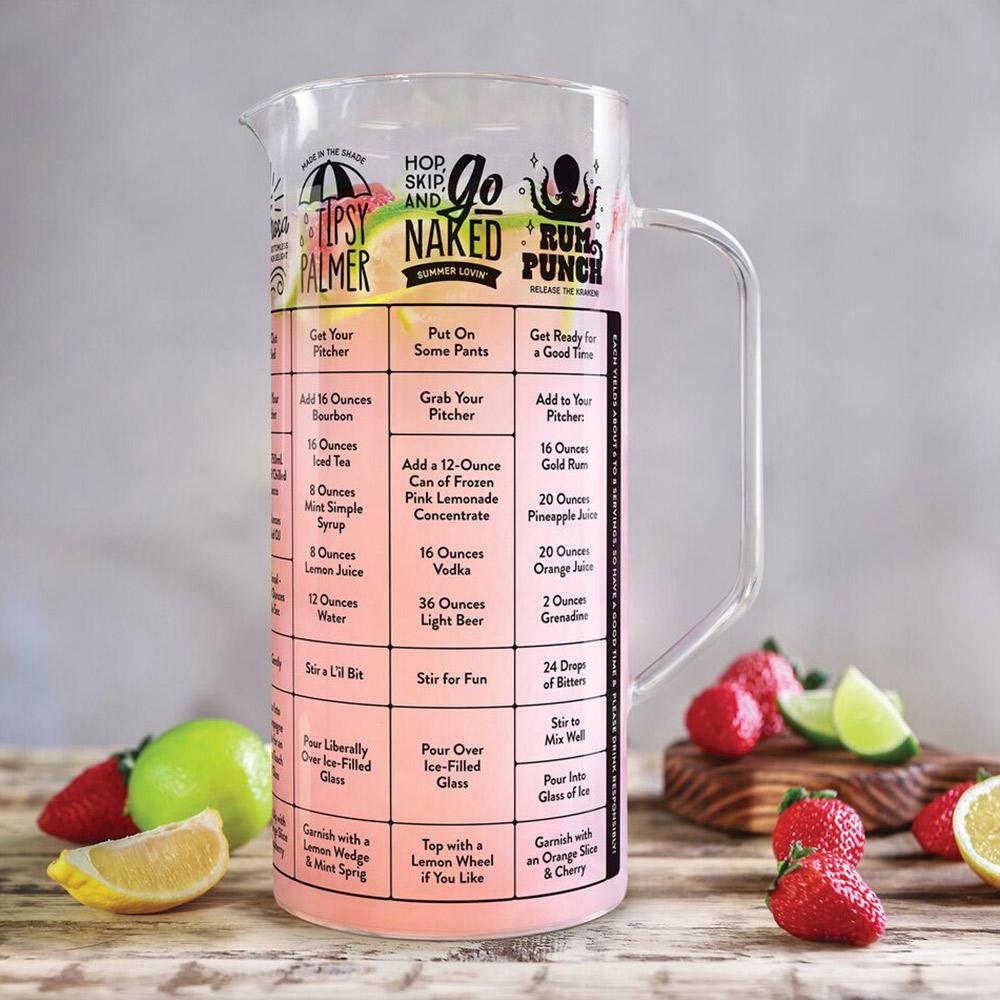 Good Measure Cocktail Recipe Pitcher Jug $39.99
Your friends will be ultra impressed when you whip out a nice big jug of delicious, pleasantly alcoholic cocktail. They'll be less impressed when you pull out a straw and down the whole thing yourself, but hey – at least you'll have a great time!
Whether you use it to share or for your own purposes, this cocktail pitcher is sure to get a workout! There's 8 cocktail recipes printed around the sides like the Salty Dog, Summer Sangria, Tipsy Palmer and plenty more, so no prior knowledge is required. It holds over two litres, so you won't run dry any time soon! Buy here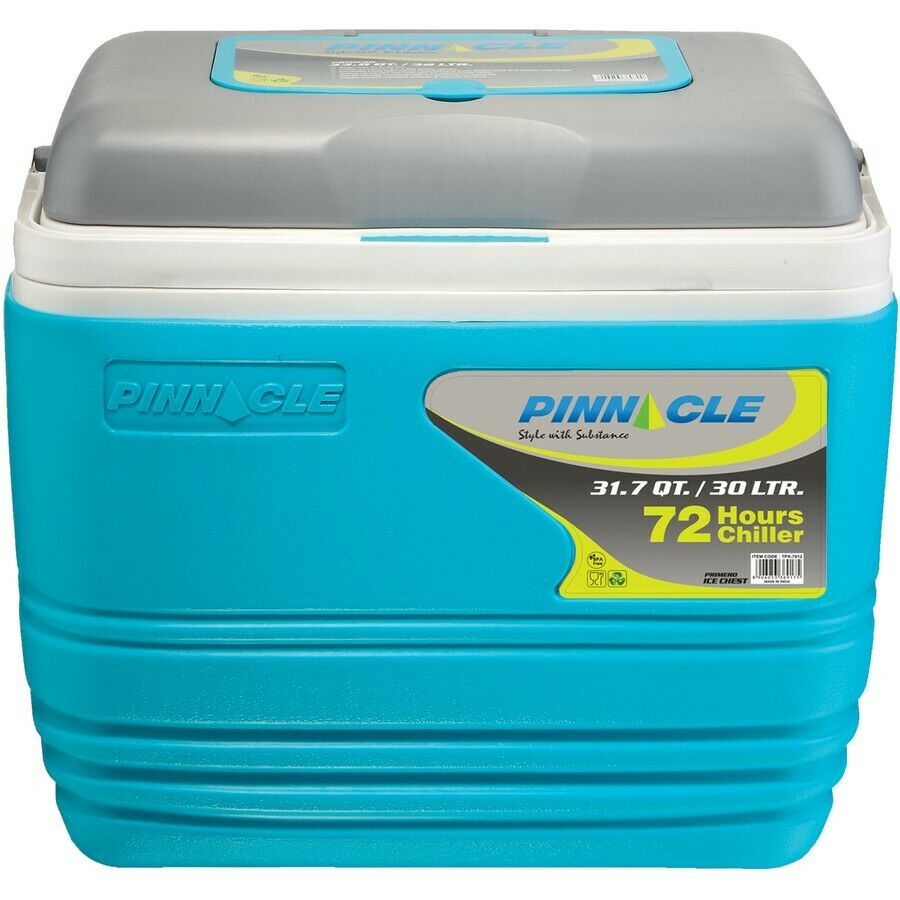 Pinnacle Primero Cooler Box 30L – Blue. Ice Box $29
Keep your drinks cool on the go with the Pinnacle Primero Cooler Box 30L. This cooler box features an insulated body with 20mm polyurethane foam to help keep cool for up to 72 hours. Buy. here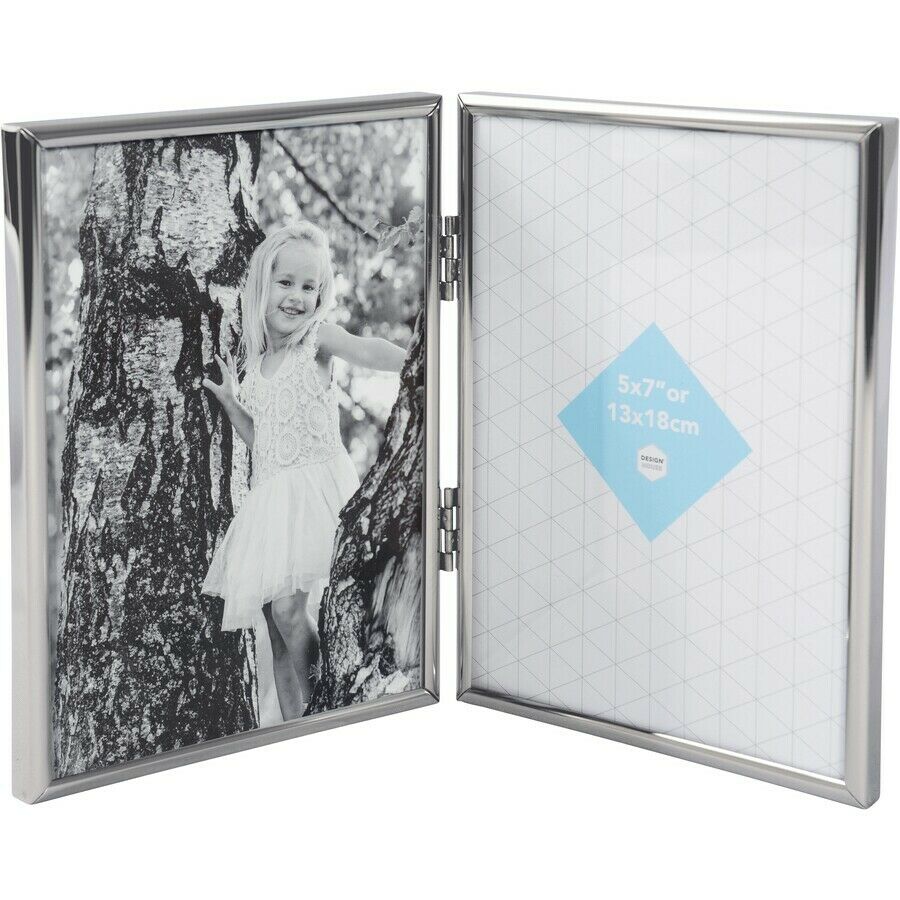 Design House Amelia 5×7″ Double Vertical Photo Frame – Silver Was $17 Now $11.90
Display your favourite memories with the Design House Amelia 4×6″ Double Vertical Photo Frame. Mix and match with the rest of the Imagine range to create a unique gallery that's all your own. Buy here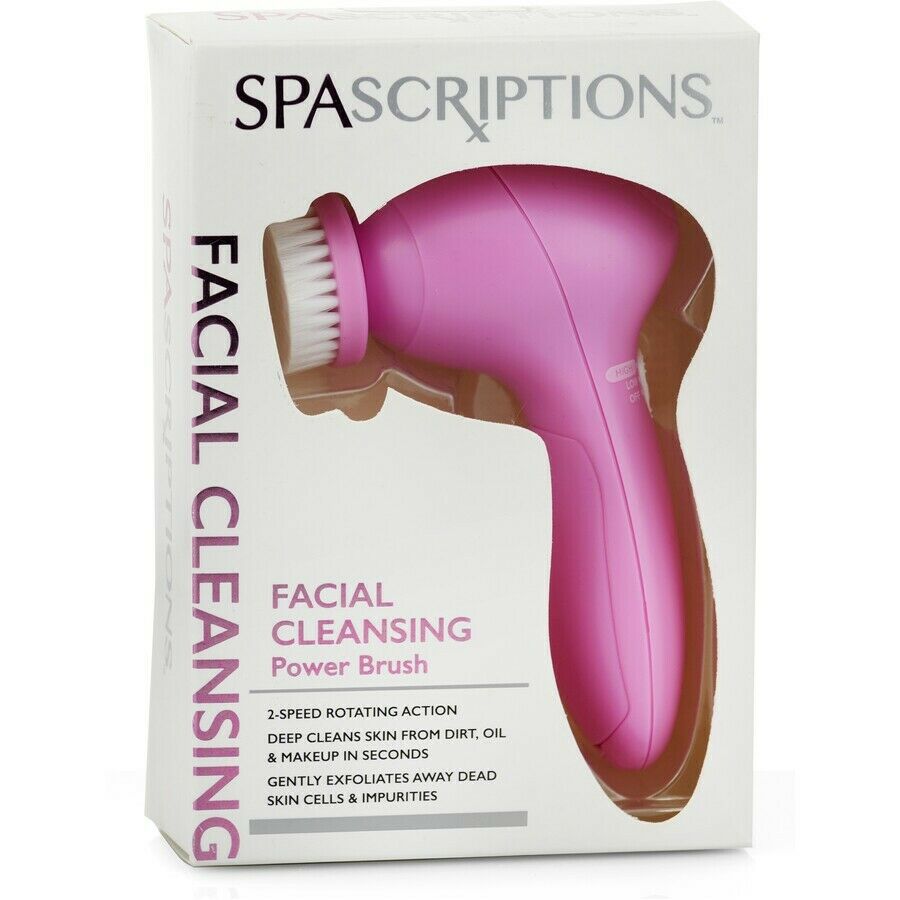 Spascriptions Facial Cleansing Power Brush Was $20 Now $14
Deep cleanse and exfoliate skin in seconds with the rotating bristles on our Facial Cleansing Power Brush. The gentle bristles penetrate deep into the skin to thoroughly cleanse dirt, oil and makeup 85% more effectively than cleansing by hand. Buy here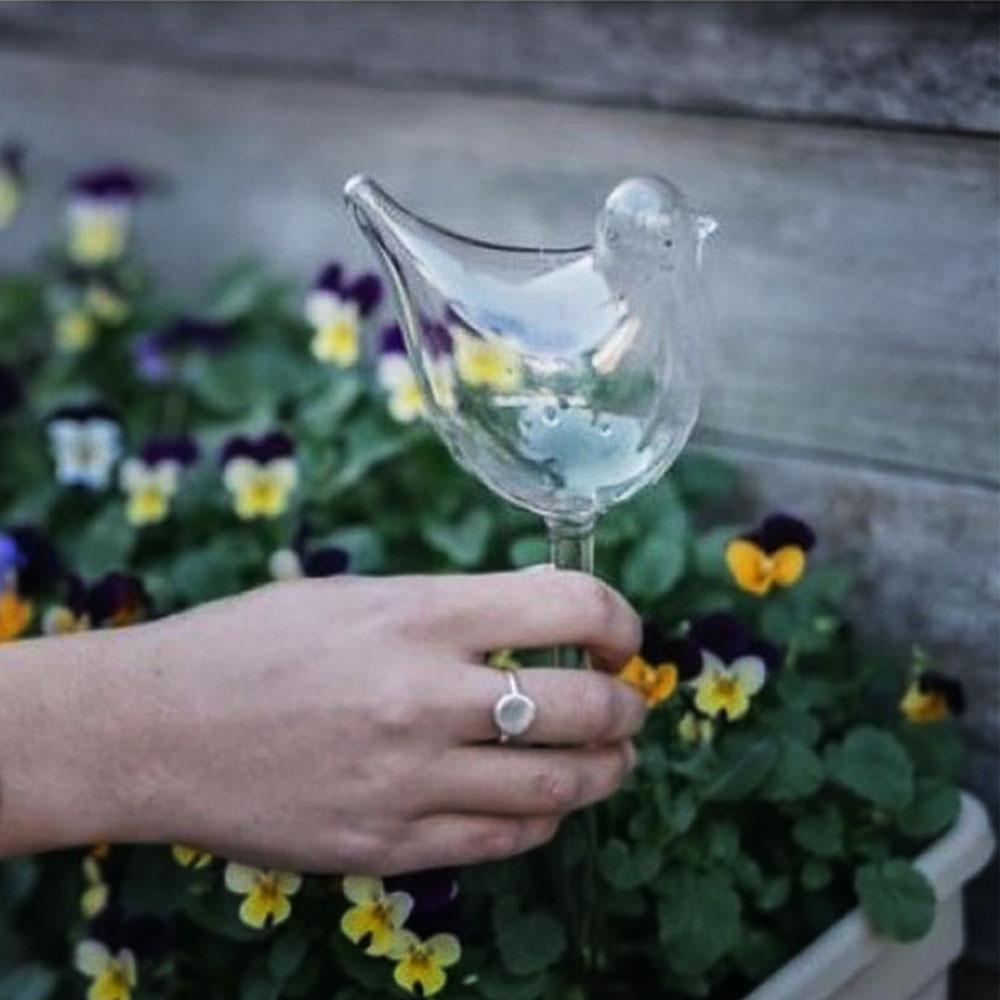 Bird Bubble Plant Water Feeder $16.99
Plant murderers are everywhere: walking our streets, breathing our air, killing our greenery. They take in potted plants with the best of intentions, but before you know it the brown withered carcass of their victim lay tossed at the bottom of the green waste bin. Dead.
If you know someone who fits this description, then this chirpy bird is here to help! Simply fill with water and slip the Bird Plant Water Feeder into any potted plant. The design allows the plant to absorb as much or as little water as it needs, so your plant is always perfectly hydrated.
Ideal for apartment dwellers, people who travel frequently, and anyone who's guilty of murdering plants! Buy here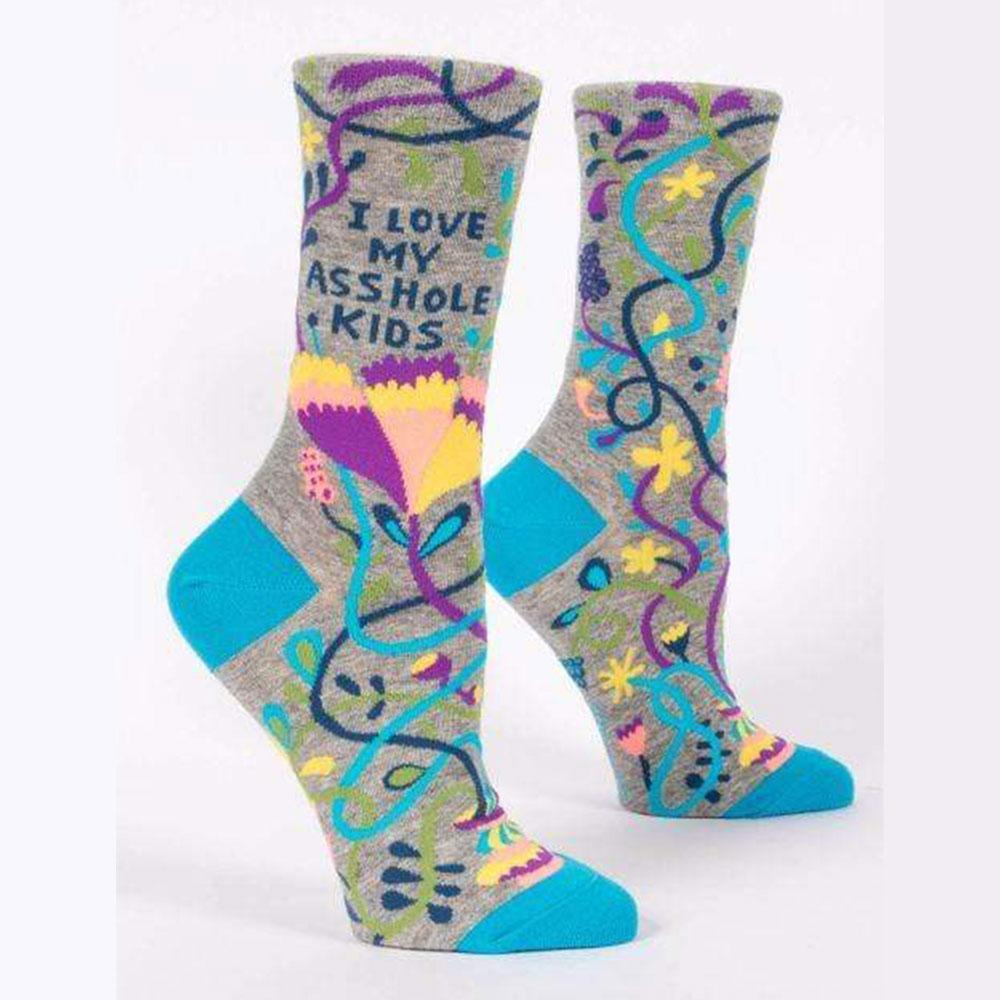 I Love My sshole Kids Socks $19.99
They're your precious angels. The reason you get up in the morning and the light that gets you through the day…
But they can also be giant assholes.
Tell your kids you love them even when they're a pain in the ass with these colourful (and a little crass) crew cut socks.
The comfy combed cotton will go soft on you even when the kids won't. And hopefully the pretty patterns will distract the little ones from your true feelings… Buy here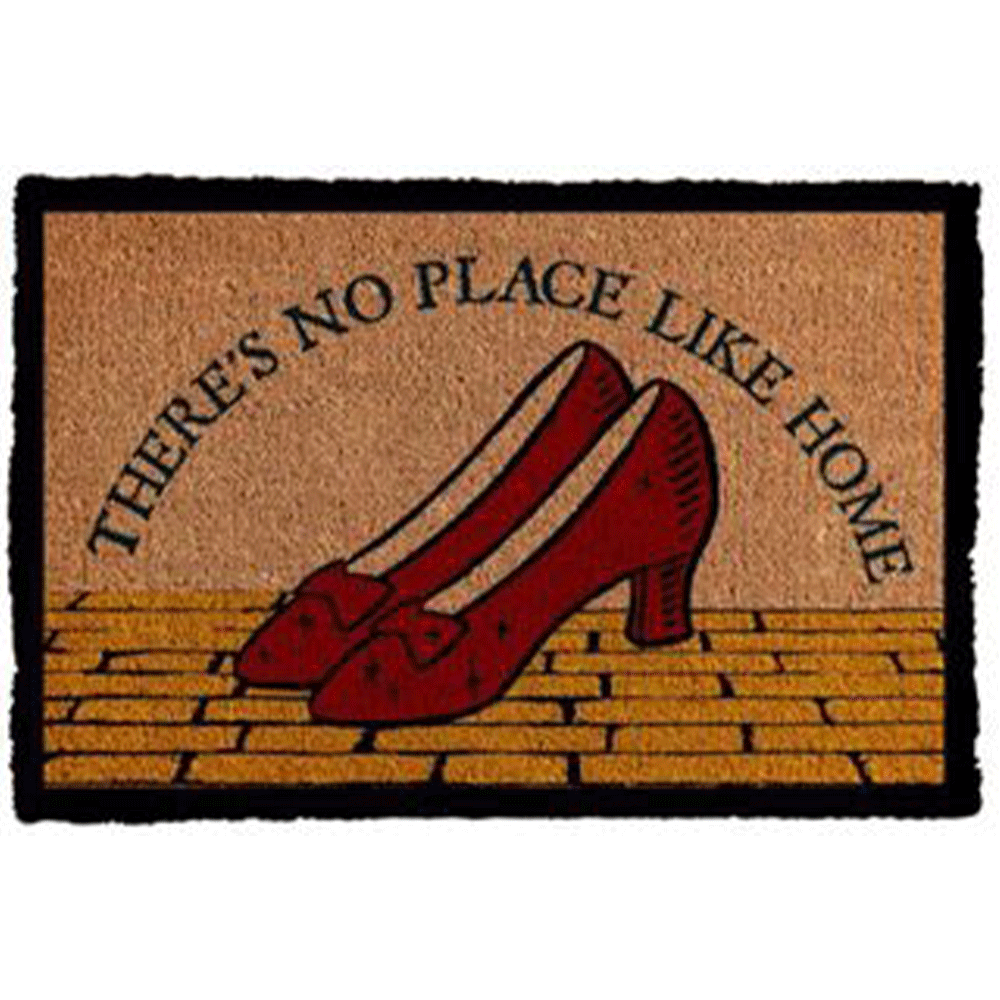 Wizard of Oz No Place Like Home Door Mat $29.99
This doormat is the perfect salve for nostalgic souls. It's got those famous red shoes and a yellow brick road that will take you exactly where you want to go – home! Buy here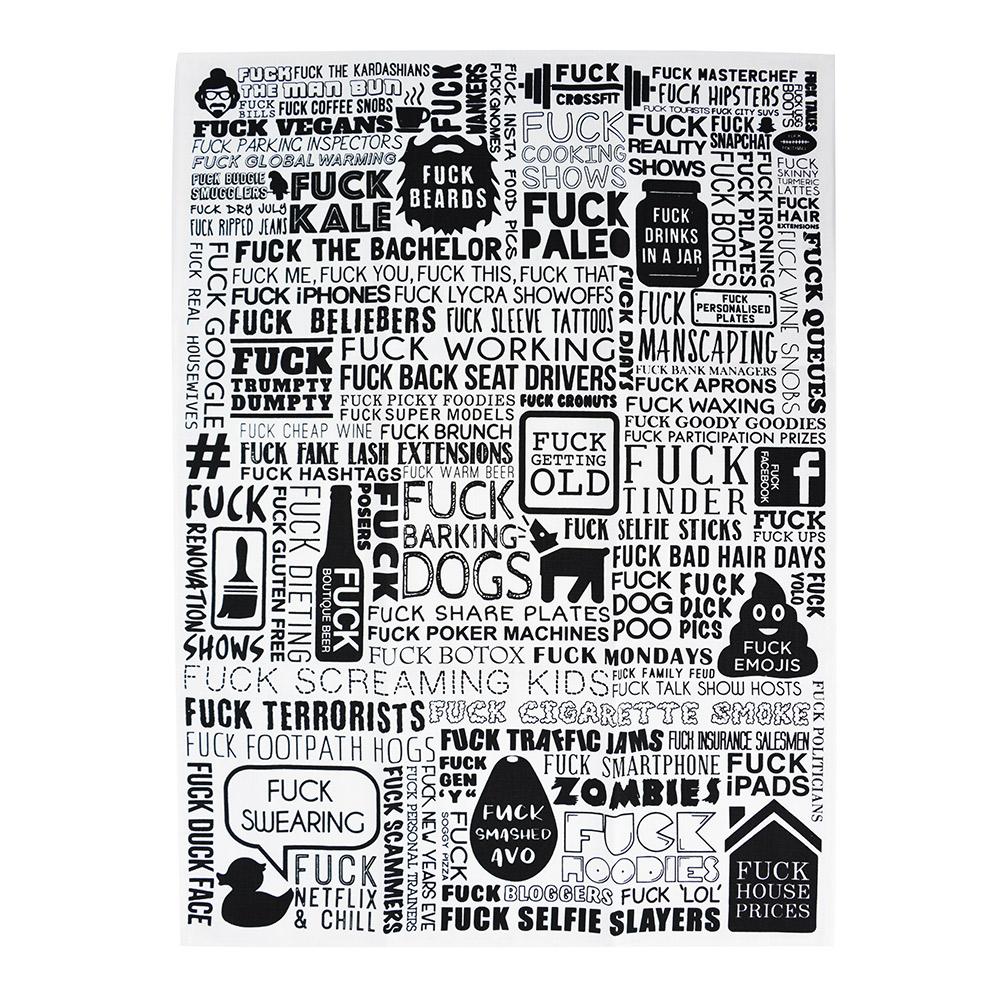 The F Word Tea Towel $16.99
Just because you're busy in the kitchen cooking or cleaning does NOT mean you're enjoying yourself.
Exhibit your frustrations proudly with this very cheeky and quite rude 100% cotton tea towel! And like real life, this isn't just about the kitchen. Once they get you on a roll, it's all coming out! This tea towel covers diets, celebrities, fashion trends, terrorists and a whole lot more. Buy here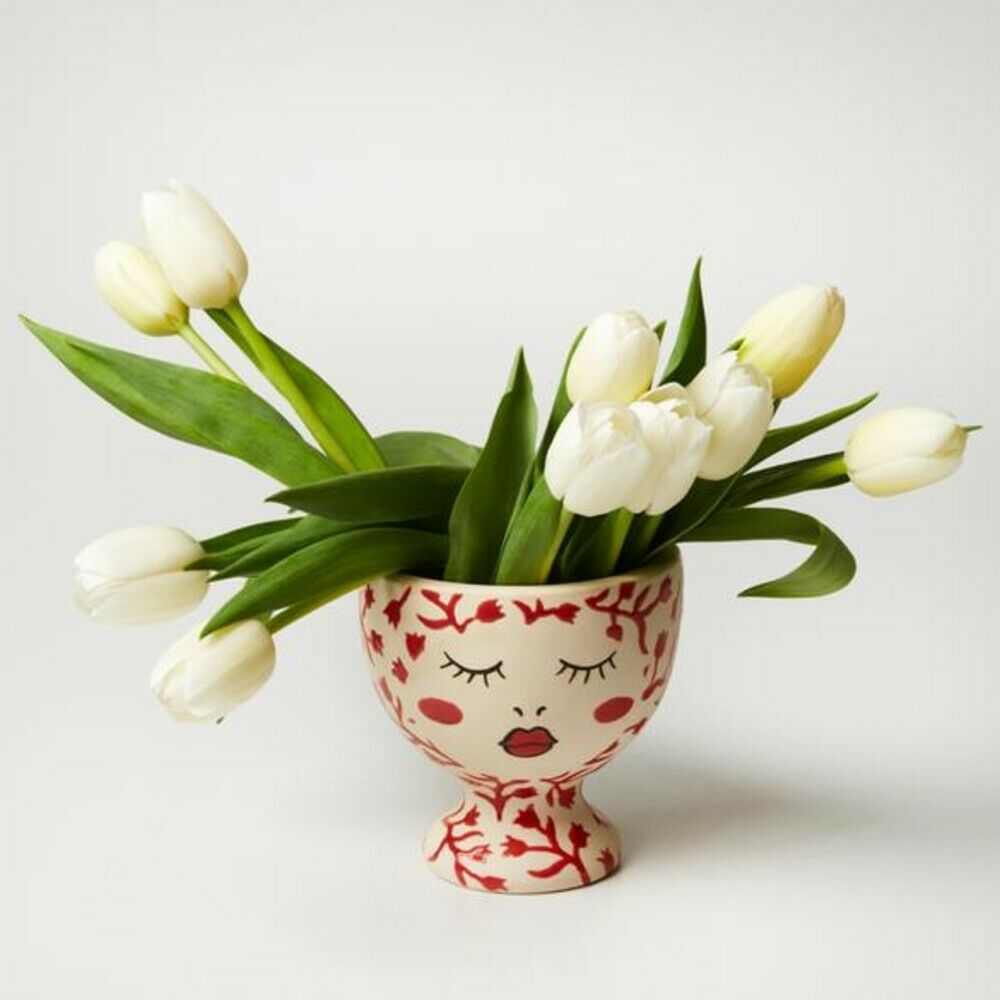 Jones & Co Alyssa Vase Red $36
Met Alyssa! A gorgeous face vase handmaded and handpainted that can be used as a pot plant or decorative piece for your home. Alyssa will add just the right touch to your space! Buy here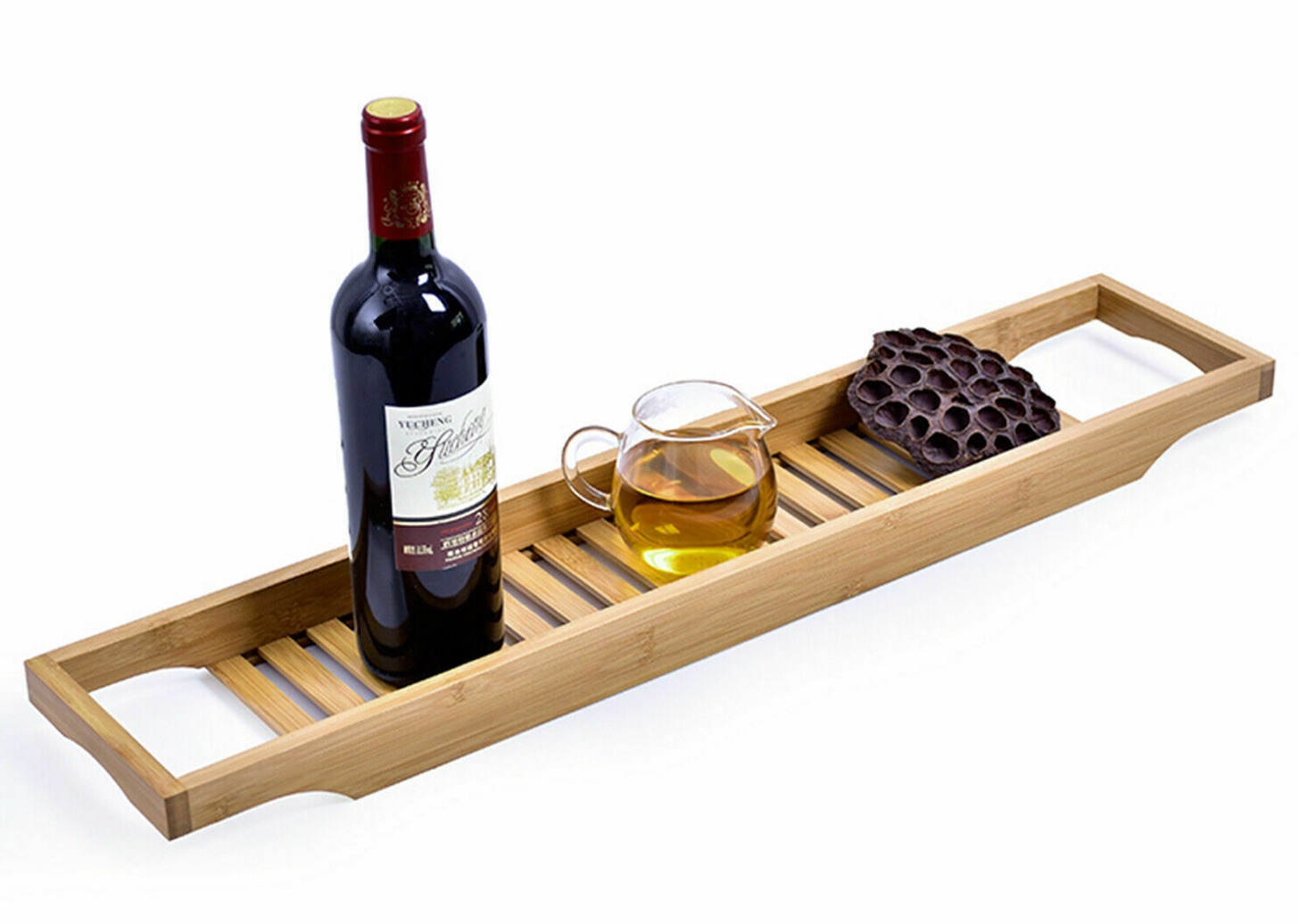 Bathroom Bamboo Bath Caddy Was $59 Now $24.99
This bamboo bath caddy set is great for when you are enjoying a nice relaxing bath It can hold items such as toiletries, phones, a glass of wine or a nice brew making them easily accessible while in total comfort.The bath caddy is made from a natural eco-friendly bamboo and fits neatly on the edges of the bath, featuring a grated shelf design to allow for easy drainage. Buy here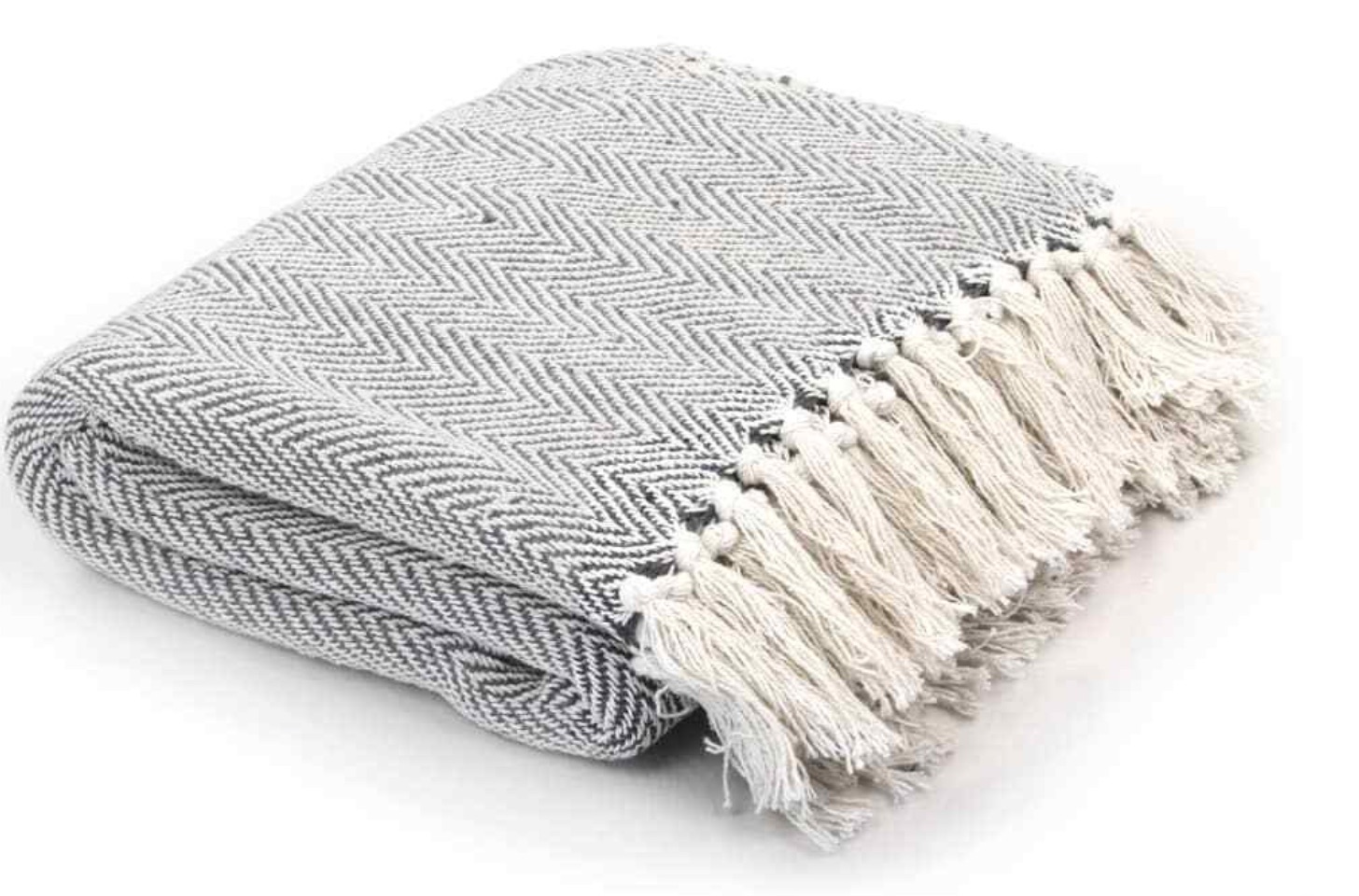 Cotton Herringbone Soft Plaid Blanket $32.95
Drape the throw over a chair, the armrest of a sofa or your bed, and it will instantly add a relaxing atmosphere to your interior. The plaid is made of eco-friendly recycled cotton and is soft to the touch. With a trendy design and tassels, this plaid blanket will be a perfect choice to add some extra colour, texture and warmth to your interior. The blanket is washable at up to 40℃.Buy here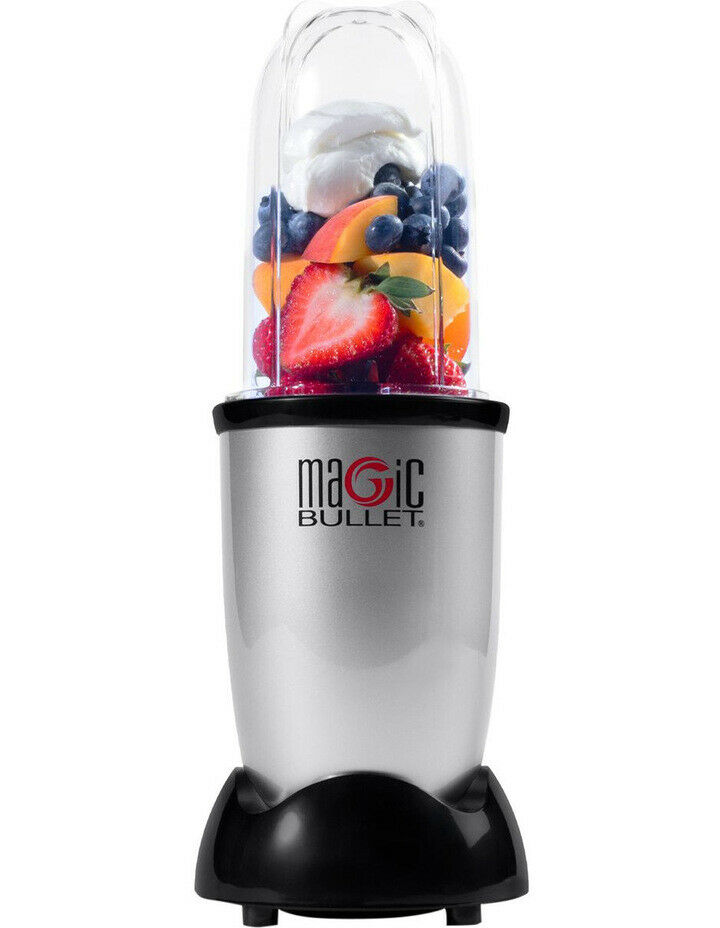 Magic Bullet Bullet To Go Personal Blender Silver MBR-0307 $49.95
Quick, easy, fun. The Magic Bullet To Go is a little blender with big possibilities. Chops, Dices, Grates, Grinds, Blends & Juices – The Magic Bullet is the most versatile tool in the kitchen.
Buy here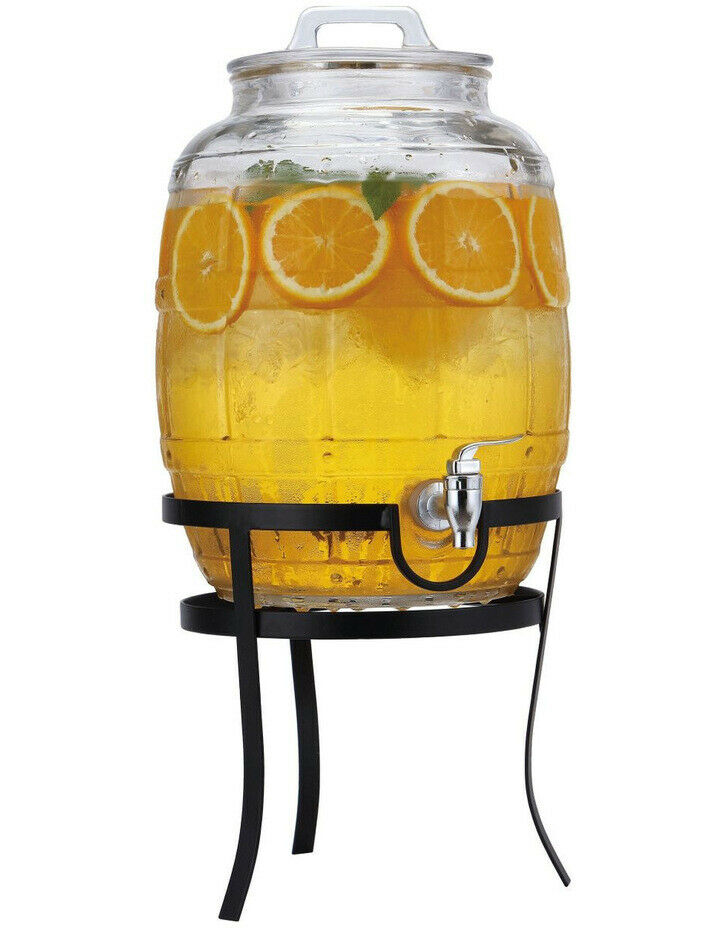 Maxwell & Williams Barrel Drink Dispenser with Stand 10L Gift Boxed $39.97
This drinks dispenser will have you all set for the entertaining season. Designed in a barrel shape, the dispenser comes with a sleek black metal stand and easy to clean removable tap. Simply fill with your favourite juice, punch or flavoured water and enjoy for many occasions to come.
Buy here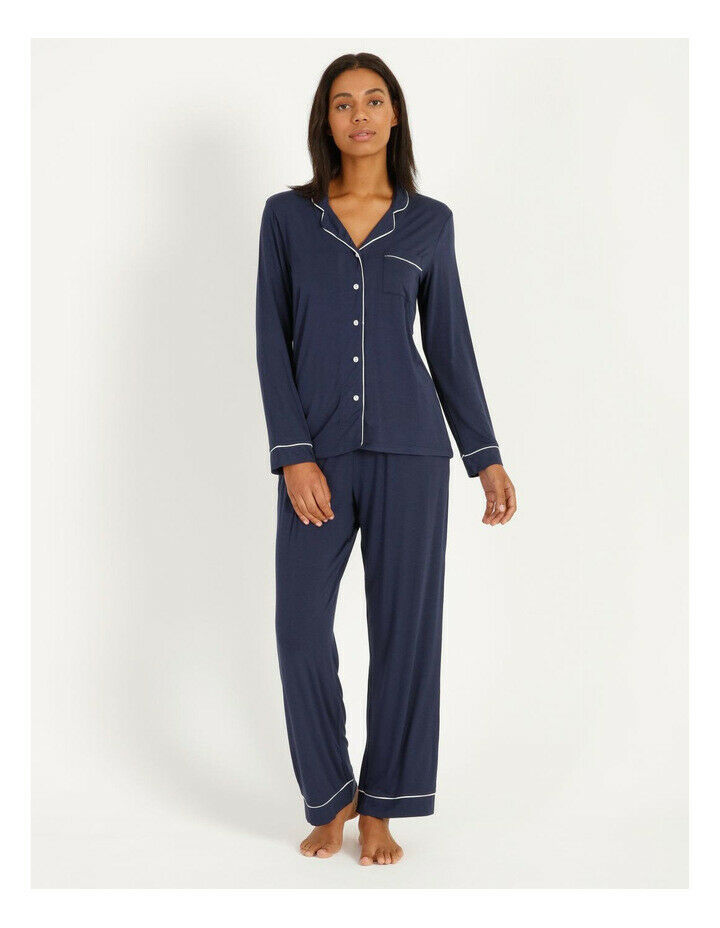 Chloe & Lola Bamboo Long Sleeve PJ Set Was $59.95 Now $44.96
Lapel pocket
Button up front
Comfortable fit
Elasticated waistband
Set includes long sleeved shirt and full length pant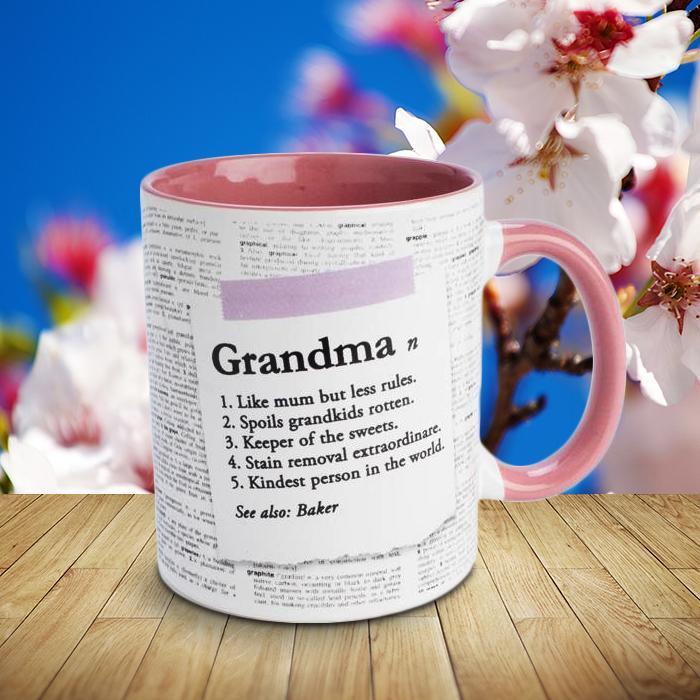 Definition of Grandma Coffee Mug $14.99
Give your Grandma a useful and thoughtful gift to show her how much you care. Gift her our Definition of Grandma Coffee Mug.
Beautifully gift boxed, the Definition of Grandma  Coffee Mug is a grand gift for the lady who spoils you like no other.Buy here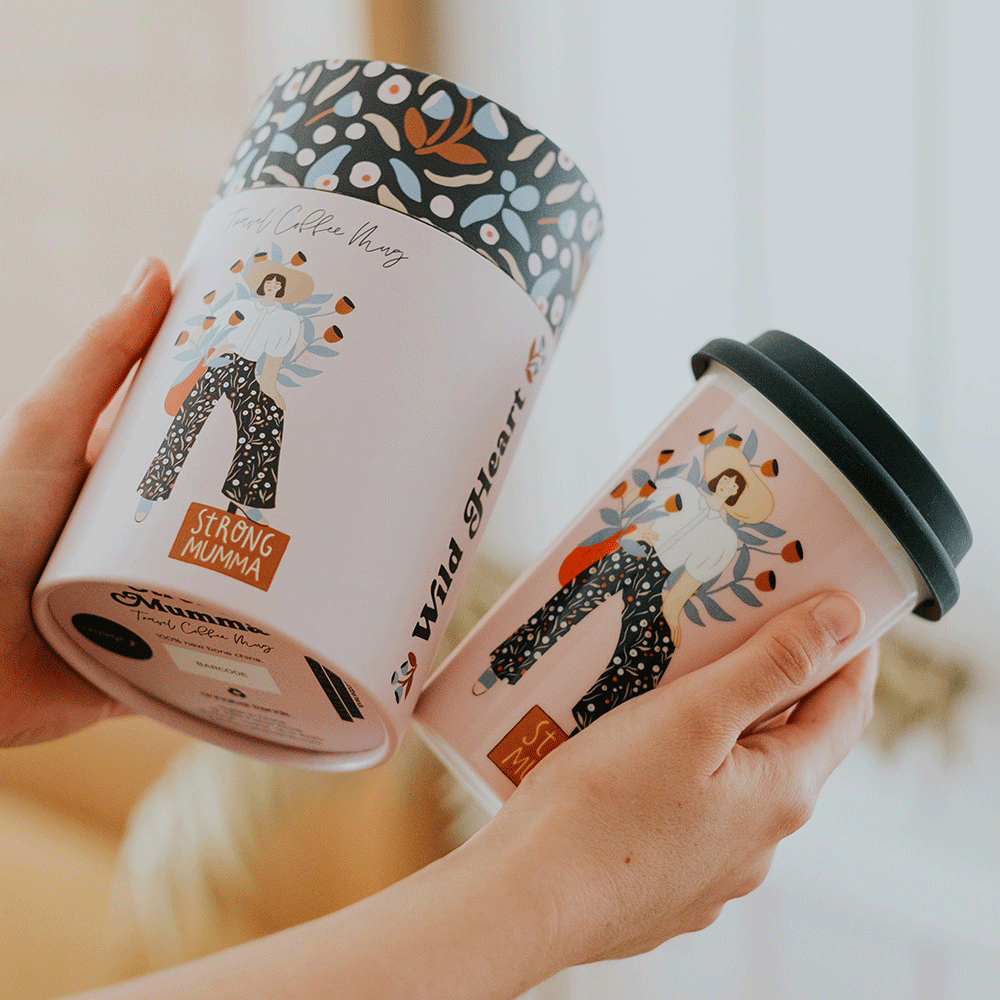 Ceramic Strong Mumma travel Coffee Mug $17.99
This awesome travel mug features incredible artwork from a local Aussie artistcelebrating our beautiful mothers!
Mum is busy enough without more washing, right?! And we all know how likely she is to get busy and forget about her cuppa… Luckily, this cup is made from 100% bone china, which means it's safe for the microwave and dishwasher.
It comes with a navy silicone lid so she can take it on the road while she's running errands. Maybe you could add a little extra love on Mother's Day or her birthday by filling it with a cuppa from her favourite cafe!
It comes in a sweet gift box with matching colours and illustrations, ready to gift to your favourite lady. Buy here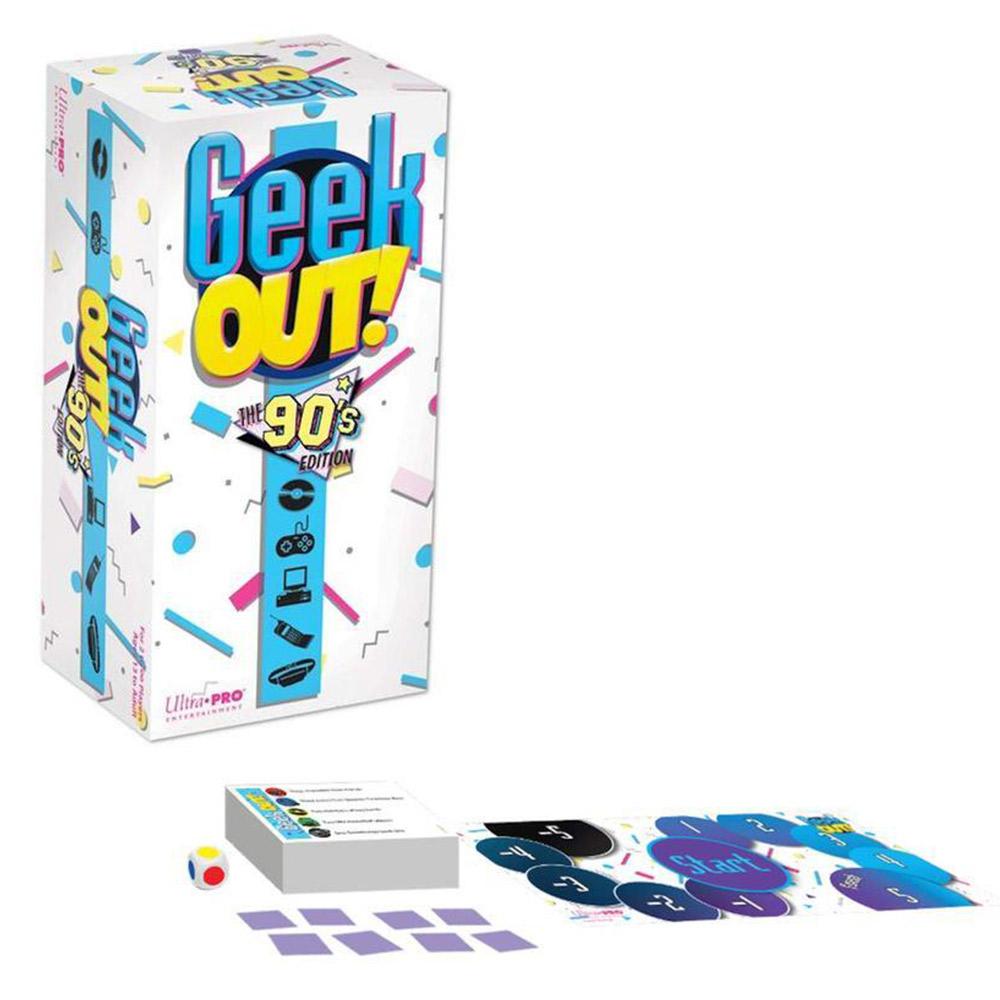 Geek Out – The 90's Edition $24.99
Are you nostalgic for a time gone by? A time of boy bands and butterfly clips, or Goosebumps and Babysitters Clubs, or floppy discs and Friends.
But are you the MOST nostalgic? Now you can put your 90s knowledge to the test with this awesome board game. Simply roll the dice to reveal your topic. If your friends think they can name even more than the card requires, they'll try to outbid you for it.
If you can name enough of the category – congrats! You move one step closer to the title of ultimate 90s genius! Buy here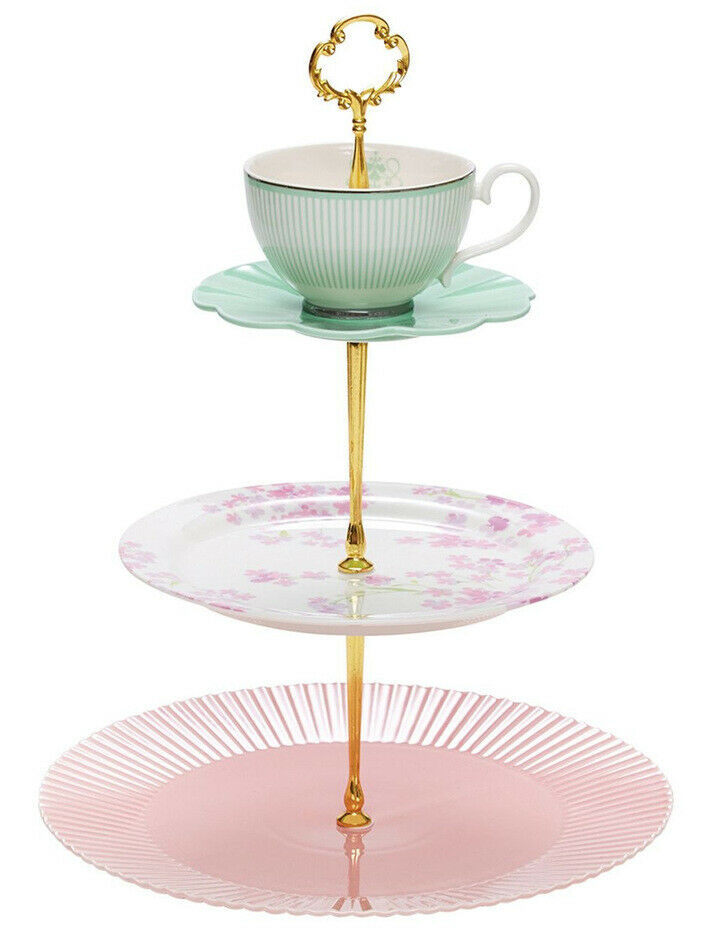 Salt&Pepper Eclectic Cake Stand – 3 Tier Was $59.95 Now $29.97
Create a unique and Decorative high tea setting with the Salt&Pepper ECLECTIC 3 tier Cake Stand. The cake stand features a vintage shape and graphic detailing. Mix and match patterns and colour using pieces from the rest of the ECLECTIC range for a modern take on the high tea event. Salt&Pepper is Fashion For Your Home. Buy here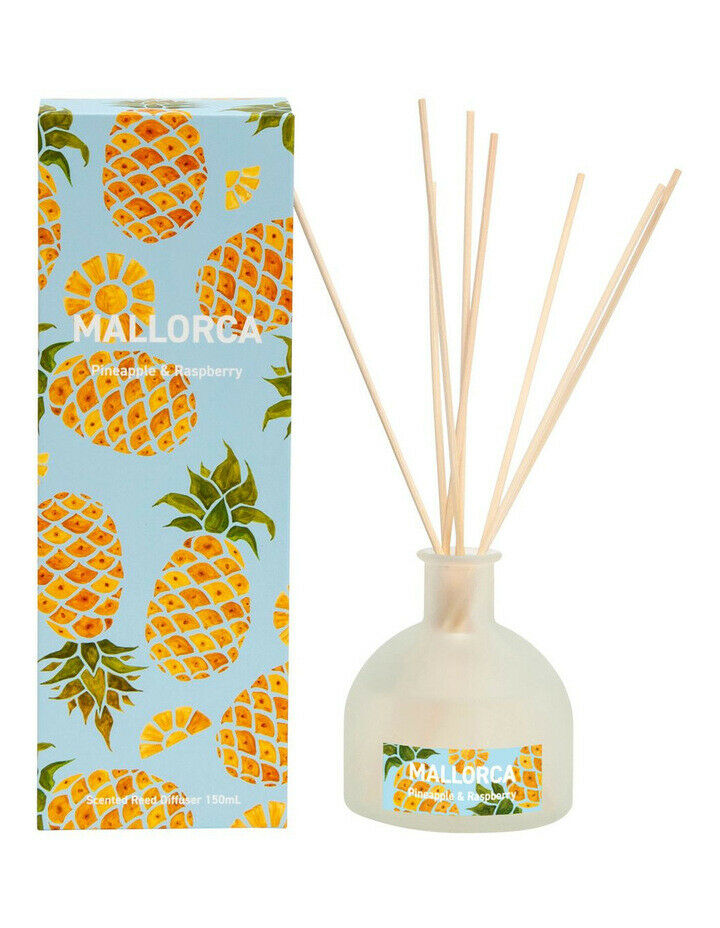 Vue Mallorca Diffuser 150ml $29.95
A captivating blend of pineapple and raspberry European essential oils fill this beautiful frosted glass vessel. Buy here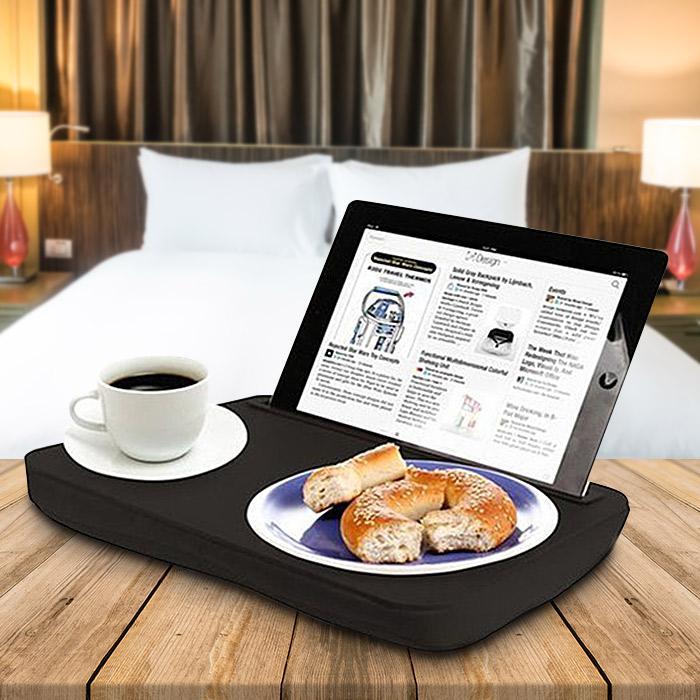 iBed Tablet Lap Desk by Kikkerland $22.99
This light-weight and ergonomically designed Kikkerland iBED Lap Desk is your answer to comfy use of your tablet, e-reader or yee old paperback. With a roomy non-slip surface for your snacks and bevvies and a sturdy micro bead cushion bottom, just pop your book or tablet into the slot and you're ready to go.
Whether you're on a plane, waiting for a train, on the couch or snug in bed, you're all set with the Kikkerland iBED! Buy here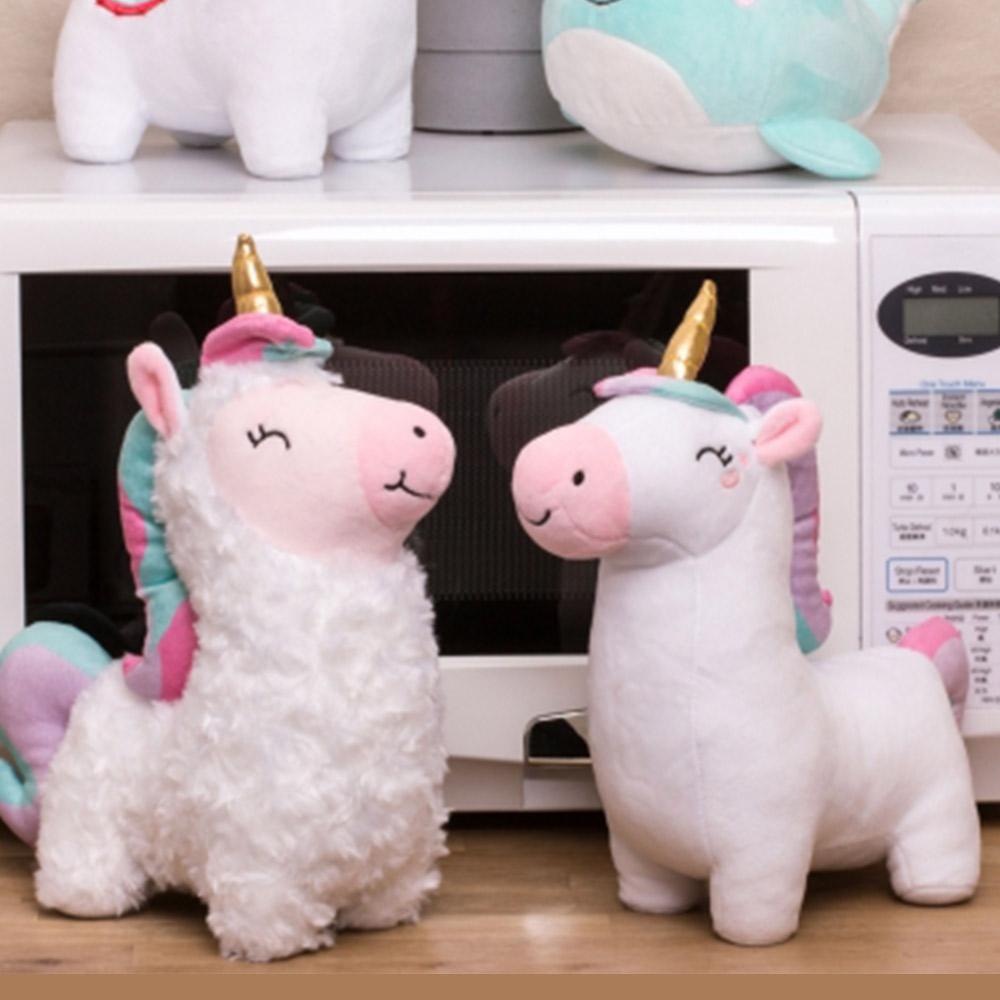 Microwaveable Plush Toy Unicorn or Llamacorn $29.99
Just pop the cuddly plush toy in the microwave for up to 2 minutes to make her nice & toasty warm. She's a great toy for unicorn lovers year round, but she brings extra special warmth on cold nights.
Choose from the magical unicorn, with smooth white fur and a little pink nose, or the unique llamacorn, a hybrid of a llama and a unicorn with fluffy white curls and a pink face. Buy here
All prices are correct at time of publishing.
Disclosure: this article contains affiliate links. This means that should you make a purchase, we may receive a small commission at no extra cost you.