Dermatologists Warn Against Using Lube As A Face Primer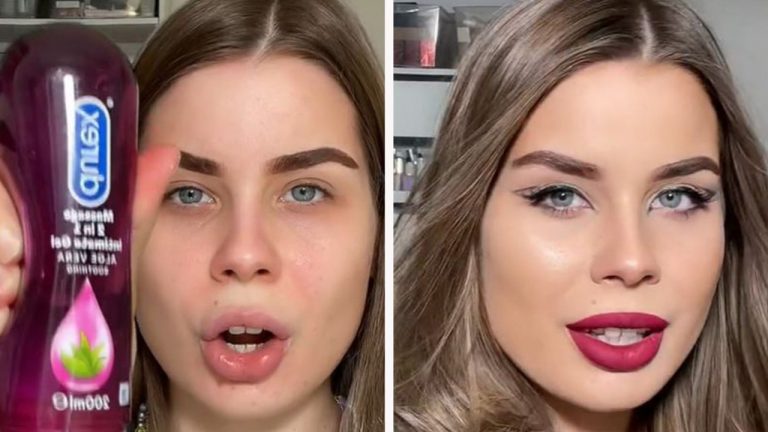 Dermatologists Warn Against Using Lube As A Face Primer
How far would you go to achieve flawless skin? Would you try putting lube on your face? According to TikTok, lube can also be used as a face primer, but top dermatologists explain why this is a BAD idea.
The weird TikTok trend claims that lubricant – usually used for sex- can also work as an effective face primer. Wannabe beauty bloggers like @itsrady below say that the lube gives skin a smooth texture which is great for applying make up onto. And yes it may be sticky, but according to the countless videos, this is what helps make up stay on longer.
With many rushing to try this relatively cheap beauty hack, top dermatologists and beauty experts alike explain why lube should never be used on the face.
Sydney dermatologist Dr Shreya Andric spoke to news.com.au's The Beauty Diary warning young people to stay away from this potentially harmful beauty hack.
"Most lubes contain silicones and oil-based products that can be very occlusive on the skin, resulting in clogged pores, breakouts and skin irritation," she said.
"Many skin primers these days contain active ingredients that are good for the skin such as antioxidants and sunscreen, which lube is obviously lacking."
We couldn't agree more. Lube is designed to make sex last longer, not your makeup!
Images: TikTok