Review: The Blow Dry Bar in Melbourne Central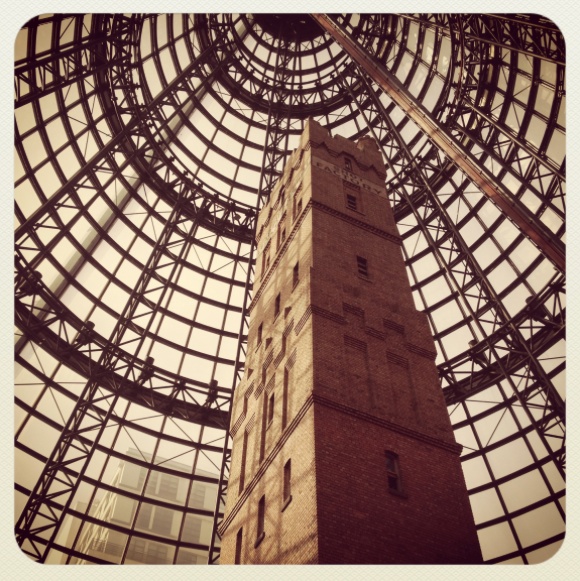 I recently had the opportunity, thanks to Mum's Lounge, to experience the services of the Blow Dry
Bar In Melbourne Central. Blow Dry Bar is your one stop salon for an instant hair make over. They wash, cut, colour and of course blow dry your locks with the utmost love and care.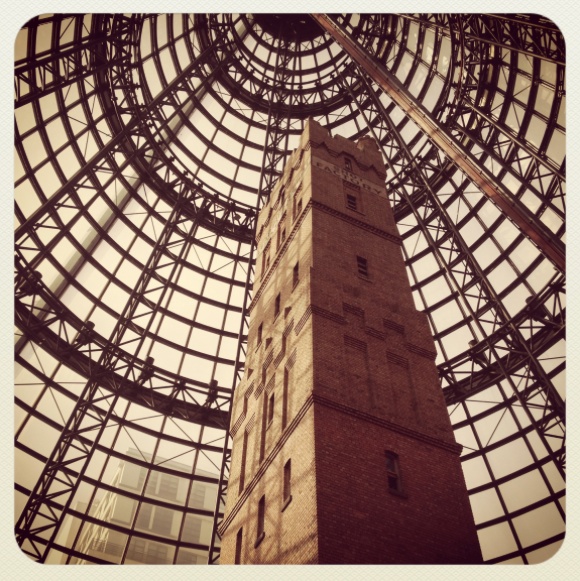 The shot tower at Melbourne Central.
The salons are beautifully styled and are very reminiscent of a luxury boudoir- think chandeliers and glossy, black surfaces. You feel an instant sense of calm from the moment you enter.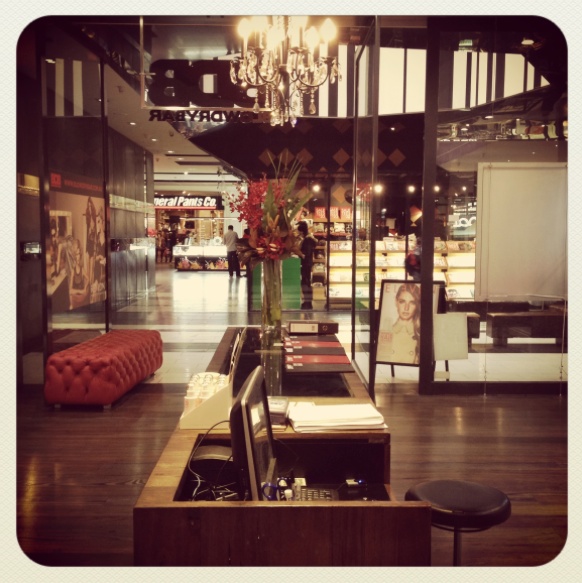 I had the gorgeous Jemma look after me while I was there- she was just the right mix of chatty and professional. A good hairdresser is one that can pick up on when you want to chat and when you just want to enjoy the head massage without being asked a million questions.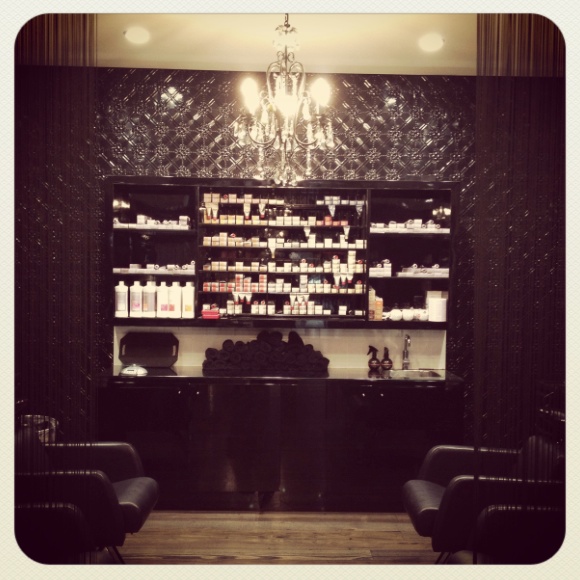 The shampoo room at Blow Dry Bar.
The magic begins. My hair was quite dry so I had a leave in treatment from ELEVEN put in. My hair felt amazingly soft and silky after. Jemma also used this serum before she started blow drying,
to protect the hair from the damaging effects of heat. (That would be my addiction to the GHD!)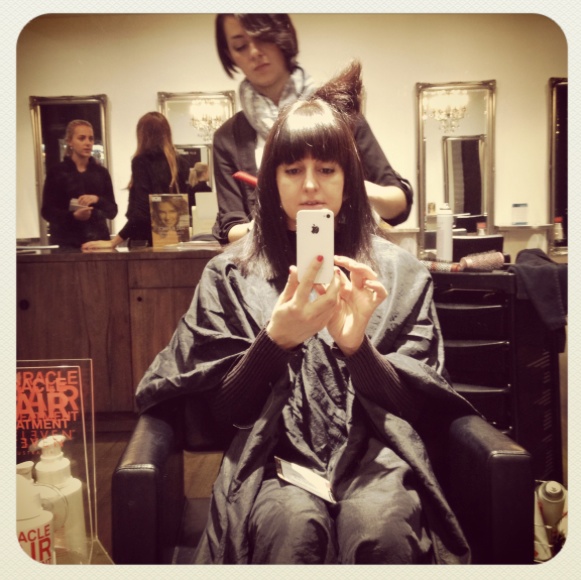 Nearly finished. If like me, you're pretty impatient when getting a blow wave then this place is for you. I was done and dusted in about half an hour!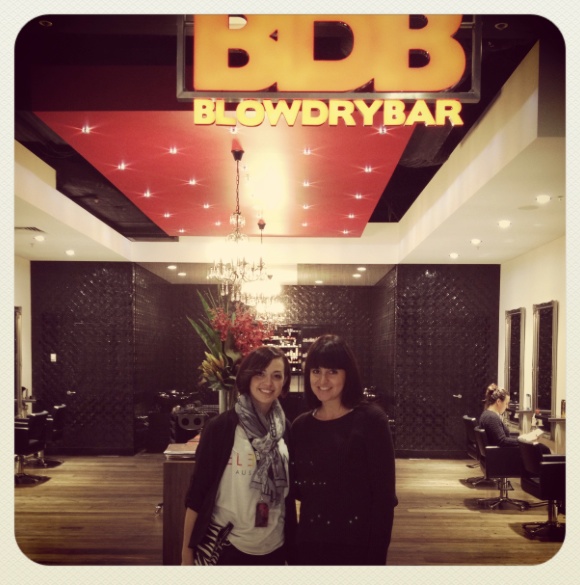 Ta-daa! Another happy customer. I'll definitely be back. If you haven't already checked out the services from Blow Dry Bar, make sure you do. A blow dry costs $40 and $55 with a treatment. Go on, you'll be blown away 😉 X
Chrystal Lovevintage is the mother of twins, loving wife and vintage tragic.
A child of the 80s who loves pop culture, Danish design and vegemite toast with honey.
Loves fashion, reading autobiographies and has a knack for turning trash to treasure.
Chrystal's honest reflections are an insight into her colourful and at times crazy world.
You can follow her blog at www.chrystalovevintage.wordpress.com