Teething necklaces – read this before you buy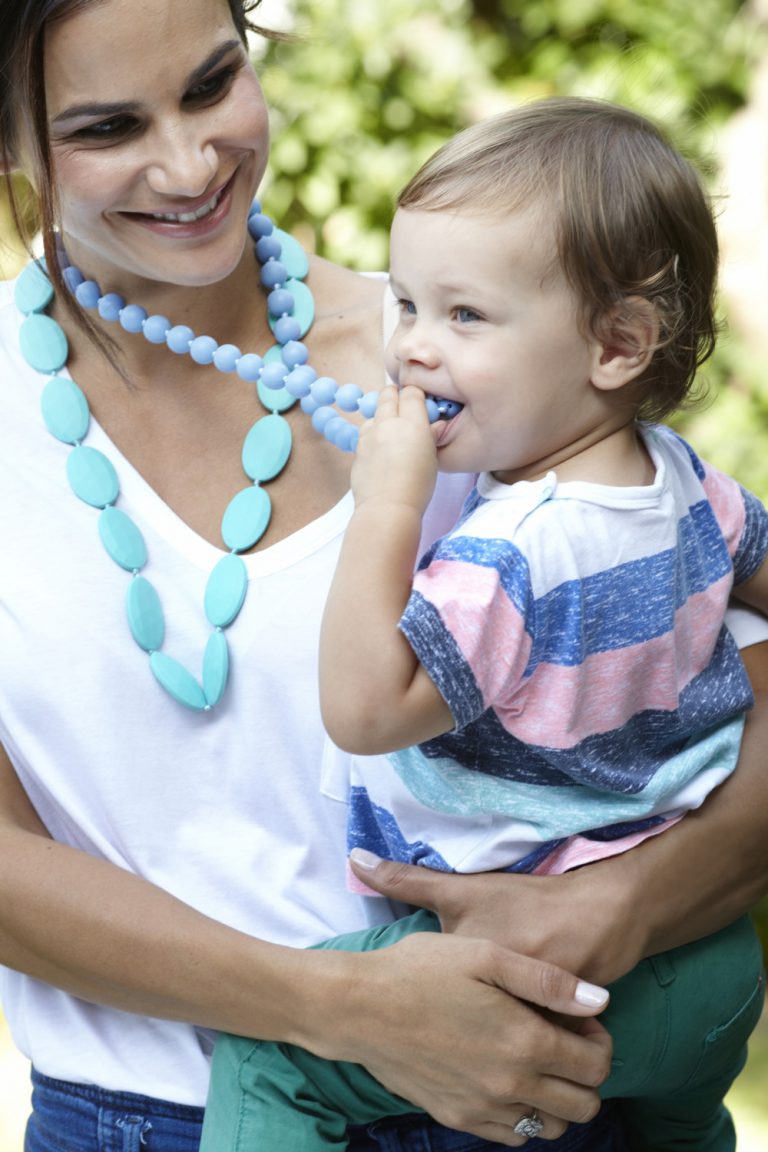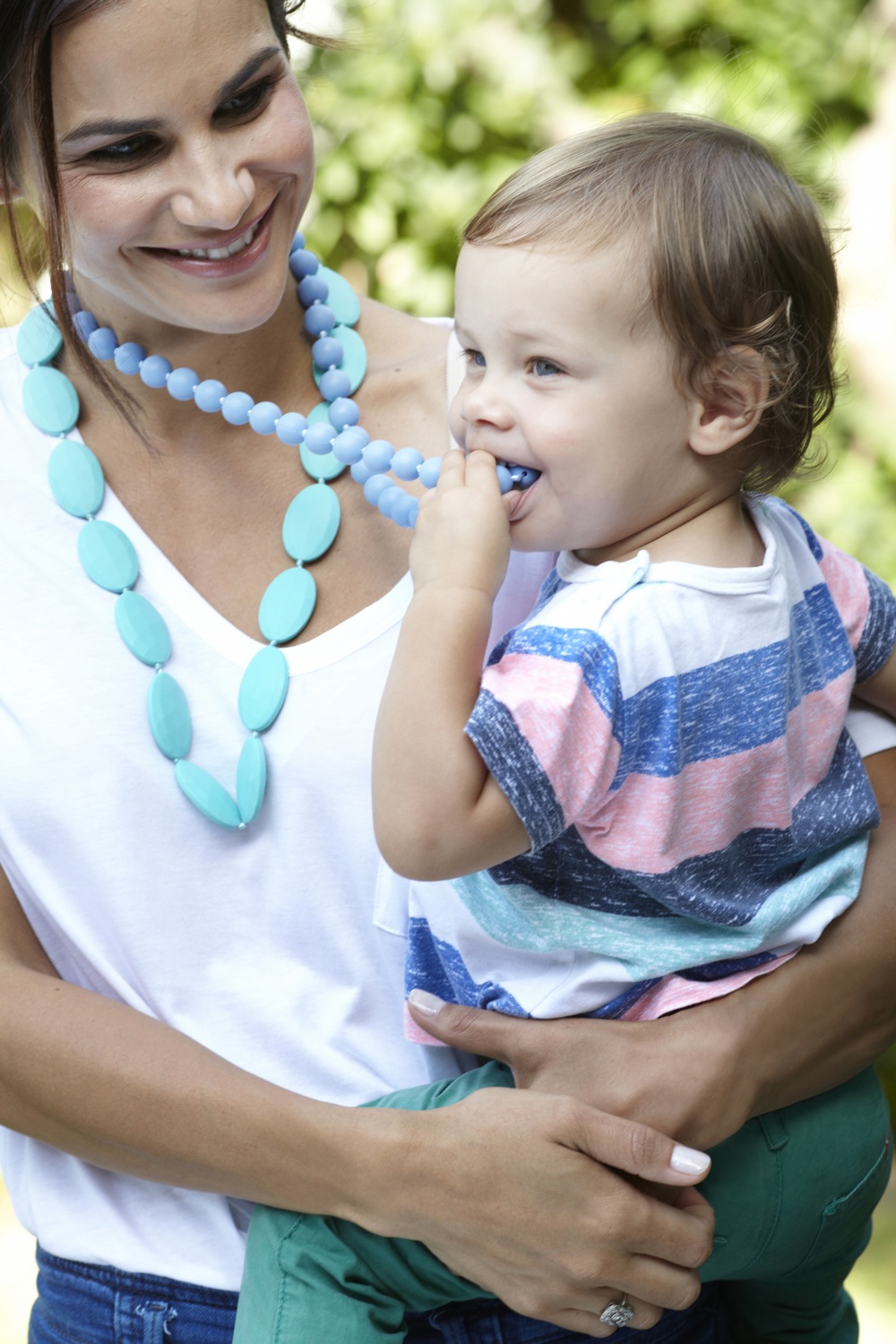 We all want what's best for our little ones, and when your baby's first pearly whites start poking through it can wreak havoc! Most babies get their first tooth at around 6 months, but your child's chompers may appear as early as 3 months or as late as 14, with the entire teething period lasting up until around 24 months. As mums, we are always on the lookout for great products to help baby through teething – one of those products being teething necklaces.
It can sometimes be difficult navigating the wide array of baby products out there, teething necklaces is no exception. Safety of course is paramount, and it seems there is some controversy out there about some teething necklaces – amber ones in particular. These necklaces are made of rounded amber chips, which are supposed to reduce teething pain when worn by the infant. The product is not meant to be chewed by the infant but instead worn against the skin. The ACCC has issued a product warning, which states that these necklaces can pose a strangulation and choking risk. The warning notice was issued after ACCC testing of several of these products indicated that they could break into small parts and present a choking hazard to children under three years of age. I don't know about you, but I certainly would not be taking any risks with my child, especially after the ACCC has issued a safety warning.
And so, I move onto silicone teething jewellery, which unlike amber necklaces, are designed for mum to wear and baby to chew and play with whilst under adult supervision. Silicone is a non-toxic rubber material, which is also used in many products for babies such as bottle nipples and dummies. Silicone rubber is perfectly safe for babies to be handling due to its durable and inert properties – it doesn't deteriorate like organic materials, it's odorless, tasteless, heat-resistant and tear-resistant. Silicone also does not support the growth of bacteria, fungus or mould, so you can be rest assured that there are no nasty germs living on your teething jewellery.
When looking to buy a silicone teething necklace, it's important to look for those that have been safety tested to meet the full AUSTRALIAN set of standards. Harper and Hudson is one brand that creates a quality product – with all their designs undergoing full safety testing to meet Australian standards. In addition to this, Harper and Hudson necklaces are BPA free, and do not contain any nasty chemicals such as PVC, phthalates, cadmium and lead. Apart from their safety qualities, Harper and Hudson silicone teething necklaces are also very practical. Each necklace features a unique "breakaway" clasp that will separate if tugged too hard and prevent it from breaking. Another amazing feature of these teething necklaces is that after they are covered with baby slobber (and who knows what else!) they can be thrown into the dishwasher – genius! So many vibrant colours to choose from too – sound yummy? Your baby will think so, too.
Image source
Jennifer Admon is a consultant dietitian and has her own line of chewable teething jewellery for yummy mummies – Harper and Hudson.
www.harperandhudson.com.au