Why Boudoir Photos are for EVERY Body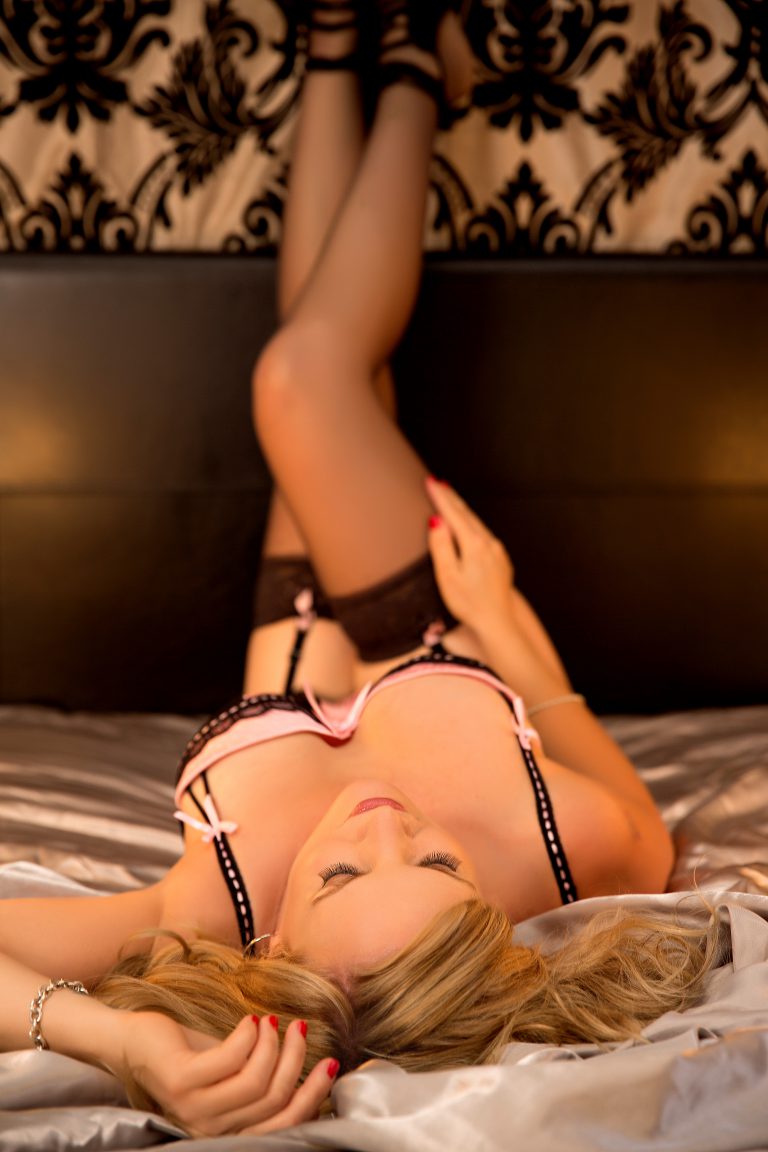 Why Boudoir Photos are for EVERY Body
Sooooooo I got pretty brave earlier this year. I had boudoir photographs taken! I know. At my age. MY age. And do you know that it turned out to be one of the most empowering things I have ever done in my entire life and I am incredibly glad I went through with it.
And it very nearly didn't happen because getting down to the wire I decided I was too old, too fat, had too many stretch marks and too many wrinkles and that I was being ridiculous even thinking I could do this and what a waste of money it would be. And, even worse than that I didn't have a lot of support from some of my friends I'd chosen to tell. They were less than enthusiastic at best and even my beauty therapist laughed and said I hope there's dim lighting. OMG (she's not my beauty therapist anymore). But then my husband found out that I was planning to back out and through my tears he insisted I go through with it. And I am so glad that I did.
It all started around this time last year when I saw this joke text message on my husband's phone sent to him by one of his mates which was a series of shots of a woman in a paddock, topless and the last photo was captioned: now was that barley or wheat? And for some reason, don't ask me what – those photos made me wonder if I had it in me to pose for something sexy like that – just one time before it was too late. Like, really too late and that maybe I could even make this my husband's birthday gift.
I happened to belong to a private Facebook group for the Honey Birdette lingerie range – which consisted of nothing but women who happened to like this particular brand of lingerie and so I put a call-out to anyone who might know of a female photographer who specialised in this sort of thing. The girlfriend that had added me to the page coincidentally had been thinking of doing the very same thing and had already been doing her own research and told me to check out Carmen from Whitepoint Photography (also known as Boudoir Inspiration).
I scrolled through the gallery of Carmen's website and saw that the women she photographed came in all shapes, sizes and ranged in age but the one thing they all had in common was that every photo was hot-hot-hot.  The website went on to mention how a make-up artist and hairdresser stayed on set the entire time to do touch-ups and hairstyle changes and that there were a range of backdrops and props to choose from for the photos. I watched a video which showed an ordinary, everyday woman arriving, getting made-up and then getting styled, posed and photographed before seeing the final results which were outstanding. Carmen appeared to be an expert in her field and included the service of photo shopping out any flaws whether they were skin discolorations, stretch marks, cellulite or a belly roll. Then depending on what package you chose, an assortment of photos to hang in the privacy of your bedroom or discreetly presented in a beautiful leather-bound album.
We booked a photo session for three months time including another friend of my friend and then man did I hit the gym hard. And as hard as I tried with my diet, I have to say I was less than successful at shedding any kilos but at least I got some tone.
I had thought I actually owned a pretty good selection of lingerie but as the date approached I decided maybe I should do a last minute shopping trip and ended up in Honey Birdette. I was blushing from head to toe when I told the sales assistant why I was in there but she was incredibly enthusiastic and supportive and spent literally hours with me bringing outfit after outfit while we decided what suited me best and which pieces hid the bits I wanted hiding (belly, mostly). Then having spent a small fortune in there on a red set of matching pieces, a white set of matching pieces, and a black corset I headed off to find shoes that could not be classified as even remotely sensible. I bought a sky high pair of glittery silver heels I dubbed "stripper shoes" and a pair of thigh high, black suede boots feeling like a complete fraud knowing I would in all likelihood never wear any of this stuff ever again and guiltily took my purchases home to stash in the cupboard until D Day.
I cannot tell you how nervous I felt the morning of the photo shoot. I was literally feeling sick to my stomach but meeting Carmen (who I had been slowly getting to know already thanks to a series of emails back and forth with all the information I needed to know) definitely took some of the nerves off as she was so lovely and down to earth. Carmen is German and explained that in Europe women do this ALL THE TIME. It is actually a regular thing to go and have professional photos taken looking sexy and she was shocked when she came to Australia and learned that women here didn't do the same.
The girls and I had already chosen the sets we wanted; a bed with overhanging chandeliers, a Hollywood style dressing table and in front of a window. The first thing Carmen did was open up a bottle of champagne, put on some great music and introduce us to her equally lovely and talented make-up artist and hairdresser. She suggested we lay all our outfits out on the floor so she could help us decide which outfit went best with each set and then we put on comfortable dressing gowns and hopped in the makeup artist's chair (champagne glass in hand) so she could get to work.
My friend Nicole was ready and photographed first in various poses on the bed but I couldn't really see what was going on as I had to keep my head still while my hair was primped and false eyelashes were applied etc. and then it was my turn. Thank God the champagne had kicked in because I was about to be parading around in front of strangers in next to nothing.
The support of every woman in that room was phenomenal as we took it in turns to tell each other how fantastic we looked and cheer each other on. There was also a ton of laughter and joking which definitely helped ease any remaining tension.
The weirdest thing were the awkward and completely foreign positions Carmen put us in. She would direct a left arm here with the wrist turned just so, the right arm posed over there with the fingers splayed, this leg here, that leg there and throw back your head, arch your back. In my mind I thought this is the most uncomfortable and unnatural position on earth and couldn't possibly imagine how it was going to look (and definitely made me question all the times I thought I was doing sexy poses at home haha). Carmen knew exactly what she was doing though on elongating limbs and necks and displaying the best bits to their full advantage and/or hiding or disguising the bits we weren't so happy with.
The day continued with swapping outfits and sets until I began to feel like a professional. The champagne kept flowing, freshly made rolls and snacks were provided to keep our energy levels up and when it was all over we went to dinner while Carmen culled shots from what were literally thousands down to hundreds each for us to pick from. Usually Carmen has clients come back on another day for this but because she was on the other side of the city from us she had agreed to do this all in one day. Then, came the moment I had been dreading; to see how they had actually turned out.
Blown away doesn't even begin to describe how I felt. Never. Never in my life had I ever seen myself looking like Carmen made me look. Those awkward, uncomfortable poses made me look freaking hot as hell and I sat there, literally with my mouth hanging open that she could transform an ordinary woman to look like I did. And the best part? They weren't even photo shopped yet. Carmen showed us an example of what she could achieve with photo shopping by showing before and after photos of a woman posing by the pool. The photo-shopped version showed a gorgeous, flawless looking body of an attractive woman lounging in her bikini by her pool and when she swapped to the before-version it showed a heavily sun-damaged skin covered in freckles and sunspots and yes, cellulite too. Unbelievable.
Once my fear that I would look like Shrek's girlfriend had dissipated we each began the long and tedious (yet fun) process of narrowing down out of hundreds of shots, some of which were quite similar, which ones were our all time favorites and then of course how did we want them printed and displayed. We didn't get home until nearly 11pm, exhausted but on a really strange mental high. And let me just say that I felt for WEEKS, the sexiest I've ever felt in my life. The feeling just wouldn't go away and neither did my newly found self-confidence.
After that Carmen emailed the photo-shopped proofs through to us for final approval and several weeks later we had our photo albums delivered. My husband said it was the best damn birthday gift he'd ever received in his life. But after all of it, I didn't care whether he loved them or not because I loved them and I was proud of myself for going through with it and so glad that I had done something out of my comfort zone. I was going to be able to look back through these photos for the rest of my life and get a buzz out of them.
It might not be something everyone would want to do, but trust me, if you have ever considered doing something like this and have been putting it off waiting to lose one more kilo or whatever, just book it in and do it! You won't be sorry. xx