Death By Butt Implants Now Ruled As a Homicide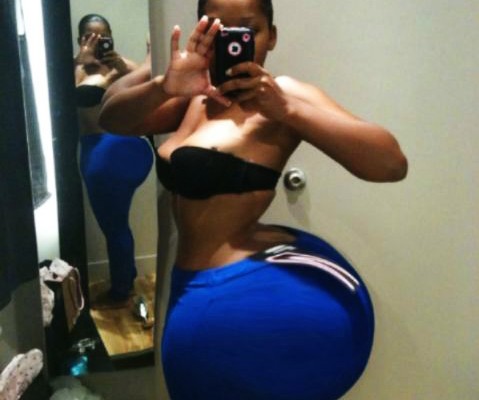 In an ever increasing butt obsessed society, women are going to extremes to achieve a bigger derriere.
It seems when it comes to your back side, bigger really is better. Or is it?
The recent death of a plastic surgery-obsessed woman who died from getting botched butt injections has been ruled a homicide.
Kelly Mayhews visited an unlicensed doctor in New York City , in a basement, for butt implants which quickly turned into a tragic disaster.
Once the silicone was injected into her backside, the 34-year-old Maryland woman began gurgling and struggling to breathe.
Mayhew's mother, who had been watching in horror, frantically performed CPR and demanded the bogus plastic surgeon — who had been recommended by a family friend — call an ambulance.
The doctor did the unthinkable and FLED with her car keys and drove away. Mayhew's mother called emergency services herself but when crews arrived, they could not revive her. She was pronounced dead in hospital.
The city's Medical Examiner has now ruled the untimely death a homicide.
"The cause of death is systemic silicone emboli due to cosmetic silicone injections of buttocks," Medical Examiner spokeswoman Julie Bolcer said.
"The manner of death is homicide."
Detectives have not nabbed the unnamed doctor despite once contacting police through a lawyer to arrange a surrender. This never eventuated.
The family friend who set up the appointment became uncontactable after she wiped her social media account in the wake of the girl's death.
Mayhew had already undergone five previous butt enhancement surgeries according to her mother.
Mayhew, a freelancer at a TV network, was proud to flaunt her curves and admired other curvy women.
Her Facebook page featured many pictures showing off her large derrière, including one with the caption: "Brains Beauty Boobs and Booty!".
Her final post was a photo of Nicki Minaj and Beyoncé with the caption, "Love".
It seems there are more and more stories of botched operations as women who can't afford surgery at reputable doctors are turning to unlicensed and unregistered practitioners in an attempt to achieved their desired result of a bigger butt.
Photos courtesy of Google images