What is the Definition of a Good Doctor?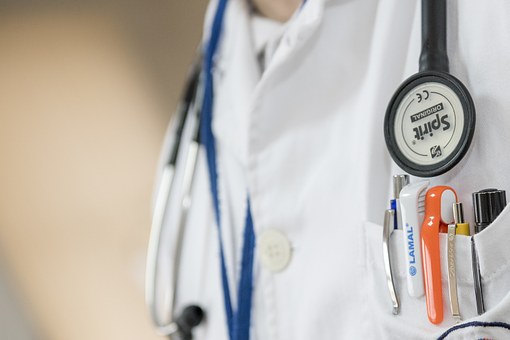 What is the Definition of a Good Doctor?
I may have vast over-expectations of what I want from a family doctor which may be why I have been "doctor-shopping" for years. There is probably 15 bulk-billing clinics in my area plus the original Pay For It clinic that has been here since the beginning of time and although I occasionally go to a bulk-billing place in a pinch I feel like I should be getting better care when I have to fork out of my pocket. I know, I know – I can see your eyes rolling from here and hear indignant shouts of how great your doctor is from YOUR bulk billing clinic but I can only judge from past experiences.
Those bulk billing places are on a tight schedule. Get you in. Get you out. Which is fine if I have something simple like a random infection that requires antibiotics but if I have something more serious, I want to be taken seriously.
But let me run by you a list of things I would like from my doctor:
I would like you to run on time at least once in a while. I completely understand emergencies arise or, your last three patients had huge lists of complaints but what is the deal with these 10 or 15 minute intervals that are allowed when the receptionists know damn well that is NEVER going to work? I don't mind waiting 5 or 10 minutes but time after time I am sitting there warming that seat for over an hour. With no apologies. My time is valuable too.
I need to be bullied a little bit about things. I want YOU to say – hey, it's time for your pap smear and we are doing it right now, no arguments, get up there. I want YOU to say hey, I see on your file you haven't had a full check-up in a while, let's do some blood tests. I want YOU to say, have you ever had a mammogram? No? Well that is changing today – take this form and get it done. What about a bone density scan? Or my cholesterol? Or a bowel cancer screening? Or, and here's a big one – strip down and let's check you out for any skin cancers. On the few occasions I've asked my doctor to check for these – I'm asked "well is there any in particular you're concerned about?" And, "well, keep an eye on them". That's YOUR job. And if I've told you I have a family history of heart problems, how come you've never sent me for a stress test? There are certain tests that are unpleasant, uncomfortable and annoying but should be done and I for one, am not going to put my hand up and say please can you torture me? That's YOUR job.
I don't want to be intimidated by you. Or embarrassed. Or fearful. But I am usually all of those things when I visit because I have experienced a lot of condescending looks and attitudes over the years. For example, I have a history of panic attacks. Xanax knocks those suckers out in minutes and I know xanax is an addictive drug and I know doctors don't like to prescribe it. However, you know as well as I do that it requires an authority for a script and I can't doctor shop for it and if I have been hoarding my last bottle of 50 tablets for the last two years I am not abusing this drug so don't give me the lecture and the attitude when I finally run out.
When I ring your receptionist to make an appointment, if it's for nothing serious I am happy to wait a few days to get in. But if I'm really, really sick – like can hardly walk, have a raging temperature, squeeze me in or suggest another doctor at the practice. I don't need to be put on-hold for 10 minutes and then get a complete brush-off when I am begging to be seen. I'm your patient and I need help. Now.
I need to feel like you're really listening to me when I'm there and understand

why

I'm there. When you turn away from me and just start typing onto your computer before spitting out a script and stand up I'm going to feel a dismissed. I might have another niggling problem I'd like to ask about but I feel like I can't or shouldn't.
I shouldn't have to chase my own results. It really annoys me that you have sent me for an urgent blood test or ultrasound and am given vague instructions to call "in a few days" and ask for the results, usually by a nurse who just says yep, that was all fine or the doctor would like to see you. The stress of waiting makes me anxious and I'd rather know on the phone what's going on than have to wait to see you.
Maybe it's all too much to ask but that's what I'm looking for and no doubt if I ever find this doctor, they will move to Queensland or retire but I'll keep hoping.
Do you have a great doctor? Can you give me their number?