An Open Letter to Mums That Won't Let Their Children See Their Fathers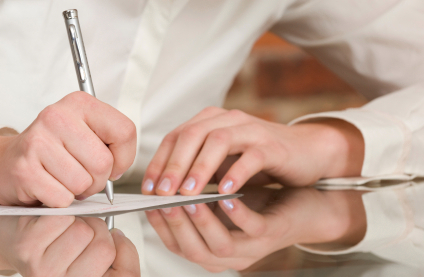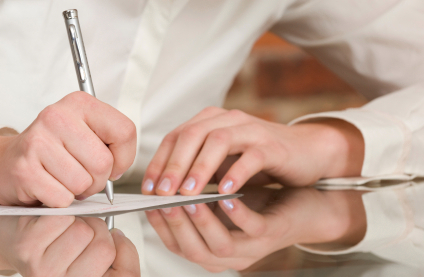 No child should be put in danger. I want to get that straight from the outset. No father should get to see their kids if they have abused them in any shape or form and this includes abuse directed at other members of the family unit that a child is exposed to. The same goes for mothers.
I acknowledge the pain and turmoil a family unit break down elicits. Like many others these days, I too come from a broken family. Though never separating myself from the father of my children, I truly try to understand the lack of objectivity a person might feel when they have to go through this ordeal. Each situation is unique and there can never be a 'one size fits all' solution.
I have recently become close to a situation where just because the mother is, well, the mother, she seems to have all the rights. Any person using a child as a weapon because their ego has been bruised, perhaps they're embarrassed or even hurt, doesn't entitle them to prevent a healthy relationship between father and child.
The reality is that we are faced with a bureaucratic system that is over loaded with legitimate domestic problems that require intervention. It is so saddening to see mothers who exploit their position and deprive their child a relationship with a good father. It clogs the system with petty, egocentric matters just because the balance of power often seems to lie with the mother.
A polar opposite, my best friend was recently treated in such a way could have easily evoked the response of banning her little girl from seeing the man who treated her so badly. The fact is however, that even though this man was terrible to his partner, he has been and remains to be a good Dad.
My girlfriend was able to find enough fortitude, even through the bitter and hopeless pain and suffering she felt, to take the high road and do what is best for her daughter. As a result this little girl feels happy and loved and has the support of two loving parents. I am sure this is something any child will respect and appreciate even more so as they grow. This friend of mine has always been level headed and wise but this demonstration of selflessness, responsibility and outright amazing objectivity against all odds is downright admirable.
Let me be clear. I don't believe any parent should be allowed to waltz in and out of a child's life on a whim. Parenting is a responsibility and a privilege and if a parent can't live up to those expectations, then perhaps the child is actually better off without that parent in their life.
For those who have justified eliminating a healthy and valuable relationship between father and child, I'd like to give you some insight to the damage this does to a child and the father. This is not an expert opinion, just my view formed by my first-hand observations. I'll start with what damage I have seen to the father, the good father.
A father who loves, protects, cares for and provides for his child should be allowed to see his child. Imagine not knowing where your child is, what your child is being exposed to and worse, what is being told to your child about why you are suddenly not there. The fear and worry a father has for his child is all-consuming and overwhelming.
Add to this the fact that a mother, by the admission of an experienced police officer is, 'never going to be put in gaol' for not obeying a court order regarding custody. It is the mother who has all the legal rights including the right to free legal aid if this low income earning father can even afford to take her to court.
I see a father carry on with life as he has to, but with so much pain in his eyes and heart that even I find it difficult to talk to him about his child. The air is thick with concern and grief that he cannot do more. I'm doing all I can to stop myself from saying 'it is no wonder desperate fathers take matters into their own hands'.
Let's move on to the impact on the child. Have you ever been near a young child that suffers anxiety attacks? To say it is disturbing is the least of it. It is absolutely heartbreaking. From what I have seen, children love their mother and their father. They care deeply for them, even at a very raw age.
All this is allowed to happen because someone got hurt feelings and they are on a war path so no one can ever forget. The scars of using a child as a weapon are inflicted on so many more people than just the intended victim – the father.
There is something to be said for the ability to repress memories. I certainly hope that what I am seeing ends sooner rather than later and that children who have to experience this are too young to remember. Forgetting is one thing, but surely there is a residual impact on children in those formative years.
To mothers who have, by no fault of their own, found themselves in this predicament, I beg of you – please put your child first. Attempt to heal and move on rather than inflict wounds.
Jodi McAlary is the Founder and Managing Director of emerging kid's activity sitewww.todokids.com.au. Jodi has four year old triplets and is a rather large fan of services trying to make life with kids just that little bit easier. You can connect with Jodi via Facebook here.