Anxiety and Motherhood Can Sometimes Go Hand in Hand and We Need to Talk About It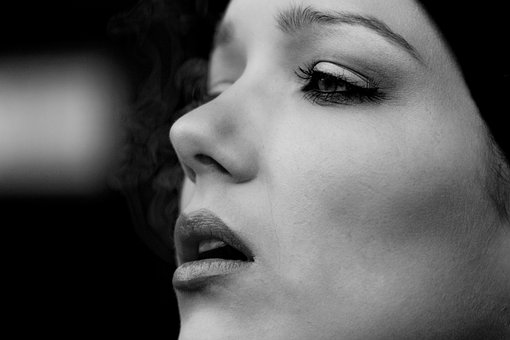 Anxiety and Motherhood Can Sometimes Go Hand in Hand and We Need to Talk About It
Looking back, I realise that I have suffered from some form of anxiety most of my life. From constantly picking at my thumbs until they bled as a child to what I experience most days as an adult, it's always been lurking in the background somewhere…
But it didn't really rear its' ugly head in a massive way until I had children.
My daughter was just 6 months old when I quickly fell pregnant again with our son. We were busy struggling to run a small business in a small town and I was on my feet 12 hours a day, 7 days a week trying to make it work. We had zero family around to help us and barely knew anyone in town (my husband had been transferred through his work).
So before I knew it, I had two children under 2 who pretty much half lived in the back room of our shop while I slaved away cooking, stocking fridges, serving customers, managing staff, paying bills and had zero life because we didn't earn enough to have any time off.
And one day when the shop was quiet and nothing was happening, I suffered my very first, full-blown panic attack. My heart was racing, I couldn't breathe and I slumped to the floor thinking well, I didn't think I was going to die this young. My husband called our doctor who raced around to see me and reassured me that this wasn't fatal, despite how terrifying the event actually was.
She had already given me a prescription for Xanax which I took for a few days each month to combat my fierce PMS when my emotions were so strong I actually feared I might be capable of murder and so I started taking them whenever I felt an imminent attack. Which was often. And no matter how many I took or how often I took them, they still came. I felt like I was losing my mind. I wondered if I should be locked up. I was so stressed and so anxious so often, that my weight plummeted to 43kg despite living on ice cream,  hot chips and baked potatoes.
We eventually sold our shop and moved to Melbourne where I had assumed I would improve but if anything, I got worse. I started an administration position in an office and that meant dropping the kids off at daycare, commuting to work, picking them up at 6pm, cooking dinner, washing clothes, cleaning the house, grocery shopping and trying to pretend I was OK when my brain was screaming at me that I was losing my mind. Xanax has the weird ability to enable you to function while (well, at least for me) winding my brain up to the point where I over-thought and over-imagined and over-felt every emotion and also felt a crazed compulsion to do more and more. I became angry and paranoid and belligerent with the people I worked with, suffered a breakdown and eventually quit before I was asked to resign. I was ashamed and embarrassed but refused to admit I had a problem. It still makes me cringe to think about it.
I eventually got some counselling and weaned myself off the Xanax and currently work from home; but to this day the anxiety lies in wait in hidden corners and crevices of my mind, waiting to sneak out and pounce, usually when I'm least expecting it. Anything can trigger it – a business set-back, a thoughtless comment from a family member or even lack of sunshine. And then, when it's passed, I have to stop myself in my tracks and wrack my brain pondering my thought processes and trying to determine if my thinking was skewed or whether my thoughts were justified or completely out of whack. And it can cause problems with my relationships when people assume I'm over-reacting because they don't realise how deep-seated my anxiety is. I end up doubting every single thing I have said or done. Mostly – the job I do as a mother.
And I am not alone. Far, far, far from being alone.
Huffington Post reports on this brave Florida mum's recent and brave Facebook post when she decided to admit "on a whim" her experiences with anxiety after suffering a traumatic birth and being diagnosed with postpartum anxiety disorder.
She writes:
"Today has been a rough day. I've been feeling well lately, taking care of myself, and been relatively calm. But today anxiety won."
"Since suffering from a traumatic birth, PTSD, perimenopause, and postpartum anxiety disorder I've never talked about this emotion," she wrote. "I was afraid others would think I was weak. I was afraid people would know I'm broken. But I'm not, just a little banged up."
"We change after having kids. Sometimes it's depression, sometimes anxiety, sometimes both. But we need to confide in others and get help. Process what's happening. Find the root and try to heal."
"What we see on TV, the internet, the news, it's not real. Every person you know has something," she wrote. "We show our best on social media, carefully curating the content we want the world to see. Hoping not to soil our 'reputations.'"
"It's messy, it's hard, it sometimes is too much to handle, but even at its worst it's still beautiful."
To cope with her anxiety, Hewitt saw a therapist for awhile and tried medication, but now she opts for natural treatments, including acupuncture, meditation, essential oils and keeping a gratitude journal. "It all works pretty well, but sometimes I need more help, so then I reach out and see someone," the mum said.
Hewitt's Facebook post received more than 860 likes. She said the reaction to her post has been really helpful, and she's enjoyed reading encouraging words from women who offered their support and shared their own stories.
"We aren't alone, it's so incredible to learn how many women deal with this after childbirth and sometimes for the rest of their lives," she said.
Hewitt hopes people who are struggling can read her post and realize they aren't alone and that this is a common experience. "Anxiety doesn't define you," she said.
She added, "I'm really glad I opened up because already it's helping people. I think we all need to break the stigma and talk about mental health more. There's no shame in asking for help."