Day Care Guilt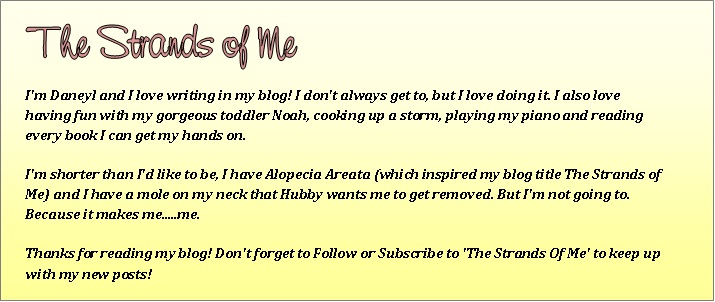 I've been sending my little 18 month old Noah to day care for only a few weeks now and today is the day I've been really dreading. Today he cried.
He's been really good before, and I've been really lucky because he is easily distracted and wasn't aware that Becky's is somewhere he goes and Mumma's not there. He must have started to realise what happens as as soon as we walked in the door today he clung to me for dear life. Like he does at swimming lessons, but I was fortunate to have more than my bikini on and he couldn't flash me to anyone. He knew. He knew that I would be leaving him there so I could have a day of sanity. And he didn't want me to go. He cried as Becky gently pried him from me and tried to distract him with play-doh.
God bless play-doh.
I'm hormonal. I'm emotional. I got in my car and cried too. I cried as I drove home and wanted to sit in my car and wait the day out till it was time to go pick him up and hold him so tightly he'd probably have trouble breathing. But I didn't. Instead I distracted myself. With three loads of washing. Dirty dishes. Unpacking suitcases from our long weekend away. Unpacking the car. Cleaning the kitchen. Writing my blog. Menu planning for the week. Vacuuming. Showering. Composting. Gardening. Booking appointments. Anything I could think of other than that I left my little boy at someone else's house crying.
But, I know too. I know he's okay. I know he will have only cried for 10 minutes then tried to eat the play-doh. I know he's having fun playing with the other kids. Or bossing them around, even though he's the youngest there. I know he'll paint and play all day and then run to me with open arms when the clock strikes 'pick-up-time' and I'm there ready and waiting to take him home, and not a moment later.
I had hoped we'd skipped the crying. He didn't do it the first few times so I thought I was one of the lucky ones. Luckily enough to have a son easily distracted as Mumma sneaks out the door and into a child-free day. So I wasn't prepared for today. I wasn't prepared for the crying and clinging and heartache that comes with the wonder if I'm doing the right thing. Am I selfish to put him in day care? Even though I'm not working. Even if it's for one day a week. Am I being a bad Mumma by asking someone else to look after him so I can have one day of eating lunch without someone else sitting on my lap. And while I enjoy eating my food without little hands grabbing it, I miss him.
I realised struggling with parenting choices is something I'm going to do now for the rest of my life. It's how I accept my choices and being confident in my choice is all that matters.
So for now, I've got lunch to eat, shopping to do and time to fill before the clock strikes 5. Or maybe 4. An early day can't hurt. Then I get an earlier cuddle.
You can keep up to date with Daneyl's latest blog posts over at The Strands of Me, or follow her on Facebook.