Disney Junior Is Our New Obsession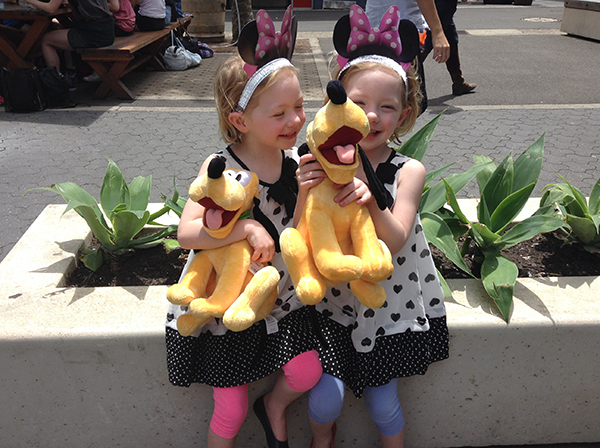 Last week I was lucky to take my twin girls to a preview of Disney's shows at Hoyts Entertainment Quarter. To get to the preview and event I took the girls out of preschool. Kids always like not going to school and having fun instead, especially when the fun day was a surprise!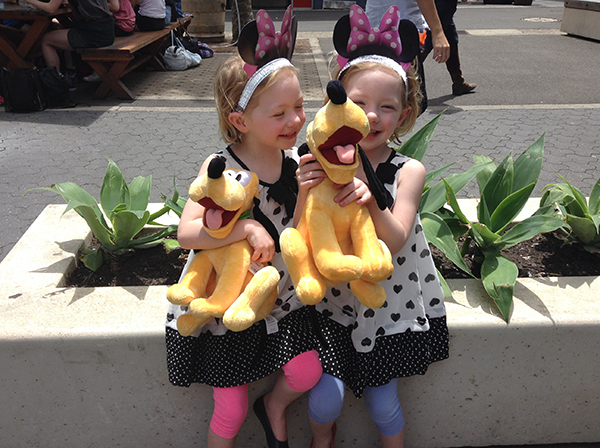 The shows that we saw were:
• Doc McStuffins – Doc is a girl, she has magic powers that allows her to talk to her toys. With this power she is able to fix any toy that is broken.
• Sofia the First – Sofia is a girl whose mum marries the king. She then learns and finds out what it is to be a princess and has amazing adventures in the process.
• Jake and the Never Land Pirates – Jake and his pirates is like a computer game, the audience help the characters collect gold coins during their adventures.
The day was magic, there were toys to look at, play with, a show bag, sheets for the kids to colour and of course balloons! The kids were also drawn to the amazing looking and tasting cupcakes! So lovely and yummy!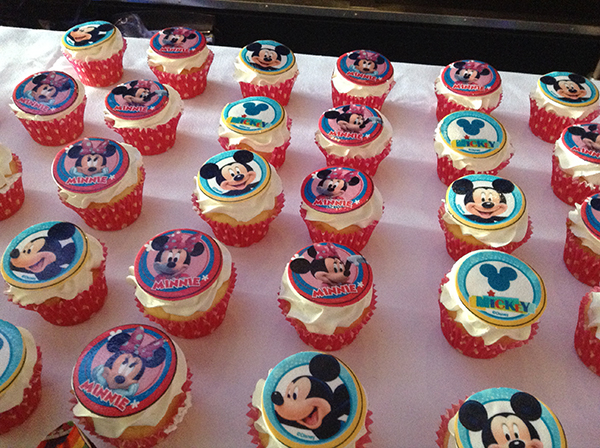 The girls are now obsessed with Doc McStuffins and Sofia the First. These shows are wonderful for girls. They show girls that they can do, be anything they want to be and all they need to do is give it a go! They are very focused on positive girl power, so as a mum of girls I think this is amazing. Well done Disney and thanks for empowering girls.
Due to the latest obsession I have ordered a Doc McStuffins Doctors bag for each of my girls. I am so excited you would think it is my gift for Christmas. I cannot wait to see their faces when they open the present. I also did not realise how popular this show was and the toys are leaving stores fast! I was super lucky to secure a present as one store I rang had sold out.
The new shows of course have been playing nonstop at my house. Do you have shows that play nonstop at yours? What are your kid's favourite shows? Of course mine will say Doc McStuffins. "It's time for your check-up, it's time for your check-up!" Gosh I've watched it too many times, I'm singing it now! They are so into it, they have given all their toys check-ups and even the tree and plants in the backyard. Will this mean that later they will both be doctors? Only time will tell.
Another plus is that Disney Junior have Family Film night. Every Saturday at 6pm there is a family friendly film to watch. A 6pm start time is great, this means little ones can go to bed straight after the film. Ideal if you ask me. Do you remember when this was a regular thing on television? I do. It is good to see that Disney has brought it back.
Thanks to Disney for inviting us to your wonderful event and introducing us to your new shows. I would also like to thank you for the lovely show bags you gave the twins. We had a wonderful time, it was a great surprise for the kids.
About me:
I am a mother to five year old identical twin girls, who keep me very busy. On top of looking after the girls. I blog at "Mummy to Twins", I'm also a social media manager. I attempt to keep the house clean and tidy, and I try to fit in some me time as well.