Fishpond.com.au – The Future of Online Shopping!



As a 31 year old woman with no children that I have given birth to myself I feel like I have my own kids anyway with 11 nieces and nephews across Australia, so when it comes to birthdays and Christmas presents, let's just say that my bank account plummets.
In saying this I do love giving, and kids presents really are the fun ones to buy for, I always find that my husband and I end up buying things that WE would have wanted as kids. The slushy machine, DIY necklace kits, TMNT figurines, Mouse trap the board game – all classics from the 80's and 90's which actually seem to be doing the rounds again. The problem I always found was that I left the gift buying to when I had no money and am pushed for time, the poor kids would always end up with some crappy thing that would break in a few days time.
So in an effort to stay organised this year, I stumbled across fishpond.com.au which is a very well presented website full of gifts especially for kids, all the brand stuff too! I started looking through everything they had on offer and was surprised that the prices are relatively low also.
I love to buy the kids gifts where they can be active, so of course I headed straight to the Outdoor & Sports section which has 69,160 items!! Obviously I don't want to trawl through that many items so the best thing on offer is the sub categories, my nieces and nephew in the country have a pool so I categorised right down to pool toys where I was left with 485 products, If I wanted to go even further there was still 4 more categories to look in.
Looking for something specific? I typed in the search engine Disney's The Lion King (for my younger nieces), granted 1000 products come up but on the right hand side you can click through the categories – so I clicked DVD's and up popped on the first page not only Lion King 1, 2 and 3 but also The Lion King 1 ½? And a bunch of other cute movies that were similar! Not to mention a lot cheaper than some of the DVD's I have seen in other shops…but you are probably thinking "Oh but shipping will add on those extra costs", well…
Delivery on every single item….is FREE!? Yes…free! You can even purchase and sell second hand items with smartsell, this is something that is perfect for Mum's & Dad's who's kids have great quality toys that they just never play with!
It's not just toys though, for the coolest Aunty around town (Ahem! That's me!) there is a beauty section, kitchen, jewellery, sports, lifestyle, fashion, electronics and health – they also have a really large book range! I guess what I am trying to say here is, you can buy for your entire family including your partner, all your friends, and get yourself a little something special while you're at it!
There is also a special feature where you can put together a wish list for yourself, and anybody in your life can search your name or e-mail to take a peek into what you are lusting over. This is a really great idea if you have a birthday coming up – even a wedding! Just send people to your wish list and they can grab pieces from it, it's the best way to ensure that you are buying just the right gift for your friend, mum, cousin or husband!!
Fishpond.com.au really are the way to go for future shopping, especially for me with a tribe of nieces and nephews to buy for over Christmas, I plan on getting all my Christmas shopping done throughout the year and have it all delivered FREE!! OK, I have to get out of here, and start planning a wish list of items for the rest of the year for the people I love in my life…and perhaps a wish list of things for myself which I might conveniently e-mail through to my husband. Happy Shopping!!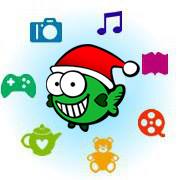 Adelle Cousins – Where the styled things are
"Variety is the spice of life" A lifestyle, fashion and DIY blogger proving that variety is what can keep you inspired and motivated!
www.wherethestyledthingsare.com