Hilarious Comics That Nail Parenthood Every Time!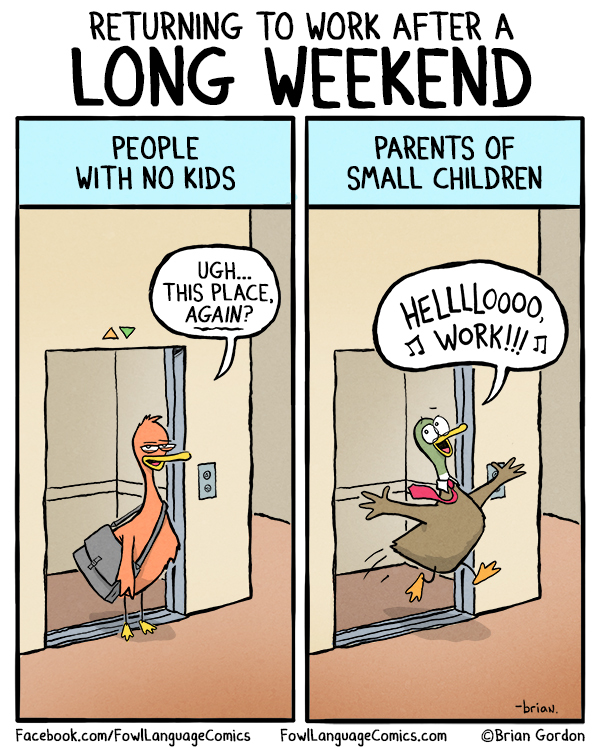 Brian Gordon, father of two and greeting card artist is the brains behind the hilarious comic strips that speak directly to every parent with an abundance of laugh out loud humour!
"I thought I had figured out what kids were like and how to parent after the first one, but my daughter came along and proved I had no idea what I was doing."
In 2013, Fowl Language Comics, a sweet and very honest account of parenting was born. Gordon's comics have become an internet sensation. He looks at the trials and tribulations of being a parent and isn't shy in using a few expletives along the way!
"Nothing's easier to make fun of than failure and frustration, and that's about 90% of parenting, as far as I can tell," he recently told The Huffington Post.
Gordon wants to show parents through his comics that they are not alone.
"A lot of people are hesitant to complain about their kids or admit how mind-numbing certain aspects of parenting can be, but we all experience it. I think it takes the sting out of the frustration when you realize that other parents are going through the same crap you are."
Unfortunately Gordon is no longer working as a greeting card artist and is looking for ways to continue funding his Fowl Language Comics, If you'd like to give him a helping hand and continue to enjoy his comic strips then just click here.
Now sit back and check out these very relatable accounts of parenting:
(All comics are courtesy of Brian Gordon and Fowl Language Comics).