How to Help Your Child Become More Organised in 3 Simple Steps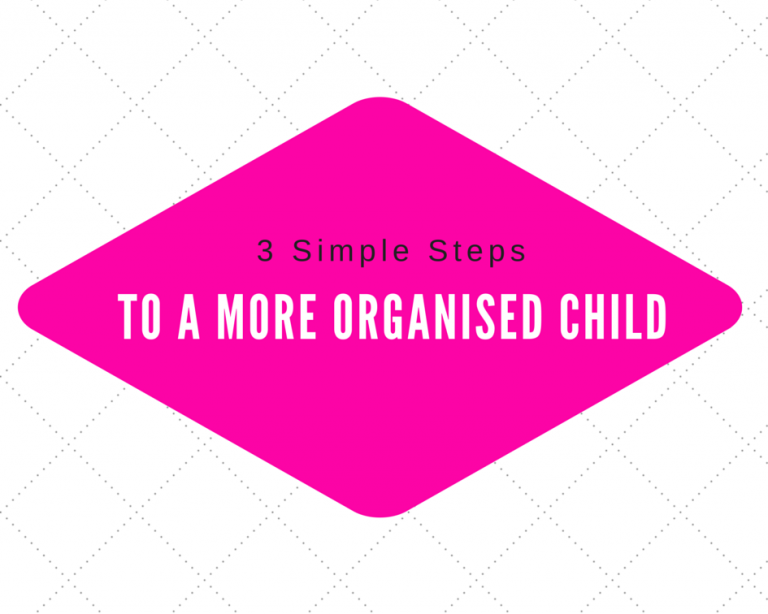 Being organised is a skill that every single child needs to develop in order to succeed at school and home. Unfortunately, being organised is not something that happens naturally for every child. Some will need very little prompting (and will often be more organised than us!), while others will really struggle to become organised. Here are 3 simple steps to help your child become more organised.
Have a timetable
If you walk into any primary school classroom, there's a fair chance that you will see the timetable for the day in a prominent position for every child to see. This is so that the students are aware of the planned activities for the day and can organize themselves accordingly. While timetables are an essential part of any classroom, it's just as important to have one at home too.
Image Credit: Travelling Together
If you have very young children, it's best to introduce a day timetable first. As they become used to the timetable system, you can move to a weekly timetable. For visual learners, you might like to make up magnetic picture cards for the days activities and place them onto the fridge in the correct order.
A timetable will encourage your child to become more organised as they know the structure of their day. For example: if they know that they have swimming lessons straight after lunch, they'll soon learn that they need to have their swimming gear packed before lunch. Or, if you're going to the library in the afternoon, they'll learn that they need to find their books in the morning.
Routine
If you're trying to teach your child to become more organised, then routine is essential. While life can be busy and of course children need to learn to be flexible, they also require routine and structure wherever possible.
Image Credit: SparkleBox
From an early age set up basic routines that your child can follow. For example: in the morning, a basic routine may involve – getting up, making their bed, getting dressed, having breakfast and then cleaning their teeth. It may seem like a very basic routine, but it's one that allows your child to become independent and organised. Not having this kind of routine will mean that the Lego is being pulled out when it's time for breakfast, or the beds are still unmade at dinnertime.
Children thrive when it comes to routine and structure. They know what is expected of them and can plan accordingly. Sure, there'll be up and down days, but in general, sticking to a routine is so important for developing good organizational skills.
Set high expectations
Children respond so well to high (but realistic) expectations both at school and home. If you expect them to be organised, follow their timetable and complete their usual jobs, they'll generally be more than happy to do so. As we all know, it's a great feeling when you're organised and have ticked all your jobs off your list – and it's no different for kids. By developing routine and structure in their everyday lives, children's organisational skills will flourish – and they'll feel confident and happy because of it. Children are amazing little things and are generally capable of a whole lot more than we give them credit for. So set your expectations high and watch them rise to the challenge.
Image Credit: Kid to Kid
Does your child need a little help in the organizational department or are they naturally super-organised?