Perth Mum Charged for Allegedly Slapping her Son Over a Stolen Apple Incident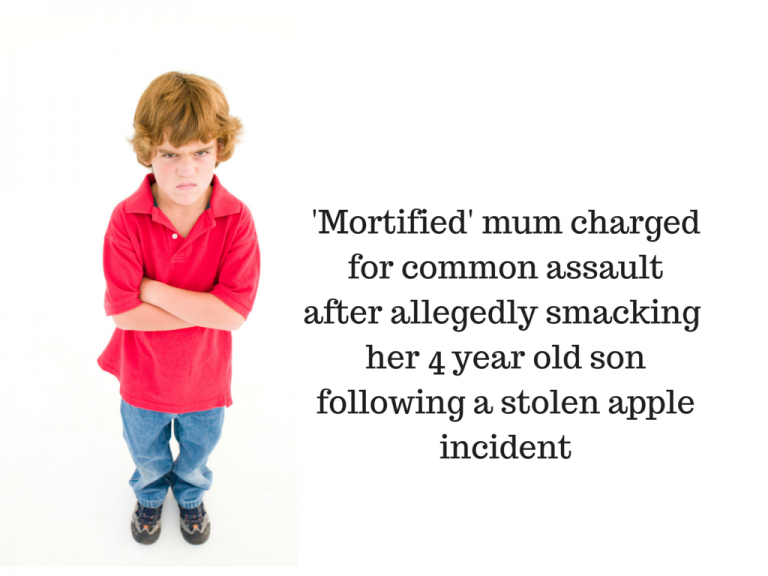 Update: The charges of common assault against the Perth mother who slapped her son in a supermarket have been dropped after the case was reviewed by senior police officers.
*      *    *     *     *
The age-old debate of whether smacking a child is an appropriate form of discipline has been reignited today with news of a Perth mother who has been charged with common assault for allegedly slapping her 4 year old son.
The alleged incident occurred whilst the mother of 3 was shopping with her children.
According to the woman's husband "the six year old encouraged the four year old to pinch an apple off a shelf, have a bite and put it back – and he has."
The Perth mother then paid for the apple, refusing to give it to her two sons involved in the incident – and instead gave it to her daughter. A scene familiar to many parents then resulted – as her 4 year old son threw a tantrum in front of other shoppers.
In what her husband insists was a spur of the moment mistake his wife smacked their 4 year old across the face.
The Perth mother is being charged with smacking her son across the face twice – however her husband says that she only struck him once – as he dodged the first smack.
Police were called following the incident and stopped the 'mortified' mum as she left the shopping centre car park.
The woman's husband believes that the police have overreacted to the incident, and should have given her a warning after checking that the children are not abused.
Online reactions to this story are divided, with some sympathising with a mother who may have acted out of character under the pressure of the moment, to others who feel that a smack on the bottom is an appropriate punishment for 'stealing,' however a smack across the face is not.