How to Help Your Child Overcome Their Fear of Water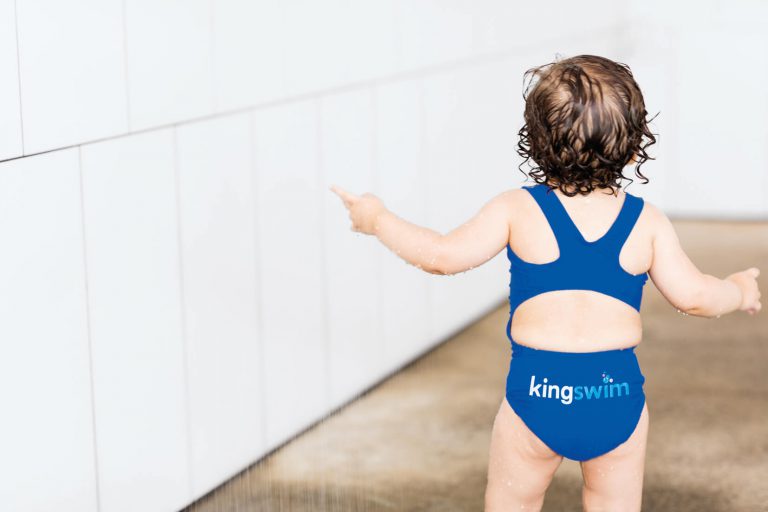 How to Help Your Child Overcome Their Fear of Water
Every parent knows the importance of teaching their child to swim. But for some children, being in and around water can become a source of anxiety. We chatted to Anne Brown, Kingswim Area Manager to find out how parents can best help their child to overcome the fear of water and develop confidence as they learn to swim.
How common is it for a child to fear the water?
As their world expands, pre-schoolers may develop fears of new places and people. New exposures bring the fear of uncertainty. Sometimes fear can come from a concrete experience but some of it can be created by a developing imagination.
It is also important to recognise that fear is not necessarily a bad thing. Think of it as a bit of an insurance policy, without it we might jump headlong into things that maybe we shouldn't.
While some children do suffer from anxiety disorders, fear is mostly a predictable rite of passage, a natural stage of development that we will undoubtedly encounter in our role as parents, educators, supervisors and teachers alike.
Fear of the water is quite common among children, so parents should never feel like they're the only ones. The most important thing is to recognise the signs – restlessness, reluctance, panic, refusal, avoidance, misbehaviour and even aggression. Once parents and teachers understand the child's behaviour may be stemming from fear, we can work towards overcoming that fear.
What steps should/can parents take to ease their child's fear of the water?
At Kingswim we never force a child to do something that will panic them. Instead we encourage teachers to get creative to make lessons fun and relatable. Parents can do the same to encourage children in the water and promote swimming lessons as a fun and exciting activity. Below are some of the ways we encourage reluctant swimmers.
Tips for managing a fearful and reluctant swimmer
Recognise the fear but project calm and confidence.
Never force a child to do something that will panic them, instead use some encouraging persuasion to build trust and reassurance.
Shift the focus, ask questions, and find some common ground so you can become more relatable. "Do you like Peppa Pig? Did you know Peppa Pig swims here too?" .
Provide opportunity for a safe experience. Sit on the side and encourage feeling the water with feet or hands.
Help the child to know what to expect. Arrive to your swimming lessons a little earlier to watch other swimmers in the pool and feel more comfortable in the new environment.
Use fear reducing phrases like "you can do this" "it will be Ok" 'look what I can do" "this is fun" 'let's have a try."
The number one rule is slow and steady. Remember, all those little steps you take along the way, will result in big steps for their swimming future.