How to Spot Your Baby's Sleep Cues and Why it's Important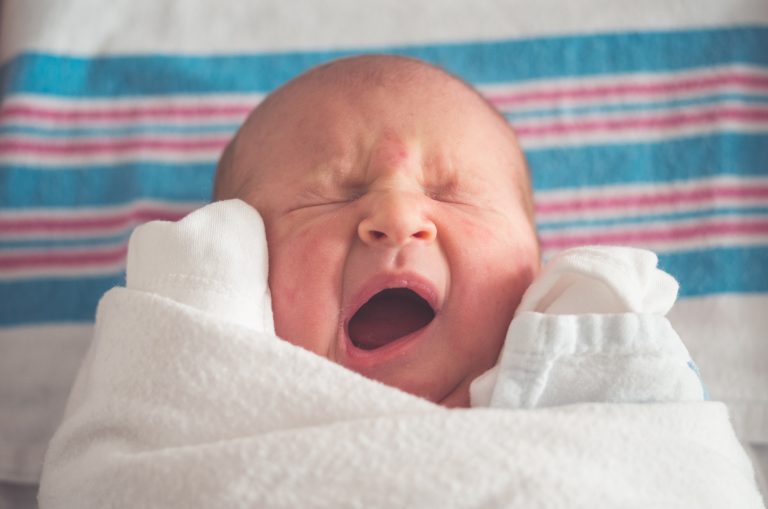 How to Spot Your Baby's Sleep Cues and Why it's Important
Settling your baby into a good sleep routine can feel a little overwhelming at first, particularly when you are feeling sleep deprived yourself. How much easier would it be if they could just tell us when they are tired, right? Well, they do, in their own way, through subtle, and sometimes not so subtle 'tired signs.' Once you know what your baby's sleep cues are, you'll know when it's time to settle them, before they get to the overtired and cranky stage.
Sleep cues can change as your baby grows, and of course, every baby is different. So whilst we can't tell you exactly what to look for in your child, we can give you a list of signs that suggest they might be ready for sleep, depending on their age and stage.
Common Newborn Tired Signs
yawning
pulling at ears
clenching fists
fluttering eyelids
difficulty focusing eyes or going cross-eyed
staring into space
jerky arm and/or leg movements
arching back
frowning or looking worried
sucking fingers
eyebrows going red
turning head away
Common Baby and Toddler Tired Signs
clumsiness
clinginess
grizzling
crying
demanding attention
fussiness with food
bored with toys
What to Do When Your Child Displays Tired Signs
Getting a child to sleep when they begin to feel tired, is a lot easier than trying to get a baby or toddler who isn't tired, or who is over-tired, off to sleep. When they start to display tired signs it's a good idea to reduce stimulation, by removing toys and or moving to a darkened room if possible, and talking to them in a quiet and soothing way. These cues will help your baby transition to sleep more easily.
Understanding Your Baby's Sleep Patterns
Sleep is critical to your infant's overall wellness, mood and development. Whilst you could keep a diary of when your baby sleeps each day to work out their sleep pattern, there is a much easier way.
By tracking your babies heart rate and movement, the Owlet Smart Sock can provide insights into total hours slept, awake times and a breakdown of your baby's light vs deep sleep. You can then use this data to help create routines and develop healthy sleep habits for your baby.
The Smart sock comfortably wraps around your baby's foot to track heart rate, oxygen levels and sleep using pulse oximetry technology. The base station notifies you with lights and sound only if heart rate or oxygen levels leave preset zones.
So maybe, everyone can get a little more sleep!