A New Mum Has Died While Nursing Her Two-Month-Old Baby Girl in Her Arms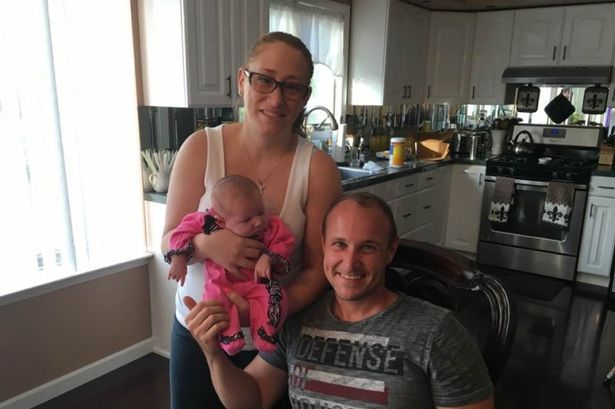 A new mum in New York has tragically passed away while feeding her newborn baby daughter.
Deanna Rose Gioia, mum to two-month old Adrianna, told her husband she wasn't feeling well, while cradling their daughter. By the time her husband, Richie, had reached her, she was unresponsive and died later in hospital.
The 35-year-old had no known medical conditions and had no issues delivering her baby girl.
Deanna's mum, Debbie DiSalvatore said, "Just like that, she was gone."
Friends of the new mum say she was in the best of health.
Friend Michelle Paini said "She was in good health. She didn't have complications giving birth."
A GoFundMe page has been set up by family and friends to support Richie and Adrianna during this tragic time. The goal is the reach $200,000. So far the page has raised $64,000 in donations. If you'd like to contribute please head here.