I Tried to Permanently Escape My Life…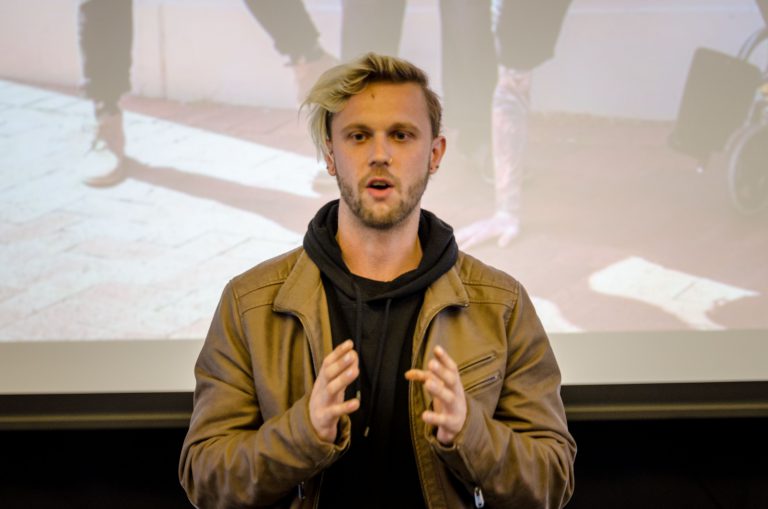 I Tried to Permanently Escape My Life…
Author: Josh Moorhouse
Twelve months ago, I had just been discharged from a psychiatric ward. I'd spent ten weeks there after attempting to permanently escape my life.
At the time, such a brutal and final response to the way I was feeling, and the challenges I was facing, seemed to be the only way; because, I hated myself. All of my ideas and dreams seemed stupid. Life had very little meaning, almost no plausible direction, and I viewed myself as worthless to society.
None of these things were true, but I believed them to be. Mixing a cocktail of self-bullying and emotional turmoil, with a multitude of unsympathetic – and at times abusive – authority figures, had led me to view the world through a lens of debilitating anxiety, fear, and defeat. I truly believed these things.
But today I sit, penning away in my journal, as I make my way home from a meeting regarding my social media content for the coming month.
I am alive, but most importantly, I'm truly glad to be alive.
12 months seems like a lifetime has since passed by, but it has only been a short period of time. It's important to acknowledge that in order to feel the weight of significance upon all that has happened.
See, after I left the ward, I dedicated myself to getting better, and to surrounding myself with people that wanted that for me, too. I invested almost all of my time into the development of other young people like me, through a youth centre, called OYEH. I did this all for free – but that didn't matter to me. I needed to do it.
Mid-last year, OYEH won an economic development award. In October, I co-founded FLYP – a three day youth camp to launch in September this year. In November, I graduated from the Future Leaders Program, through sponsorship from Bendigo Bank and the City of Onkaparinga Council. By December, I had been nominated for the Seven News Young Achiever Award in Leadership, and delivered presentations to over two hundred people, along with a workshop on mental health and wellbeing to a national executive management team.
It's certainly been quite a journey, and now, only two months later, I often find myself being requested to speak to young people about my story, and the things which I have learned, and contributed to. It's both an honour, and an enormous responsibility to have become a voice of hope. I've come to find a strong sense of relatability to my story amongst the young people to whom I've spoken. Whilst it's validating to know my story is being received well, it's saddening to see so many common threads of hardship amongst my younger peers.
So, it is that also have an opportunity here, to be a voice of insight into these shared perspectives found within the stories from many of us. These stories, like my own, represent over 65000 Australians who attempt to permanently escape life every year. The value in stories like mine, is not just for young people, or other creatives. It is an offering to you, as you may exist within a young person's community – Mothers, fathers, teachers, youth-workers, guardians, and other caregivers: I offer to you a way into deeply understanding a young person's perspective – our barriers, our hopes, and dreams. I hope that my sharing of vulnerability with you, may empower you to listen, and to learn more about ways to support the ones who we most love. Together, as a united community.
Josh Moorhouse uses the dark times in his life to connect with young people and is an ambassador for many youth communities and community initiatives.