What to do if your child is being bullied at school?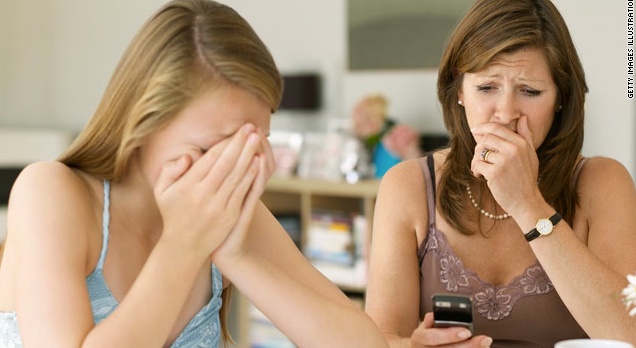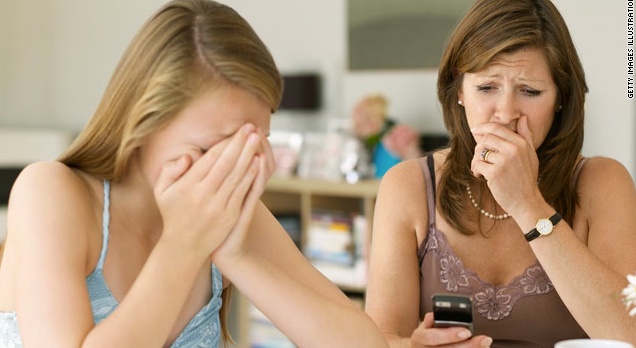 Image credit: Getty Images
Unfortunately in life people will hurt us!
As parents need to remember that having our feelings hurt at 10, 15, 20 or even 40 years old feels the same. So the old saying "sticks and stone can break my bones, but names will never hurt me" is just not true.
Australian Teenage Expo co-founder and youth expert Sacha Kaluri says one in three students are being bullied everyday, and this is just the reported cases that get back to teacher.
"Majority of school kids of any school age don't tell anybody what is happening as they are too embarrassed to tell a teacher or parent what is going on, so the bullying never even gets reported." Said Ms Kaluri
"Kids take on the feeling that it is their fault and adults wont understand or even be able to help."
"Its our role as adults to prepare kids how to deal with these issues before they happen, to build their resilience so they know how to handle a bullying situation when it come up."
Sonya Karras also co-founder of the Australian Teenage Expo said "Keeping the conversation open with kids about what being bullied means and that its never the victims fault is always a sure way to inadvertently tell your child you are open to discuss what's happening at school."
"It's about letting them know that they can come and talk to you about anything and you will never judge them"
Ms Kaluri has tips on how to teach your child to be resilient and feel confident, so that if they do get bullied they are prepared.
Standing Tall. Our body language says so much about us. No matter what we look like on the outside people can instinctively see if we are confident or if we are a push over. Make sure you teach your child to have a strong look, hold their head up high and have a confident walk.
Don't react. Bullies want a reaction, that's why they do it. As much as it's hard not to show your feelings, we have to teach our child not to act like it hurts.
Prepare your child with comeback lines. Have a discussion with them about what to say to someone if they say something mean to them. That way if it happens they are not all chocked up and shocked. They have something prepared to say back.
Let them know if you were ever bullied and how you felt. Kids think once you're an adult then you have forgotten what it was like at school, but I am sure we all have stories of when someone hurt us at school. Its okay to share with your child. Talk about how it made you feel, what you did when it happened and how to want to make sure the same does not happen to them.
Speak up. The most powerful weapon we have against a bully is to talk about it and record what happening. Encourage your child to talk about it as much as they want. It's important for us as adults to try and keep a record of this information as well. So that when it comes to approaching the school, then we can have documented situations. It makes things so much easier for us as parents and as well for children if we go into a meeting with a teacher with a stack of notes with as much detail as possible. It calms our nerves as well. That way the bully has no chance to come back and say it was an isolated incident and its no big deal.
Ms Kaluri says we just need to use the same format we would use in the workplace as we would in schools, Document everything especially if you find that its not just a one off thing.
"Its all about making sure your child feels like you are on their side and that all lines of communication are open." said Ms Kaluri
"I am constantly hearing from students that they never tell anyone what is happening to them and they just hope it will go away, but that is not often the case, we need to teach our children to stand up for themselves so this does not create a pattern in life for them being bullied as an adult."
"When documenting any information we need to remember the five W's. What happened, when it happened, what was said, where it was, and who was there"
"We have to teach our children to be smart and savvy about these issues, that way they can feel more confident and resilient and get through life much easier."
Sacha Kaluri's Background
Sacha Kaluri started a successful business at the age of 18 and now travels
around Australia speaking to young people in senior schools on the topics of how to have the career of your dreams, bullying and online bullying, stress management and body image.
In 2011 Sacha Kaluri became the co founded and the co-director of the Australian Teenage Expo, a large-scale youth event which this year attracted almost 8000 Victorians at the Melbourne Showgrounds.
Australian Teenage Expo aims to provide everything a teen, parent or educator needs to know about in three key areas – Education, Services and Products, with as much fun and interaction as possible.
For more information about the Australian Teenage Expo or book a keynote presentation by Sacha Kaluri visit www.teenageexpo.com.auor www.sachakaluri.com