Reactions to Food: Can Foods Cause Hyperactivity in Children?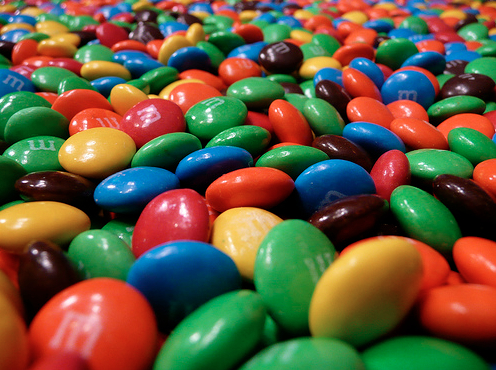 Can Foods Cause Hyperactivity?
We have found that good food and bad food (say treats, chocolates or sometimes food) makes the kids go hyper. It could be an apple, a juice or say a chocolate and they are off, after their body has time to process the food they are unmanageable. What could be causing this hyper activity?
Our theory is that it is the sugars in any food, natural or added create this reaction. I mentioned how the twins react and one person told me that I must be feeding them junk. I don't feed the kids junk however they do get treats every now and then.
The twins are not high sweet eaters and refuse most treats that are offered to them, so most unusual for kids their age. If they do have a treat it might be a cake or dark chocolate but little bits of each. Even with sweets and of course good food they are not big eaters.
One big thing my kids don't go near is fizzy drinks, they just have not taken to them. The twins seem to only like water, milk, and every now and then a fruit juice (when we pick fruit juice it is 100% juice not the drink or watered down type).
So my question to you is, has this happened to you and what was the reason? Is it a preservative? Is it a food dye that is hidden and we are unaware? Could it just be a simple reaction to natural sugars? Maybe it the body's way of feasting on food when it gets it, as said my girls don't eat a lot, so when their little bodies get some fuel it might go a bit crazy…. Maybe that's it?
Blood sugar does change energy levels, if meals have simple carbohydrates, say fruit or rice then the child's blood sugar will get a boost and energy levels will increase so says, "Why does eating make my toddler hyper?"
I need to make sure that the girl's diet packed more with complex carbohydrates rather than the simple ones. I do give the twins wholemeal breads and other ones with all different grains. However I am faced with very fussy kids who don't eat. Maybe there is a way that I can do this without them catching on?
One site that I came across is called, "Calming foods for hyperactive kids." It details foods that will help calm kids and recommends some great choices to help. Some of the food on the list the girls eat but most they don't, so I will need to be creative.
Do you have techniques to adding these good foods to fussy diets? If so send them my way! I need them.
Suzanne Robinson is an ex career girl (well still a career girl, but not in the office and getting paid). She has worked for the ABC (Australian Broadcasting Corporation), News Ltd.'s, CareerOne.com.au as a producer and lots more.
She is a mother to four year old identical twin girls, who keep her very busy. On top of looking after the girls, she is studying for a master's degree in project management, blogging on her blog "Mummy to Twins", attempting to keep the house clean and tidy, and trying to fit in some me time as well.