The Swimming Survival Skills You Should Make Sure Your Child Learns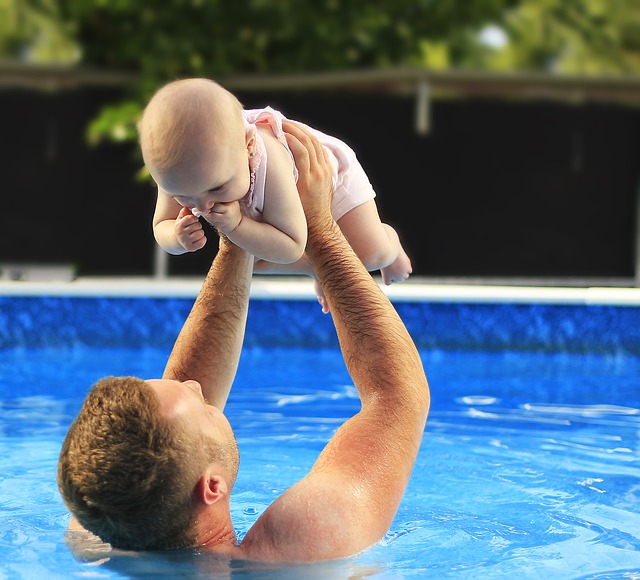 The Swimming Survival Skills You Should Make Sure Your Child Learns
As the weather warms up, many families in Australia spend more time outside around water. When the thermometer rises, there's no better place to cool off than in backyard or community pools, the beach, or in and around one of our many beautiful lakes and rivers. It is important to teach our children from a young age, that whilst these watery locations can be fun, they can also be dangerous. It's a sad fact, that for the past 10 years, an average of about 30 children die in Australia each year from drowning. So, whilst we don't want our children to grow up with a fear of water, we do want them to develop a healthy respect for the dangers.
A great way to prepare children of any age to be safe and confident in water is to ensure that they learn swimming survival skills.
Paul Sadler, founded the Paul Sadler Swimland schools fifty years ago, because he is passionate about teaching children survival skills in the water.
"Way back in the 70's I asked myself the question 'What is the most important thing a parent should seek from my swimming program?' The answer is resoundingly that the best thing we could do, is teach your child to 'not drown.'
"This attitude formed the basis of us calling ourselves the "Survival Specialists."
Whilst many parents are capable of teaching their child the basics of swimming in a swimming pool, the fact is that many of us overlook or are simply not aware of, the need for them also to learn personal survival, water safety and basic rescue skills.
We recommend getting an expert to help with this. Firstly, find a swim school that specialises in teaching survival skills as well as the more basic swimming skills. It is a good idea to find out what the swimming program involves before signing your child up. Don't just assume that they will cover survival skills.
"At Swimland we are experts in teaching survival skills and have developed a fun and low-stress way of introducing and developing these important life-saving skills. Our students learn treading water, mobility skills on their front such as dog paddle as well as skills on their back. We also teach the kids safety circles," explains Ben Sadler, Program Director of Learn to Swim at Swimland, and son of Paul Sadler.
"I have seen kids as young as twenty-one months old demonstrate these skills," Paul Sadler adds, "and when applied, they can save a life."
To the Sadlers' mind, learning to tread water is one of the most important skills a child can ever learn, and we agree.
"In our program we spend 10 minutes of every class teaching survival skills until a child reaches the crucial threshold of 2 minutes of non-stop treading water," explains Ben Sadler. "Once this is achieved, we know the child cannot fake this skill and we are confident that if they fell into still water like a pool, river or lake they would have the survival skills to save their life."
"This philosophy is not negotiable," adds Paul Sadler. "It's about taking the tough option and, in the gentlest way, teaching these survival skills because it's the best gift we can give you and your child."
Children who are confident and calm in a dangerous situation are more likely to be able to tread water more effectively, so regular practice of this skill is encouraged.
"We know the body wants to float," explains Paul Sadler. "Our bodies are made up of bones, muscle and fat. The body will naturally float if we are relaxed. However, fear and tension make this difficult."
Regular swimming lessons with a trained swimming instructor can help your child develop these skills and learn more about water safety, regardless of their current skill level, in a fun and relaxed environment.
Visit Paul Sadler's Swimland website to find a Centre near you.
Never leave your child unsupervised around water.