Bride Slammed for Tying Her Baby to Her Wedding Gown Before Walking Down the Aisle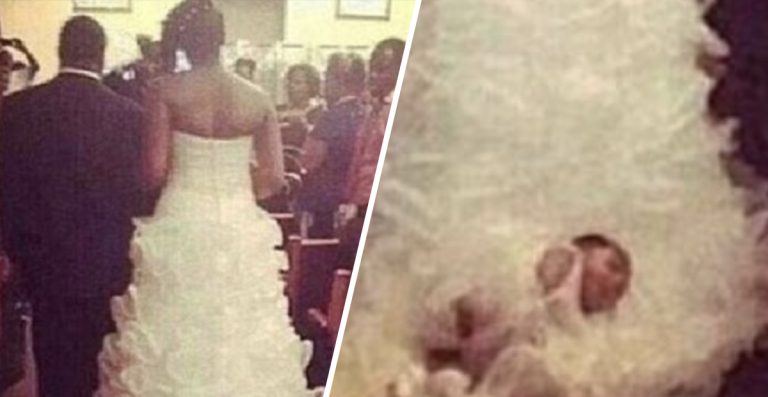 Bride Slammed for Tying Her Baby to Her Wedding Gown Before Walking Down the Aisle
A picture has surfaced of a bride walking down the aisle with her one-month-old newborn baby tied to the train of her wedding gown, awkwardly clutching on for dear life.
The Tennessee mother has received fierce criticism as the image shows her locking arms with a man as she walks down the aisle, towing her infant along behind her.
Fellow guests can all be seen directing their attention to the tiny bundle of joy being dragged up the aisle.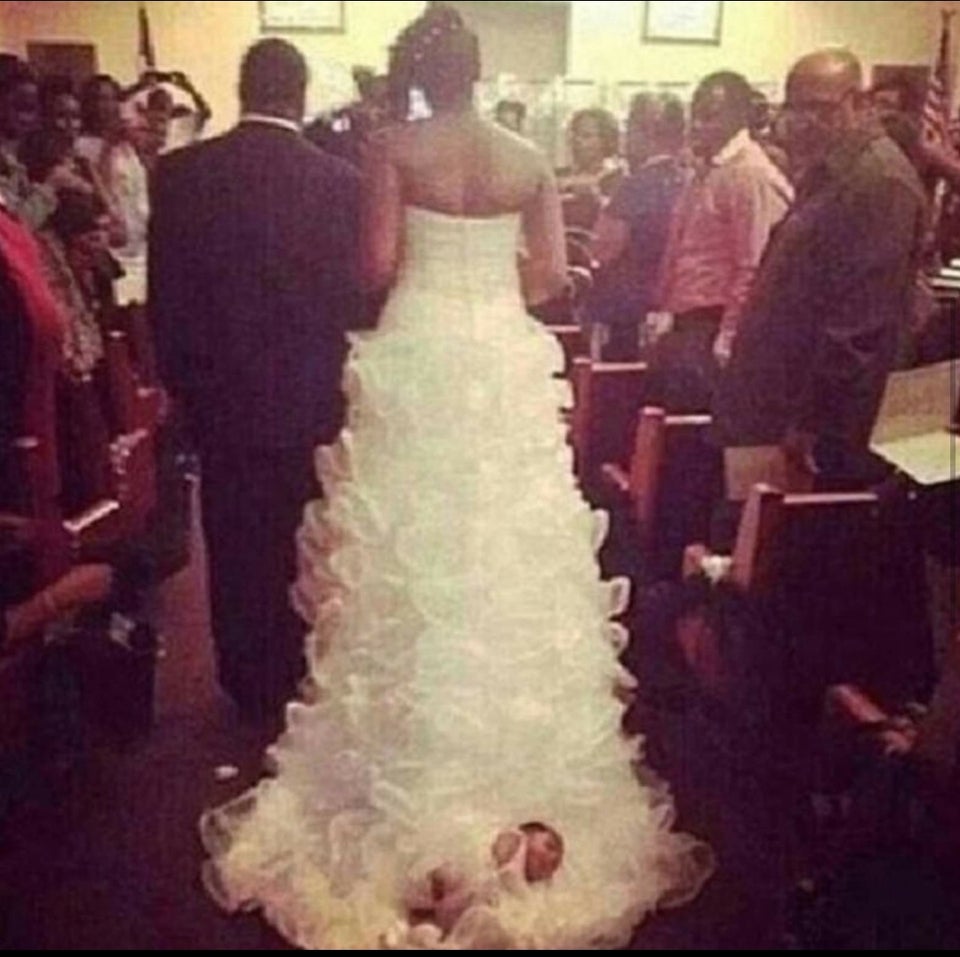 I swear I'll stop writing these bride-shaming articles when brides stop doing ridiculous things.
The photo was originally snapped at the wedding held back in 2014 but has gone viral once more after it was shared on Reddit.
At the time the bride issued a statement following a deluge of criticism where she defended her choice claiming she was "covered by Christ."
That's a whole 'nother mess in and of itself.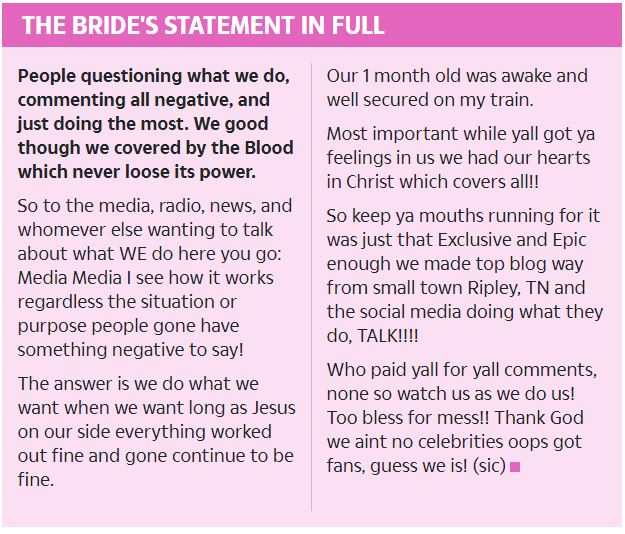 Redditors were left horrified by the image, sharing their outrage in the comments.
One wrote: "Please God, tell me that is not a living baby…And if it is, wtf…no one running after her to save the baby?"
A second agreed adding: "Oh sweet Jesus! Why? And why did no one pick up that poor baby."
"I'm no expert, but I am pretty sure babies are supposed to be kept off the floor," said a third.
"I'm just hoping the baby was still alive by the time the wedding was over."
Look, we get the sentiment of wanting your newborn baby to be a part of your wedding ceremony. There are just other ways to do it that don't include dragging her behind you on the way to the aisle. We can only hope there were no steps to navigate during the procession.
Source: Reddit/Trashy