Tips on How to Relax and Enjoy Your Baby's First Christmas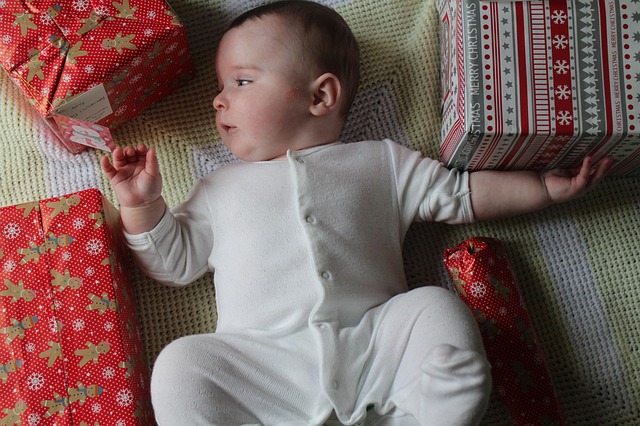 Tips on How to Relax and Enjoy Your Baby's First Christmas
In partnership with Owlet
The run up to Christmas can be extremely busy for parents, but when you add in caring for a baby, often on limited sleep, 'busyness' can easily turn into exhaustion and overwhelm. If you are the type of person who wants to keep everyone happy, and do all of the things, we recommend letting that all go this year, so that you can actually sit back, relax and enjoy your baby's first Christmas. Easier said than done, right? We've put together some tips to ensure that you too get the opportunity to revel in this special time of the year.
It's Okay to Say No
Don't feel obliged to attend every function, gathering, or coffee date you get invited to just because it's Christmas. The same goes for having visitors to your home. It's important to remember that not only are you adjusting to caring for a new little person, your entire body has undergone an incredible process. It took nine months to grow your child, give yourself an equal amount of time to recover! Don't feel guilty if you feel like some boundaries are needed this year for you to spend more time getting to know your new baby and less time keeping everyone else happy.
Accept Help
Don't buy into the myth that mums must do it all. Asking for help when you need it isn't a sign that you aren't coping. Often times, family and friends are only too happy to lend a hand by hanging out the washing, or having a cuddle with your bub while you have a shower or a much-needed nap.
Let Someone Else Host Christmas This Year
If you have the reputation for being the hostess with the most-est, this year it's wise to hand that baton to someone else. Instead of spending your baby's first Christmas cleaning before guests arrive, preparing and cooking the Christmas spread, and cleaning again when they've all gone, your day will be better spent enjoying the magic of your baby's first Christmas. Trust us on this!
Invest in a Good Baby Monitor So That You Can Enjoy the Company of Friends and Family
If 2020 has taught us anything, it's to appreciate those dear to us. With families affected by lockdowns and border closures this year, many of us can't wait to make up for lost time. Being a new parent doesn't mean that you can't be part of the fun.
With a tool like the Owlet Smart Sock, parents can relax, knowing that they'll be notified if their baby needs them while they are sleeping. There's also an option to add the Owlet Cam – so whether you are at home or visiting loved ones, you can check on your sleeping baby by simply checking your phone. Genius!
View this post on Instagram
Be Present
We know your baby is likely the cutest small person you've ever set eyes on, and Christmas is the perfect time to capture memories by taking lots of photos. Just don't get so caught up in recording every minute detail that you forget to savour the moment and be truly present.
Your baby's first Christmas is a special milestone for you and your family. Be sure to prioritise not only the happiness of those you love, but also your own wellbeing. Just enjoy and remember, it doesn't need to be perfect to be…perfect.