Which Extra-Curricular Activity is Best for Your Child?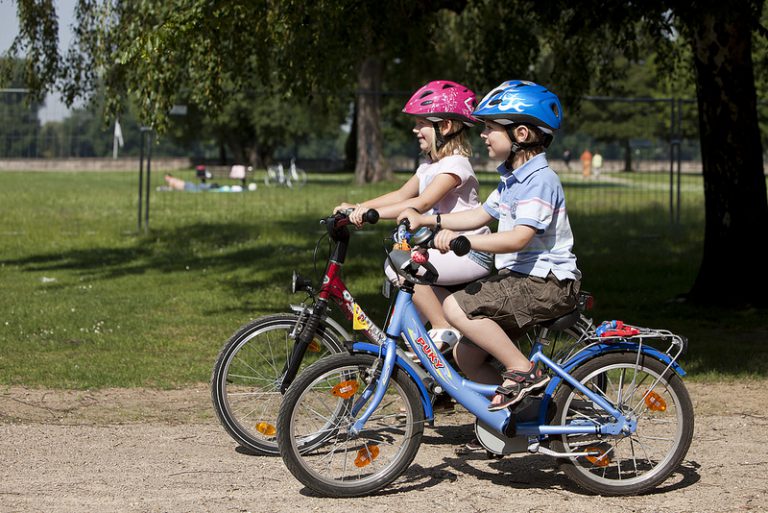 What activity is best for my child (dancing, sport, gymnastic, music)
Everyone else's child seems to be doing advanced martial arts, speaks fluent Mandarin or is on the cusp of dancing swan Lake at the Opera House. You're worried your future gold medallist or Shirley Temple is lagging behind. So how do you pick the best activity for your child?
Healthy body, healthy mind
Don't get obsessed about academic pursuits unless that's your child's passion. Kids are cooped up in classrooms for hours a day and getting them out and active as much as possible is important.
If they are into science and studying, see if you can find activities that involve outdoor field trips such as nature hikes. Or combine exercise with learning a language through a foreign language sports programme.
Boys can dance too
There's no reason you have to send your daughters to ballet and your boys to karate. Dance is wonderful for children as it increases physical skill and fitness as well as helps develop music appreciation. Boys are increasingly taking part in dance as ABS figures show.
A UK study also found that ballet dancers were fitter than professional swimmers and rugby players. Professional ice hockey players train in figure skating to improve their speed and technique.
The Sound of Music
Anyone who has watched Julie Andrews and her troupe of all-dancing, all-singing children knows how vigorous musical performance can be. Singing can even improve lung capacity – a British singer recently survived a collapsed lung because her remaining lung was so strong from belting out ballads.
Whether it's playing in an orchestra or a choir, musical activities are great for helping children learn about teamwork and performance. Learning to play a musical instrument also changes the brain and improves learning. Even tiny tots can enjoy sessions such as Rock'n'Rhyme.
Karate kids
Martial arts trains the body and the mind, and builds confidence and self-esteem. Children learn respect and self-control, and there are also special programmes using martial arts to prevent bullying.
It can also be a way for children to connect with their heritage or with other cultures and languages. Some karate teachers recommend students learn certain Japanese terms and how to count in Japanese.
Hot wheels
Cycling is something every kid needs to learn and an activity the whole family can take part in. It gives you a great cardiovascular workout and it's fun, cheap and good for the environment.
Younger children can start on push trikes and balance bikes before graduating to a proper bicycle. For really tiny tots, child seats can be used from 12 months, and there are also trailers available.
Gym bunnies
Gymnastics is great for children because you can do it regardless of the weather. The strength, flexibility, endurance and coordination that they learn are also important for other kinds of sport and dance.
Gymnastics allows children towards specific goals, such as doing a cartwheel or a handstand. Gymnastics Queensland believes it "enriches and physically educates the lives of its participants in ways that are unreachable by most other activities and sports."
In the swim
Australia's coastal population means that every Australian child needs to learn how to swim, and the earlier the better. Most infants love water so if you can start them early it's even better.
Another advantage to swimming is that parents can join in too, so it's a great family activity. Being a strong swimmer also opens up other sports such as surfing, rowing, windsurfing and sailing.
Most importantly of all, make sure your child actively enjoys the activities they're doing. Being forced into dance lessons you hate, or dragged reluctantly to the football field is a sure-fire way to put a child off physical activity for life.
Given the strong correlation between physically fit children and academic achievement, as well as lower rates of alcohol, drugs and smoking, keeping them fit, active and happy is your key goal.
Chloe Quin is wellness expert with online health insurance provider Health.com.au, whose mission is to help Australians access affordable healthcare that's easy to understand. Also a qualified yoga instructor, Chloe is passionate about empowering women to boost their health and fitness in fun, family-friendly ways.