This is Why Women Won't Hire Cleaners and Men Will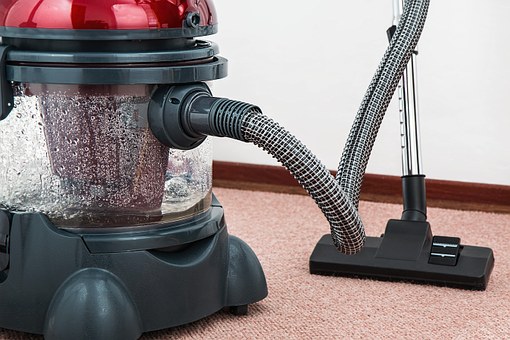 This is Why Women Won't Hire Cleaners and Men Will
Have you ever hired someone to clean your home? I have. A number of times for a number of reasons I have outsourced the vacuuming, mopping, dusting and shower scrubbing and paid someone to do the grunt work.
And studies have found that men are happy to do this. Whether they're a single bachelor or married with kids, if it's going to save them doing a chore they detest then they will happily fork out the cash and not give it a second thought.
But women, it seems, aren't quite so happy to hand over the front door key to a stranger. And if they do, it seems they are embarrassed to admit to it.
And I totally get it.
Those times over the years I have had a cleaner come into my house it was only because I was overwhelmed with it all. I was a full-time working mum with a partner who worked more hours than I did. No matter how hard I tried to keep up with everything through the week, by the time Saturday rolled around there was still way too much to do.
Extra-curricular activities for the kids, a mammoth grocery shop, piles and piles of laundry. Who the hell wants to spend whatever remaining free time there is on the weekend vacuuming, mopping, scrubbing bathrooms and toilets and dusting?!
There's parks to explore, movies to watch, dirt bikes to ride and we wanted to do all of it and more, so something had to give.
But was I happy about handing the keys and a list of instructions to a complete stranger and trusting they wouldn't peek in my bedside drawers? Absolutely not.
For one, I felt like a bit of a failure. I'm a woman. A super woman. Should have been able to Do. It. All. With time to spare.
Secondly, most of those cleaners didn't clean to my standard. And that's not to say that I cleaned to my own standard all the time but when you're paying someone else (a professional) I want it to be better than what I would do. I don't want to see one speck of soap scum on the shower screens or one bit of dirt left in a corner. I want them to clean things that never even occurred to me to clean. I want every single ornament dusted, every week. So that always used to disappoint me.
But the worst thing? The compulsive need to clean – before they got there. You can't leave dirty knickers on the floor and my brain also believed I shouldn't leave a sticky bench-top in the kitchen, an un-made bed in the bedroom or an over-flowing trash can. I also used to pick up and put away clutter in a mad frenzy the morning of the arrival. Ridiculous? Maybe, except for the time the cleaner had vacuumed under the bed, discovered a discarded sex toy and LEFT IT FOR ME TO FIND so that I knew that she knew!
These days I work part-time from home and I don't have the need (as much as I would still love to get out of it) to pay someone else to clean my house. I would really love it though if someone came around once a year to do all the stuff that is just beyond me; air conditioning ducts, dusty blinds, cobwebs in corners I can't reach……
Would you be comfortable in having someone clean your home?