Armpit Tattoos Are the Hottest (and Also the Sweatiest) Trend to Hit Instagram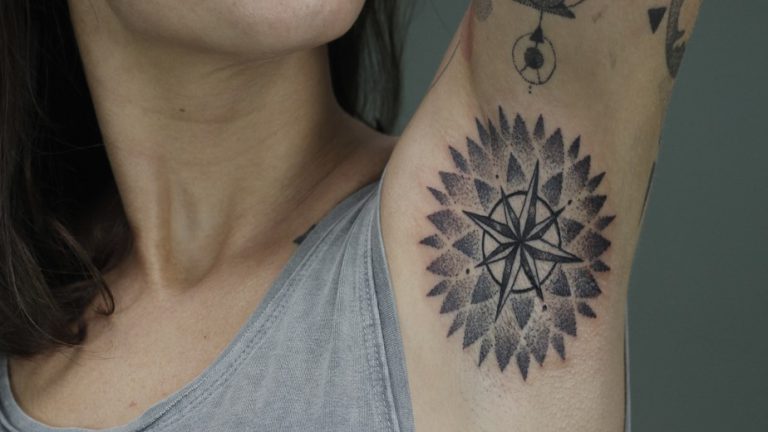 Armpit Tattoos Are the Hottest (and Also the Sweatiest) Trend to Hit Instagram
Instagram has been flooded with over 7,000 images of armpit tattoos popping up on the social media site, proving that beauty really is pain.
Tattoos covering the underarm area have been around for years, of course, but this latest trend specifically concentrates on a singular design centred on the armpit area itself.
If you've ever gone for an underarm wax, you can imagine how painful it must be to be inked in that delicate spot!
The designs are beautiful though, and are the next big thing in the body art world, showing up on the Instagrams of all the coolest tattoo artists on the block.
The designs range from delicate flowers as a statement solo tattoo to colourful graphic illustrations contributing to a cluster of other tattoos.
While the area can be one of the most sensitive and painful parts of the body to ink, it still allows for a person to shave as they normally would. Just try not to think of the healing process that will likely involve keeping your arm slightly outwards, so your pit doesn't get rubbed up the wrong way.
It's pretty cool to have a surprise pop of colour and design hidden under your arm, and it's the perfect spot for art if you're running out of space on the rest of your body.
What do you think? Do you love it too?
Source: Instagram