The C String Is Here- Just In Time For Mother's Day!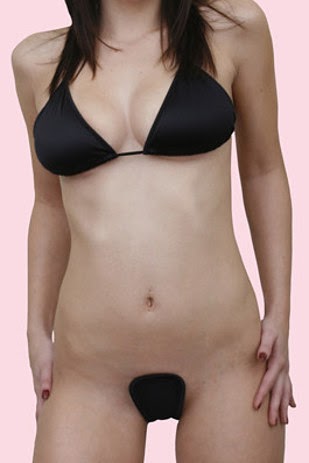 There's a saying that goes "Beauty is pain." And don't we women know all about that? From waxing, to plucking to wearing damn G-strings it seems we've endured just about every form of torture all in the name of vanity.
Or have we? See, I don't think you can really call yourself a woman unless you've worn a C string. I mean how else are you going to get rid of that ghastly visible panty line your G-string gives you? Or even cover that unsightly camel toe?
With a C string of course! It seems some genius (a man no doubt) has blessed us all with this rather ingenious product that basically just sits in our bum crack like one of those twisty headbands. Sounds comfy right?
The C-string is getting rave reviews in online forums. Here are some beauties below:
"It either bent from shipping or is of very poor quality."
"It is very uncomfortable. The fabric is almost like swimsuit material, very weird."
"It doesn't stay in place. Can't see wearing this for more than two minutes. Don't waste your money … this product is worthless."
Another customer described it as "the worst thing ever to happen to women's undergarments … and possibly humanity."
So what are you waiting for? For less than the price of a coffee, you too can eliminate all visible panty lines and possibly all future bed mates too.
Buy yours here today!