The Pear Body Shape
The pear body shape is the most popular body shape for women.
When you look into a mirror, if you're hips and bottom are wider than your shoulders and you have a smaller bust line, then you have a pear body.
However, if you are endowed in the chest area, your pear shape may become more of an hourglass.
Celebrities with pear shapes include Kim Kardashian, Eva Longoria and Christina Aguilera.
Pears biggest challenge will be finding garments that fit both their waist and hips well, most likely items that fit your waist don't look good on your bottom and vice versa.
threads and style recommends two things:
A very good tailor to fix any garments that look gorgeous but may just need a little alteration to be a perfect fit.
Choose fabrics for the bottom that have a bit of stretch such as elastine. This will ensure the garment hugs the natural curves of your body.
Follow the below tips to help apple shapes create a more balanced look:
It's about what's on top. The focus of your outfit should be on what's on top. Pear shapes should opt for slim, fitted tops or one shoulder. Button up collared shirts also work a treat. The Fate san paulo shirt and Talulah we danced silk tops are perfect – bright hues to take the focus upward.
Embellished collars and statement necklaces are your new best friend. These pieces naturally draw the eye upward toward the slimmest part of a pear-shaped body. The bigger and brighter the necklace the better! threads and style has a brilliant range of woman's accessories.
Layer upon layer. Layering garments can balance a pear-shaped body by adding visual interest to the top half of the body. But a word of warning, only layer with light-weight materials otherwise you will look like the tyre man! threads and style love's ideal layered outfit is a singlet, vest and blazer finished with a statement necklace. The August Street Bowie Vest is an ideal layering piece.
A-line dresses and tops emphasise the upper body whilst slimming wider hips, characteristic of a pear-shaped body. A-line is defined as a garment that is narrower at the top, flaring gently out to make an 'A' shape silhouette. Our A-line pick is the Sass paige tonal dress.
A structured garment. Structured pants are a great choice, especially those that skim the hips and thighs of a pear-shaped body. Avoid pants that have heavy detailing or large pockets. Keep the hems of pants, skirts and dresses wide to visually balance a pear-shaped body. The Honey and Beau on the street black pants is a wardrobe staple.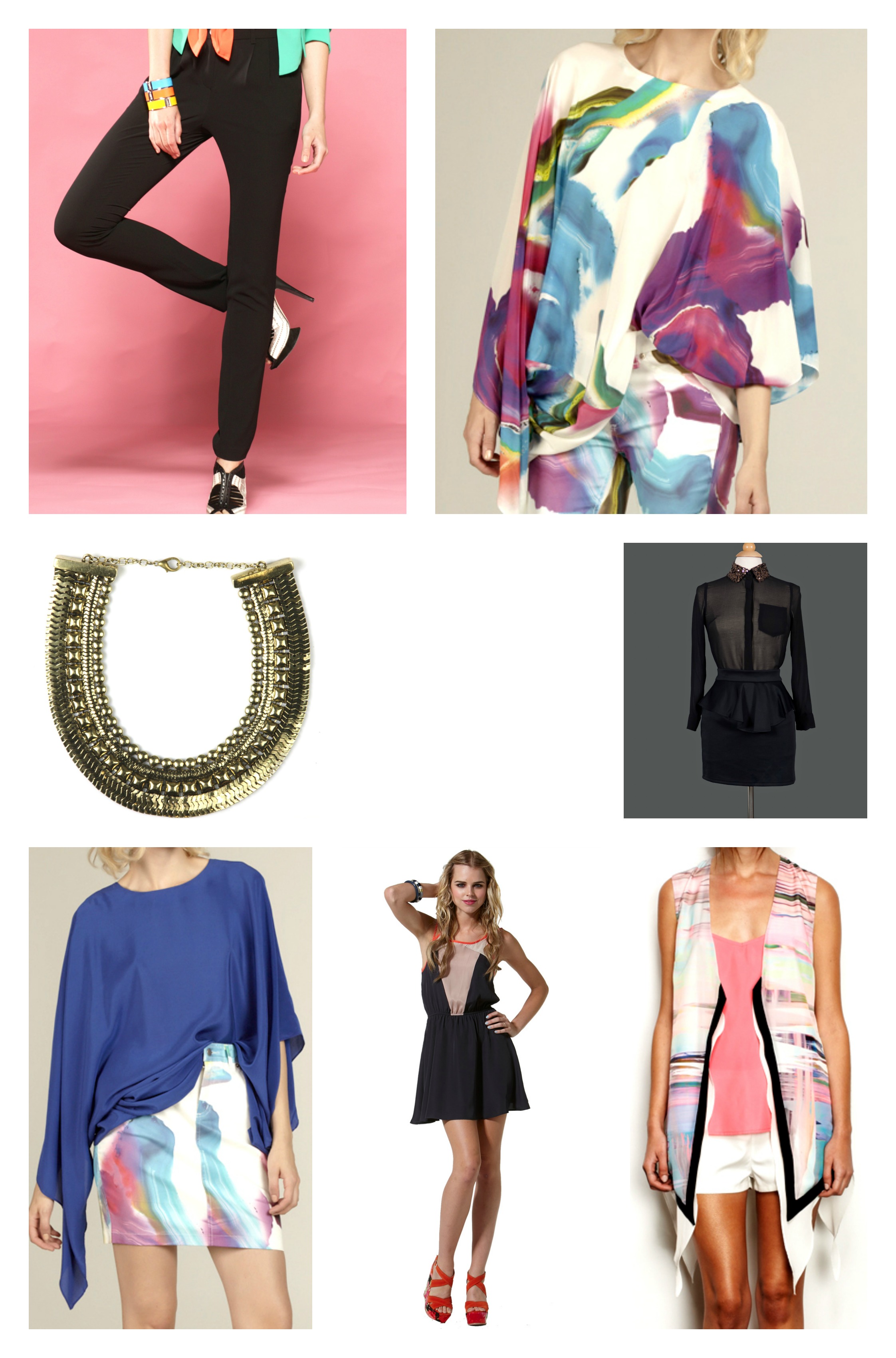 www.threadsandstyle.com.au was established as an online service to help women look and feel great. We truly believe that if you are confident in the way you look, this will translate to other areas of your life.
As such threads and style's online store offers a range of fashion tips and styling advice to assist you in shopping with us and styling looks for your day to day life.
Style is not just about clothing. Style is who you are, how you act, your lifestyle, your relationships. It is a reflection of you and your self esteem. Every woman has the ability to be stylish.
All online orders from www.threadsandstyle.com.au arrive in exclusive packaging with a free gift and style tip. We stock garments and accessories from over 35 Australian designers, offer free shipping and handling for orders of $200 or more plus have gift vouchers for that someone special.
For more style and fashion tips, sign up to the threads and style e-newsletter at www.threadsandstyle.com.auand also follow them at www.facebook.com/threadsandstyle
www.twitter.com/threadsandstyle
www.instagram.com/threadsandstyle