FFS! What Is It With Dickheads in Cars??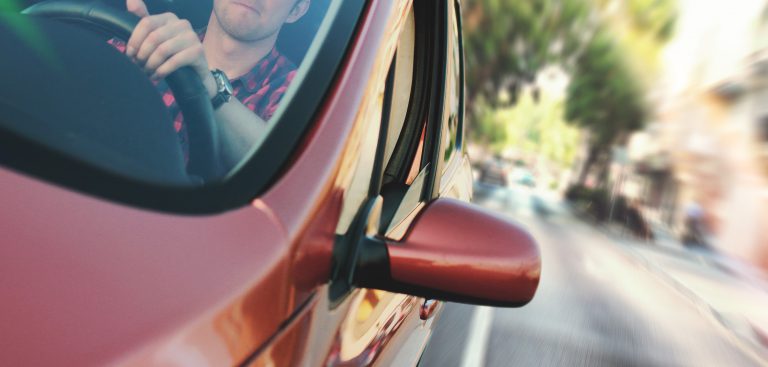 FFS! What Is It With Dickheads in Cars??
My gym is located at the end of a group of large furniture stores past a now empty Masters. The parking lot is huge and deserted at 8am. The main drag past all these stores and ex-Masters has a series of huge, bone-jarring speed bumps that my tiny little Mazda 2 struggles with so I normally duck left into the completely empty parking lot and leisurely drive adjacent to them before coming back out onto the main drag.
I have seen loads of other people do the same thing. It just makes total sense and saves our tyres and suspension because these are not those soft, rounded bumps – they are solid steel rectangles of torture. But for some – this is like waving a red flag to a bull and some weird shit goes down.
I have witnessed people – who were behind me in the first instance, RACE over these speed bumps to beat me. They are literally smacking their heads on the roofs of their cars to ensure they pass me or maybe to prove a point that they are, I dunno, superior for going the correct, designated route?
And then this morning there were two guys in a car behind me that ducked into the parking lot the same as I did but raced like a demon to cut me off and get in front of me before getting back onto that main drag. I had to brake to avoid hitting them when they cut in despite having the right of way. What the actual fuck?
Then they parked right next to me in front of the gym and stayed in their car until I went inside. So much for being in a hurry.
This may have something to do with the fact that I gave them a death-stare when I passed by and they may have realised they just made themselves look like complete dicks.
Why is it when we are behind a wheel all logic and common sense just disappears?