Here's How Doing a Little Bit of 'Life Admin' Could Save You a Small Fortune!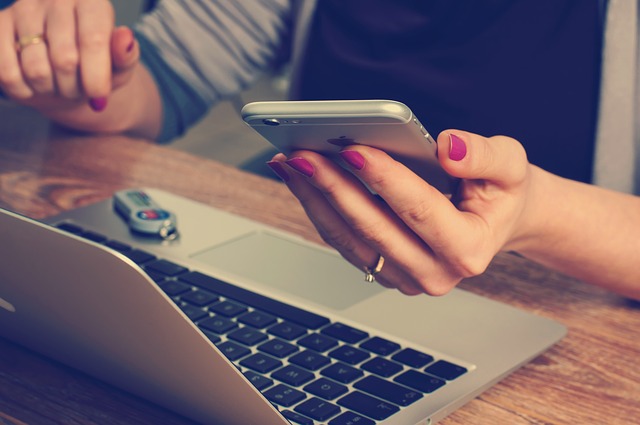 Here's How Doing a Little Bit of 'Life Admin' Could Save You a Small Fortune!
Sponsored post
It's that time of year when many of us are beginning to think more (and worry) about what we are spending. Christmas is on the way and we all know how expensive that can be! Some of us would like to take a family break over the summer school holidays too if the budget allows, and don't even get us started on the cost of new school uniforms and school supplies. No wonder we are all so frazzled! It's never-ending.
So what do we do? Well, if you are anything like me you probably spend hours looking for budget meal inspiration on Pinterest so you can save a little each week or spend your evenings surfing different online shopping websites trying to find the cheapest deal on the must-have Christmas toy – saving $5 you are lucky! Sound familiar?
But what if you could save so much more, if you invested just a portion of that time on a little 'Life Admin' instead? Okay…stay with me…I know the word 'admin' may conjure up visions of you drowning beneath a mountain of mind-numbing paperwork. But I promise you – this is far from it – plus by spending just a little time reviewing these areas of your finances, you could make big savings.
Energy Bills
It's the bill that most of us dread the most – the energy bill! The cost of energy has skyrocketed lately – in fact, in some states they went up by as much as a whopping 20% back in July! Retailers don't tend to reward loyalty and generally discounts on your plan expire after a year or two. So, if you've been on the same plan for more than 2 years, it's time to shop around, compare electricity companies and  see if you can get a better deal – because you are probably paying way too much!
Health Insurance
When was the last time you reviewed your private health insurance policy? Does it reflect the needs of your family? Are you paying for things you don't need? For example, if you don't plan on having any more children you should remove pregnancy and IVF from your cover as it will dramatically reduce your payments.
Car Insurance
If you have been simply renewing your car insurance year after year you could be paying more than you need to. In the time it takes you to make a quick phone call you could save plenty. Don't pay the 'lazy tax!'
Internet Costs
Where would we be without access to the internet? It doesn't bare thinking about does it?
But research released earlier this year revealed that there is quite a bit of confusion amongst Australians regarding NBN, with over 3 million households unsure of whether the NBN will cost more or less than their current connection. NBN plans have different speed and data options available, so it's important to take the time to weigh-up your preferred speed tier and data allowances against their lifestyle and budget.
If you are unsure about how to transition to NBN, broadband experts iSelect have shared their top five tips that we think will help clear things up.
Tip 1: Get connected as soon as you can – Once the NBN is available in your area, you have 18 months to connect before your ADSL service is disconnected. Providers are keen to encourage customers to move across so connecting earlier can increase the likelihood of enticing introductory offers such as lower connection fees and cheaper modems.
Tip 2: Check your contract – Make sure you are aware when your current fixed internet contract ends, as it may restrict your options when it comes to moving across to NBN. If you are still in contract when the NBN arrives in your area, you will need to move to an NBN plan with your current provider or look to cancel your contract and move to another provider.
Tip 3: Availability – in order to connect to the NBN, it needs to be available in your area. To find out if the NBN is currently available in your area contact iSelect or your current provider, or visit the NBN website. If it is not currently available, the NBN website will be be able to give you an indication of when the NBN is due to arrive in your neighbourhood.
Tip 4: NBN Plans – Shorter NBN contracts like month-to-month generally have higher upfront set up and modem costs. If you are able to commit to a longer 12 or 24 month contract, the upfront and modems costs are usually subsidized or waived completely.
Tip 5: Shop around – With so many options available, when the NBN arrives in your area, its well worth speaking with an NBN expert such as iSelect. Their consultants will be able to cut through the complexity and match the right NBN plan to your family's needs and budget.
Home Loans
Your home loan is probably your biggest monthly expense, right? So even a small change can make a big difference. For example, if you can get a slightly lower rate it could save you hundreds of dollars a year or more in interest. Can you imagine what that would add up to over the lifetime of your loan? Yeah! Well worth doing a bit of paperwork for!
Credit Cards
If you are going to give the credit card a bit of a hammering in the lead up to Christmas, compare credit cards to make sure you have a low-rate card or one with a generous interest-free period that will give you time to pay off all those lovely gifts.
So there you have it! Armed with the right information, you can invest a very small amount of time into saving more of you hard earned dollars. Whether its health or life insurance, energy, broadband, car insurance or home loans, iSelect helps Aussies take care of the boring but important stuff. Their highly trained experts help customers to choose and buy from thousands of available policies, products and plans – all at no cost to the customer!
So what are you waiting for? Scheduled in some time in your busy schedule to take care of some very important 'life admin' today!