Fitness for the Time Poor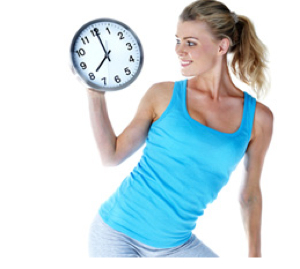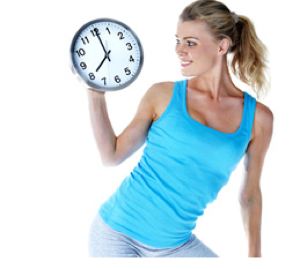 Did you know that lack of time is the no.1 reason people don't exercise more often? The chaos of life takes over and we forget to look after ourselves. Let this guide help you to reclaim your fitness. 3 simple steps to get your training back on track and boost your fitness, without pounding the pavement for hours.
Step 1
Push yourself beyond your comfort zone. If you do what you've always done, you'll have what you've always had.
For example, try interval training. If you normally run at 10km/hr on the treadmill, run for 4 minutes at 12.5km/hr, then recover for a few minutes at 8-8.5km/hr. Repeat 4 times. This can apply to any form of cardio.
Step 2
Quality training, quality rest. Our bodies adapt to the training we're doing when we rest, so make up for all of your hard work with 1-3 training-free days a week. As long as you earn them – challenge yourself in every training session.
Step 3
Train in an environment that motivates you. Some people like gyms, some prefer the great outdoors. Work out what suits you best – with or without music, with friends or on your own, 1:1 with a trainer or in a group? Most trainers offer 30 and 45-minute sessions. Try different options until you find the one that you enjoy most. This way, you're more likely to stick with it and get the results you're looking for.
Gretchen Masters loves helping everyone to get fitter, healthier and happier. With the solid foundations of an exercise science degree and over 10 years experience in the fitness industry, Gretchen knows how to help you to get the most out of your training.
Gretchen's biggest project these days is Spring – a national campaign delivered online to fight depression. Held each September, members follow daily fitness plans, eat good mood food and access meditation podcasts. They track their mood and watch it soar. All of the profits from Spring are donated to mental health charities.
Gretchen also delivers corporate wellness programs and writes regular columns for Inform magazine. When she's not busy boosting health and vitality all over Australia, you'll find Gretchen planning her next trip to France. Each July, Gretchen shares her passion and guides groups from the French Alps to Paris, following the Tour de France.
For more information
P 1300 65 25 66