How Does Pole Dancing Compare to Other Forms of Fitness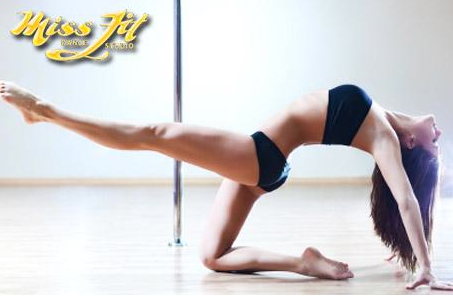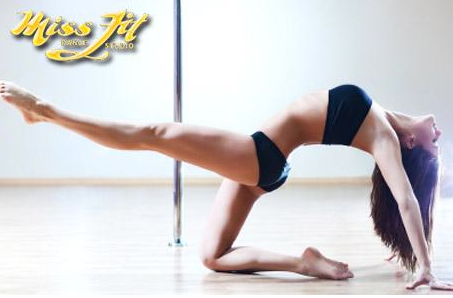 We've all heard about pole dancing for fitness, yoga for relaxation and burning it up at the gym. Not sure whether pole dancing, yoga, or going back to the gym are going to give you the results you're looking for? Here's an interesting comparison.
Pole dancing involves learning lifts and spins using a pole, and incorporating these moves into a dance routine. Therefore, there are 2 elements to this activity – resistance training and aerobic exercise. Resistance training involves lifting weights – in a pole dancing situation you are carrying your body weight on your arms. In the more advanced levels we learn how to flip ourselves upside down on the pole – either from the ground or aerially. It's pretty intense.
The aerobic (or cardio) component comes from the dancing. A pole dance will include sassy moves that keep you moving continuously for the 3-4 minutes of the routine. You will be out of breath, but repeated sessions will definitely develop your stamina and fitness. Dancing is a really fun way to exercise, and memorizing choreography also provides a mental challenge.
Pole dancing classes are female focussed, supportive and have a special intimacy that occurs when women get together.
A pole dancing class gets you to work every muscle in your body. Even though there is a weight lifting component to this exercise, pole dancers do not bulk up like body builders. The body type of a frequent pole dancer tends to be very defined, lithe and streamlined as being lean and having good flexibility are important aspects, particularly in the higher levels. Pole dancers have great core strength which can help prevent and manage chronic back pain.
In a pole dancing class, each session is different as you progress through a routine, with the option of performing it at the end of the term. It's a great motivator to really learn it, and provides plenty of challenges and variety in the classes. There is a huge array of different moves and spins to learn as you develop your strength and proficiency.
Yoga refers to a range of traditional systems of exercise and meditation in Hinduism. It is a low impact form of exercise sometimes used as a complementary form of medicine. The various forms of yoga involve holding body positions, breathing technique and meditation. Western yoga teachings are more focussed on the physical aspects. High intensity yoga styles encourage an awareness of physical movement that leads to a mind and body connectedness. Lower intensity yoga practises stimulate a relaxation response. In both situations there is a focus on total wellness, and potential benefits with improved flexibility, core strength and posture, depression, anxiety, and overall happiness. Yoga has been used with cancer patients to help them to better cope with their symptoms, pain and stress levels. It is not really designed to improve fitness or to specifically result in weight loss. It can make you feel much more balanced in your mind and more flexible in your body.
Membership at your local gym will give you access to a wide range of classes, equipment and personal trainers to help you achieve your fitness or weight loss goals. For many there is a strong social aspect, with both men and women specifically going there to meet up. A side benefit for mums can be the provision of child care. You have the option of joining a class, doing your own thing using equipment or being pushed along by a trainer.
The biggest challenge is keeping motivated long term. Attending a range of different classes can be helpful to not only work different aspects of your fitness, but also to keep you stimulated and challenged. Another benefit is the emergence of 24 hour gyms so you can train when you feel like it. You need to have high levels of motivation to keep yourself going back to what can be a fairly lonely place, but it is very convenient.
Qualified personal trainers will work with you to keep you motivated and on track to fulfil your personal goals. Sometimes they will work you way beyond your comfort level, and this can be helpful in the long run, but perhaps not so fun at the time!
So pole dancing, yoga and the gym are all quite different with their own strengths and benefits. I know many women that partake in all three and gain different benefits from each. What ever exercise programme you choose you need to really enjoy it, or you simply won't stick to it. It needs to fit in with your lifestyle and budget. Always aim to exercise 3-4 times a week. If you're trying to lose weight, getting on the right eating programme (not a diet) is far more important than how much you exercise, but that's another story!
Sarah Thompson, aka Miss Fit, manages to combine unusual but highly rewarding elements into her work/life balance. Originally working as a country vet in mixed practise, Sarah moved back to Sydney where she started pole dancing at the age of 40. Discovering her niche in this sport, Sarah and partner John established Miss Fit Dance Studio, now with 2 locations and around 250 students each term. She has reduced her veterinary involvement to one day a week and administers the pole dancing schools from home, teaching classes at night. She has 2 teenage sons, Oliver, now at university and William who is preparing for his HSC.