How to Get the Results You Want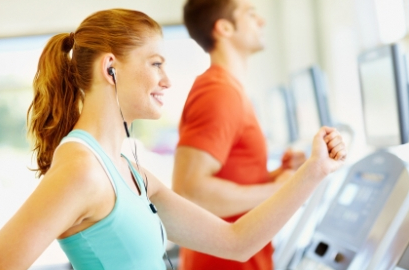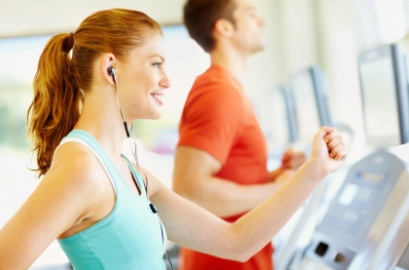 I have been in the fitness industry for about 5 years now, but have always been interested in being fit and healthy. I have trained 100′s of women and seem some amazing results – weight loss, stronger body's, stronger minds, women dropping dress sizes, living healthy lifestyles, never going hungry, enjoying life more, having more energy, loving who they have become…
Here are 12 things that I believe has helped them reach their goals:
Be good 90% of the time. You are allowed to have a 'bad' meal, or a 'bad' snack. But plan it. For example: I am going out on Friday night, I will have 1-2 glasses of wine. Or I will have dessert. Or I will have my favourite chocolate. I bet that after you have been 'good' all week and Friday comes along, you won't want to have that chocolate, or you won't feel like dessert. And you might swap your wine for a mineral water. Treat yourself, but listen to your body and ask yourself, do you really want it?

Doing both cardio & strength exercise are important to ensure you reach your fitness and fat loss goals

You are better off eating Real Food – take out any processed food, no protein shakes or meal replacement/fat loss shakes/smoothies – real food really does taste good and WAY better for you in the long term. Lose your weight the right way, don't rely on 'easy' fixes. That is why most people that use their 'easy fix' ways find that when they stop using them, they put weight back on.

Stay off the scales – get rid of them. Who cares about how much you weigh, do you have your weight written on your forehead for the world to see? No. You should care about how you feel – more powerful, more toned, transform your body shape, stronger mind, happy, energetic, motivated, determined. Take a photo of yourself in your undies and bra OR take your measurements and track your results that way! It will be SO much more rewarding the long run.

Doing thousands of crunches and ab exercises won't get you a 6 pack. It won't get you a flat stomach. It's a waste of time.

You have to give it 100% when training to get the best results. Push yourself to your limits every session. Go that extra mile, do that extra burpee, squat lower, do that extra repetition, do that extra sprint. It all counts!

Have a positive mind and a positive outlook on life. Smile more, work your face and cheek muscles! It really does help. Don't give up!

You need to drink enough water – at least 2L a day. If you are dehydrated you won't lose weight.

Sleep is important! Make sure you get enough. Get to bed earlier, wake up earlier and get out and exercise, I promise you will have more energy for the day and be way more productive.

Take wheat and dairy out of your diet – just try it for 2 weeks. If you don't feel more energetic, less bloated, and generally better, add them slowly back into meals and then see how you feel!

Healthy eating and exercise is a way of life – it's a lifestyle – not a fad 'diet'. It's not something you should jump in and out of when you want to lose a few kilo's – adopt a healthy lifestyle, rather than a short term fix.

You need to be committed, dedicated, motivated and have a goal in mind. Make changes for yourself, not for anyone else.
Amanda is a mum to 18 month old Chelsea, a Personal Trainer and owns her own Women's Only Outdoor Fitness Business, Blue Sky Health & Fitness, based in Melbourne. Blue Sky Fitness offers Women of all ages, sizes and abilities a supportive & friendly environment in which to get fit, get healthy & be happy (but it's also challenging!) Amanda has recently launched a Healthy Lifestyle eBook Series to help women all over the country lose weight, tone up & feel great about themselves. For more information on Blue Sky Health & Fitness, please visit www.blueskyfitness.com.au