50 Sandwich-Free Lunch Ideas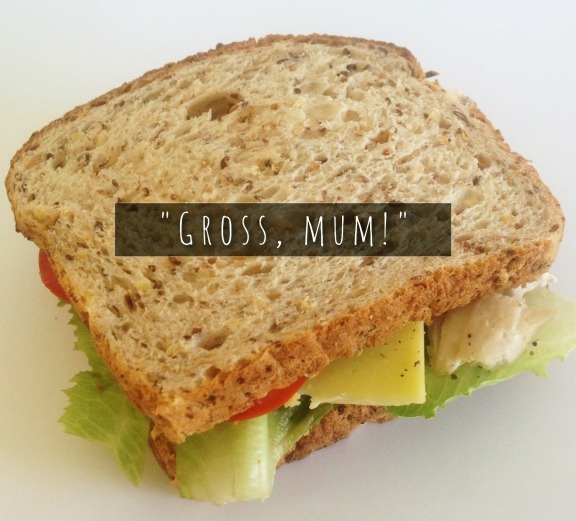 50 Sandwich Free Lunch Ideas
There's no denying that kids can be extremely fussy about what they eat. When lunches continually come home from school untouched, it can drive us parents stark raving mad. It's not only our responsibility to ensure our kids eat nutritious food, but all parents want to minimise costs and wastage as well.
I'm one of those mums always needing sandwich alternatives due to a very particular toddler. For that reason, I sat down one day and brainstormed a list so that I'd have a go-to resource when I just couldn't think of what to prepare for the week's lunches.
Sandwich-free lunches often mean pre-cooking and freezing, but if you dedicate a bit of time on the weekend, it can make the school week a lot less stressful.
Hopefully this gives you a few ideas, too.
1. Healthy sausage rolls
2. Lentil patties
3. Fish cakes
4. Pasta salad
5. Lasagne (cubed, so that kids can eat it in pieces)
6. Meatballs
7. Cereal – include a little drink bottle of milk and a bowl
8. Frittata / Impossible Quiche
9. Antipasto skewers – cheery tomato, cold cuts, cheese cubes, cucumber, egg
10. Veggie muffins
11. Cold cuts, Ryvitas and cheese slices
12. Fruit salad with granola and yohurt
13. Mini pizzas
14. Grilled, marinated chicken strips
15. Falafels and yoghurt dip
16. Vegetable sushi
17. Fried rice
18. Quesadillas
19. Crumbed fish or chicken strips or nuggets
20. Stir fried noodles with vegetables
21. Build-your-own pita pockets
22. Sliced wraps
23. Couscous with vegetables
24. Quinoa salad
25. Risotto
26. Savoury pancakes
27. Polenta or Mexican bread with avocado (as long as there is some lemon in your mashed avocado, it won't brown)
28. Bagels
29. Chicken drumsticks
30. Vegetable and/or pasta bake
31. Potato gratin
32. Rolly Polies – a piece of bread rolled up with anything in it from vegetables to vegemite.
33. Penne or Rigatoni with pasta sauce
34. Macaroni and cheese
35. Mini, healthy sausages
36. Burritos or fajitas
37. Mild curry with pita triangles
38. Vegetable Pasties
39. Rissoles
40. Roasted veggies with dipping sauce
41. Brown rice salad
42. Savoury scones
43. Healthy Hamburger
44. Vegetable fritters
45. Vegetable or Meat pies (healthy, not four n twenty!)
46. Slices of bread stick or bruscetta – throw in a mini tub of cream cheese
47. Casserole (mix with a little rice)
48. Roasted meats with some salad or vegetables
49. Tuna salad with pasta
50. Spanish Omelette
Bio: Katie is a full-time mum and blogger at Mumabytes (insert link: http//www.mumabytes.com). A Melbourne girl, she never says no to chocolate, and loves to share her ramblings about all things motherhood.