The Best Cakes to Make!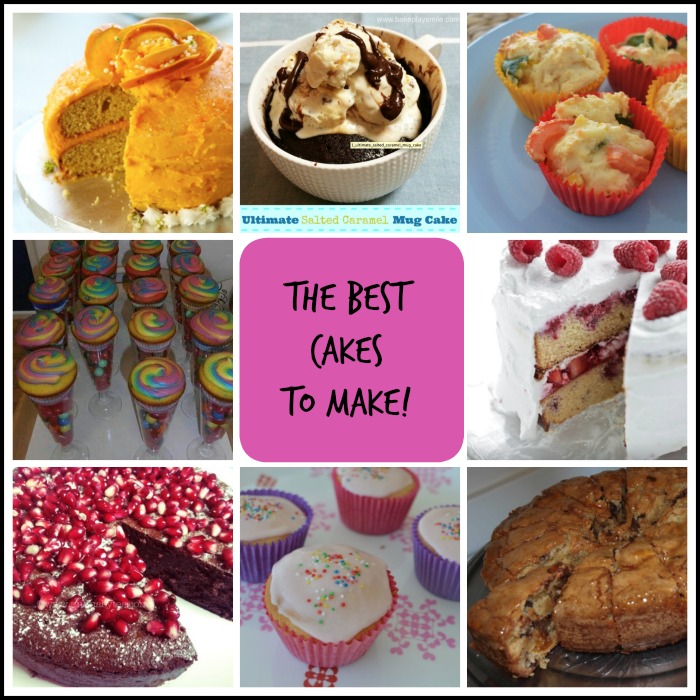 When you stop and think about it, cakes are an essential part of our lives.  They feature during all the biggest moments of our lives – celebrating the upcoming arrival of our babies, our wedding day, birthdays, graduations and more.  When it comes to deciding what type of cake to make for these events, it can be all too easy to fall down the rabbit hole of recipe ideas, that's why we've put together a collection of the best cake recipes to make, which are all perfect for your next celebration – or simply because you feel like eating cake!
Sometimes all you need is a simple vanilla cupcake, and every home cook needs a go to cupcake recipe.  Recipes really don't get any easier than these Vanilla No Fail Cupcakes.  Simply add all the ingredients into a mixer, combine and you are done!
A good chocolate cake should be easy to put together and taste great.  You can't go wrong with this Chocolate Cake Recipe, it will become your favourite recipe in no time!
For something a little bit different why don't you try this Apricot and Chocolate Chip Cake.  The sweetness of dried apricots really complements the chocolate chips, you are sure to love it!
Do you ever feel like a sneaky piece of cake, but don't have any?  Next time you want to satisfy your cake cravings, you will just have to try this Ultimate Sated Caramel Mug Cake.  Using just a few ingredients, all it takes is a couple of minutes for you to have your own individual cake ready to enjoy.
Are you planning a celebration?  This Honey Orange Blossom Butter Cake is the perfect cake to make for your next party,event or just because!
The combination of deliciously sweet berries and coconut is one of my all time favourites, you just have to make this Berry and Coconut Cake – take my word for it, you won't be disappointed!
Both the big and little kids will LOVE these Rainbow Cupcakes!  They are almost too pretty to eat!
A slice of this Flourless Chocolate Cake would be the perfect way to end your next dinner party.

Who could resist a slice of this deliciously decadent Cadbury Creme Egg Brownie Cake – and with Easter Eggs now available months in advance, there really is no excuse not to make this wonderful cake!
Just because you are making a cake, doesn't mean it can't be good for you!  These Savoury Muffins are a great way to sneak a few extra veggies into the kids.  They are also freezer friendly, so why not make a batch today!
What is your favourite cake recipe?