Brown Sugar & Cinnamon Tray Cake Recipe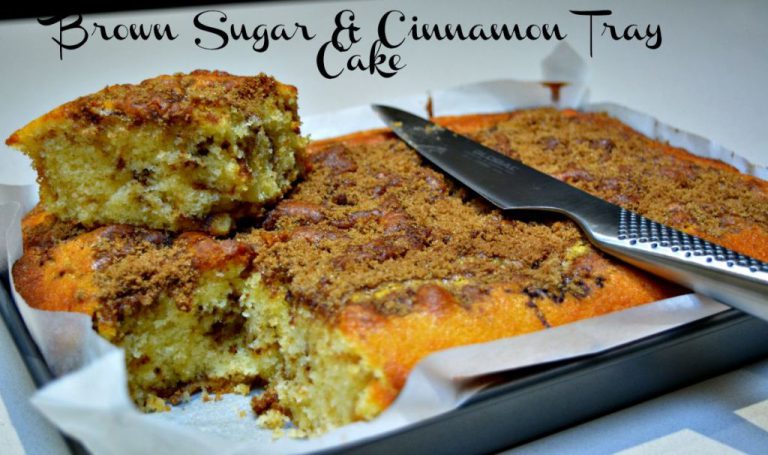 Brown Sugar & Cinnamon Tray Cake Recipe
This cake is so moist and delicious and if you love cinnamon this is a must to put onto your baking list. Whatever doesn't get eaten on the day can be cut into squares and frozen into individual serves to pop into lunch boxes the next day and I can tell you I have very reliable information that not only is this cake delicious the next day, apparently it is also an excellent hangover cure. (I take no responsibility for the actual performance of this cake for that particular situation, I'm merely passing on information as was reported to me). I took this cake along to a trivia night and whilst half of it was devoured on the evening, the afore-mentioned drinking companion took the rest home and discovered a perfect use for it the next day!
Brown Sugar & Cinnamon Tray Cake Recipe
Ingredients
1 cup brown sugar
2 tsp ground cinnamon
2 1/2 cups self-raising flour
1 1/2 cups caster sugar
4 eggs
1 1/2 cups milk
250g unsalted butter, melted
2 tsp vanilla extract
1 tbsp instant coffee granules
60g unsalted butter, extra, melted
Instructions
1. Preheat oven to 160C. Place the brown sugar and cinnamon in a small bowl and mix. Set aside.
2. Whisk the flour, sugar, eggs, milk, butter and vanilla in a large bowl until smooth. Pour half the mixture into a 20cm x 30cm slice tin lined with non-stick baking paper. Sprinkle the coffee granules and half the brown sugar mixture over the cake. Pour over the remaining cake mixture and spread evenly.
3. Sprinkle with remaining brown sugar mixture and spoon over extra melted butter. Cook for 40-50 minutes (mine was done at 40) or until cooked when tested with a skewer.
https://mumslounge.com.au/lifestyle/food/brown-sugar-cinnamon-tray-cake-recipe/
Carolyn started her blog Pinkpostitnote.com just over a year ago as a way to deal with her obsession of trying new recipes from the copious collection of cookbooks that she owns (and continues to buy). She is particularly fond of "man"
food, both cooking it and eating it. She will happily elbow people out of the road at the sight, sound and smell of a pulled pork burger. When she's not lying awake at 5am wondering if she should buy chooks and a cow to deal with the constant need for eggs and butter, she's dealing with all the paperwork associated with owning a bunch of tip trucks and her favorite time of the day is wine five o-clock.