Celebrate World Nutella Day With These Easy Nutella Recipes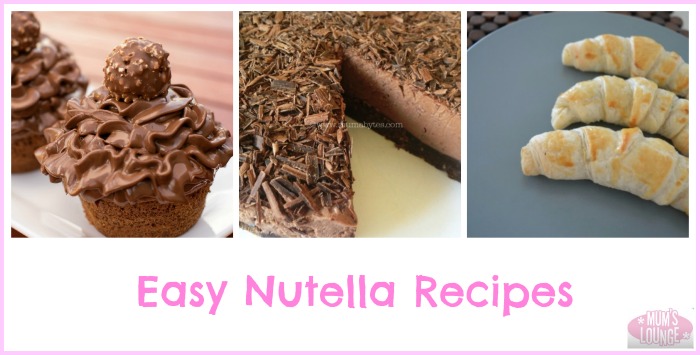 Happy World Nutella Day! Yes, you read that right, Thursday the 5th of February 2015 really is World Nutella Day – an opportunity for Nutella lovers the world over to come together and celebrate the chocolate hazelnut goodness that is our favourite spread.  From cakes to muffins, croissants to cheesecake – Nutella is the perfect addition to any recipe.  To help celebrate this special occasion, we've put together a collection of our favourite easy nutella recipes that you are guaranteed to love.
Recipes really don't come any easier than this!  All you need is three ingredients and in no time you will be enjoying crispy, flaking croissants with a delicious Nutella centre. There really is no excuse not to start your day on a sweet note with these easy Nutella Croissants.
Who doesn't love a chocolate pudding? This Nutella Self Saucing Pudding really is the perfect easy dessert for any Nutella or Chocolate lover.
With the words 'No Bake' and 'Nutella' in the title, you know this No Bake Nutella Cheesecake recipe is going to be amazing!  To make it extra special, make sure you grate some milk chocolate over the top!
This recipe for Snickerdoodles with Nutella just goes to show ANYTHING can be improved by adding Nutella!
This could quite possibly be the best cupcake recipe ever invented!  These chocolate muffins have a thick and creamy Nutella frosting and are then topped off with a Ferrero Rocher chocolate, making them irresistible!
If you are craving a little bit of late night sweetness, you can't go wrong with this Nutella Mug Cake – it only takes minutes to put together and even less time to cook!
Why not make your own version of Nutella with this great Vegan Nutella Spread recipe.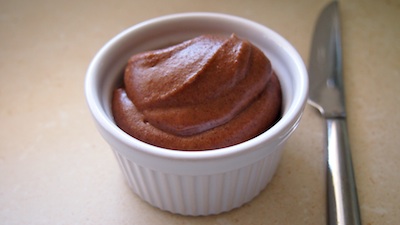 If you are looking for a recipe which uses your Vegan Nutella Spread, you can't go past these Vegan Nutella Cream Pies.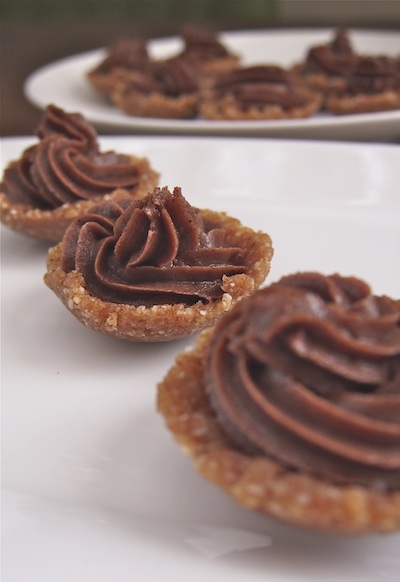 Happy World Nutella Day!
Do you love Nutella?
What is your favourite Nutella Recipe?