Collection of Favourite Christmas Day Recipes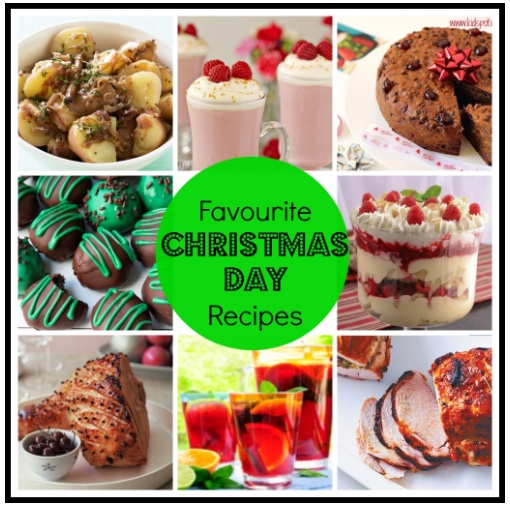 Favourite Christmas Day Recipes
Christmas is all about celebrating enjoying time with family and friends and there is no better way to do this than with food. Food and Christmas go hand in hand, it's the time of year when we forget about our diets and enjoy and indulge in special treats that we only eat this time of the year.
There is no doubt one of my favourite parts of Christmas is planning (and then devouring!) our Christmas Day Menu. I like to incorporate both new and traditional recipes into our day, and there is no greater satisfaction than sitting around the table with our family and enjoying a delicious meal.
We've pulled together a selection of recipes that are just perfect for Christmas Day.
This Raspberry Hot Chocolate, would be the perfect sweet treat to start your day. I can just picture our family enjoying a mug of this delicious drink whilst we sit around the tree on Christmas morning.
Breakfast on Christmas morning calls for something special and these Nutella and Mini Pancake Kebabs would be perfect! Best of all, you can make the pancakes the night before so all you need to do Christmas morning is put them together.
There is no doubt Christmas lunch is the main meal of the day, and it just wouldn't be complete without a traditional Glazed Ham.
Roast Turkey is another Christmas classic which you will always find on our table. I like to experiment with different fillings and glazes, and I can't wait to try this delicious recipe this year.
No Christmas lunch is complete without a side of Potatoes. This Warm Potato Salad is the perfect accompaniment to your Roast Turkey and Glazed Ham.
How gorgeous (not to mention delicious!) does this Trifle look?
Christmas Pudding is such another dessert which we always enjoy. I've tried a few different recipes over the years and this one is certainly a favourite.
Christmas Day just wouldn't be complete without a slice of homemade Christmas Cake. I love this recipe from Kidspot, and with just three ingredients how can you go wrong?
I can't think of a better way to finish Christmas lunch than with one these Mint Oreo Truffles. Could they be the perfect after dinner mint?
After all the celebrations are over, sitting down with a glass of this adults only Christmas Punch would be the perfect way to put your feet up and relax at the end of a happy and fun filled day.
What is your favourite Christmas Day recipe?
Lauren Matheson: Google +